Shopping Guide
New Addition Flex: 12 Items The En-Route Team Can't Get Enough Of This Month
From a cozy new restaurant opening to cameras and skincare
02/22
Share this:
Filed under Beauty
Written by En-Route Editorial Team
Welcome back to our round-up of all the things our team has been loving (or shall we say, swooning over) throughout the month of February. They're personal favourites, things each of us cannot get enough of, use daily and would purchase over and over again. Working across the fashion, beauty and lifestyle space, we try and test almost everything that comes across our desk, so naturally, we wanted to share with you the best of the bunch from the month that was.
Here are 12 items we truly love and think you might too.
Emma Pills | Celebration Ring
"A cult favourite for Aussie It Girls, Emma Pills jewellery are luxe on a budget, with some pretty cool packaging!"
Nimble | Essential 1/2 Zip
"Made from recycled and organic cotton goodness, Nimble's ½ Zip is the perfect cover-up for the start of Autumn."
Signor Vino | Pinot Grigio Rosé 2021
"Merging 2 popular wine types, this Pinot Grigio Rosé is just the right amount of sweet, dry and light."
Alemais | Axum Shirt
"The 100% cotton shirt on constant repeat in my wardrobe, it's the relaxed fit and candy coloured print with the added bonus of balloon sleeves that won me over. It's the perfect length to pair back with a pair of bike shorts or jeans and a pair of heels on cooler days."
Pellegrinos 2000
"A cozy new venue by the guys behind another personal favourite of mine, Bistrot 916. This time around, the Italian neighbourhood restaurant in Surry Hills has taken inspiration from the streets of trio's favourite trattorias in Rome and Florence. Pop by for a pasta and a glass of wine or book the cozy wine cellar downstairs for a long and lingering dinner, just be sure to order the prawn ravioli."
The Secret Skincare
"The prescription skincare that's tailored to you. Just the sound of that lured me in. I am at week 4 of The Secret and my skin is already visibly clearer plus I haven't had a breakout since! Trust me, you need to give it some time, at the beginning, my skin was dry and sensitive, however with some time and a good oil I am The Secret's latest fan."
KMS | Hairplay Makeover Spray Dry Shampoo 
"I know I say this a lot about new products I use, but this dry shampoo really is the best that I've used (to date) and I've gone through truckloads of brands. When I say it instantly transforms your hair from flat and limp to refreshed – it literally feels like I've just had another blowout. A few targeted sprays on day 4 hair and I found myself with weightless, bouncy voluminous hair! Absolutely brilliant job by KMS – we need to praise this dry shampoo more, it really doesn't get the recognition it deserves and one that will be tough to beat."
Prism Gloss Pouch | BAO BAO Issey Miyake
"Issey Miyake is known for tech-inspired designs that transcend from season to season. The proof is in the pudding, over 22 years since its launch, the Bao Bao range is still relevant today. The design was inspired by shapes made by chance the collection become so iconic it became its own brand in 2010. I've always loved the geometric pattern, you're either a fan or you're not. But if you're sitting on the fence and can't bring yourself to rock the tote, then the cute pouch is a great wardrobe staple to have."
  Camilla and Marc | Marina Short Sleeve Shirt 
"What can I say, I love a good wardrobe staple, so much so that it's turned my wardrobe monochrome in the last few years. Investing in high-quality staple pieces will mean you will never feel like you have nothing to wear, the pieces last longer and you'll always be on-trend without having to purchase something new for every occasion."
PMD | Clean Body Tool
"As if I needed an excuse to make my showers any longer, this silicone body brush goes and does just that. It leaves your skin so soft and clean thanks to sonic vibrations and the best bit? A super-extra gold body massager which is an absolute blessing after a workout. If the price tag is leaving you hesitant, it also comes with two interchangeable pads (a loofah and exfoliator) to triple the functions."
Lash Rehab | Eyelash Growth Serum – Sensitive
"Three years ago, I lost all my eyelashes, and I've been on a mission to help them grow longer and stronger ever since. Most times, I've been left unimpressed, but this formula is something special. The sensitive formula is gentle on my easily-irritated eyes, and the results are really starting to speak for themselves, especially with mascara. Also works on eyebrows—bonus."
Nikon | Z FC MINT GREEN + NIKKOR Z DX 16-50 VR SL
"This may actually be the most beautiful investment I've ever made. After searching for a mirrorless upgrade that offered manual operation, 4K video shooting and a rotating flip-screen for vlogging, this little stunner fit the bill. Comfortable, light and compact, the retro design encased in pastel green leather is a sheer delight to shoot with."
Read More From En Route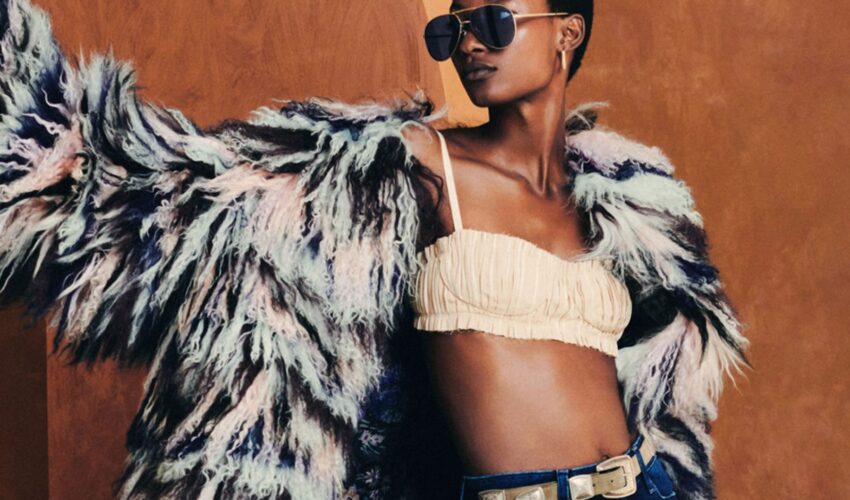 Beauty , Self , Style
06/23
come En-Route with us
Sign-up for our newsletter.
By clicking "submit", you agree to receive emails from En-Route and accept our privacy and cookie policy.