24 Things In Our Shopping Cart This Black Friday
Because, the more you spend the more you save - right?
12/19
Share this:
Filed under Shopping Guide
Written by Danielle Williams
A few of our favourite things making a case for a Black Friday Sale haul – because the more you spend the more you save right?
AND, a price reduction means less risk – which means more experimenting with these sure-to-stick around trends featuring everything from the impending take-over of the 'velcro dad sandal' for the summer of '19 to the easy-wear smock dress trend.
So, if you need any more of an incentive here is the permission you were looking for: grab that virtual shopping cart and happy shopping. 
---
Disclaimer: Prices may change after Black Friday Sales are over 
Zespa
Nappa Sneaker in Gold
$269
Mara & Mine
Olympia Kitten Heel
$296
Teva
Hurricane Sandals
$52
A.Emery
Kinsley Sandal Black
$127.96
Chloe
Rylee Croc Boot
$1400.00
Cult Gaia
Malia Heels in white
$441.00
Speaking of trends, here is one we've got pencilled in for this summer – the smock dress.
Imagine it, lightweight cotton in a crisp white or floral print and all you need do to pull it off is the 2-step dress technique… you know the one where you only need 2-steps to get dressed and #feelcute.
STEP 1: wear underwear (*optional for the brave)
STEP 2: add a dress
Here's our pick of the smocks below: 
---
Disclaimer: Prices may change after Black Friday Sales are over 
AJE
Mimosa Smock Dress
$396.00
Weekday
Poplin Dress White
$88.00
Ganni
Floral-print mini dress
$154.77
Boohoo
Broderie Smock Dress
$21.60
Marc Jacobs
Victorian Smock Dress
$427.28
Atmos & Here
Jessie Smock Dress
$34.99
Now, there's no need to over complicate things here so when on the hunt for easy to wear tops to round out your pick N mix wardrobe, we ask ourselves two questions: 
1: Is it dual-purpose? Can we wear it both for work and play?
2: Does the cost per wear justify the $$? 
Joah Brown
Cross Back Cami
$85.60
Bec & Bridge
Sunny Top in Butter
$70.00
Chosen by Tuchuzy
High Neck Singlet
$71.20
OW Intimates
Rumi Bodysuit
$85.89
NA-KD
Basic Bandeau
$8.36
NA-KD
Plain Lace Singlet
$20.96
To round out today's smorgasbord of things we are buying, we ask ourselves is paying that shipping fee really worth it for just 1 x item? 
The answer is only YES as long as we add just one more thing …  
So to go with our theme of sale = increase in style risk-taking here are 6 x accessories we want to try our hand at.
The common theme? The bolder, the better. 
Nanushka
Mini Envelope Chest Bag
$283.29
VALÉRE
Carpe Deim Belt
$175.00
Storets
Gold Lattice Earrings
$26.60
Cendré
Oscar Necklace
$56.00
ASOS
Padded Blue Headband
$10.00
Pixie Market
Gold Barrette Hair Clip
$34.40
Read More From En Route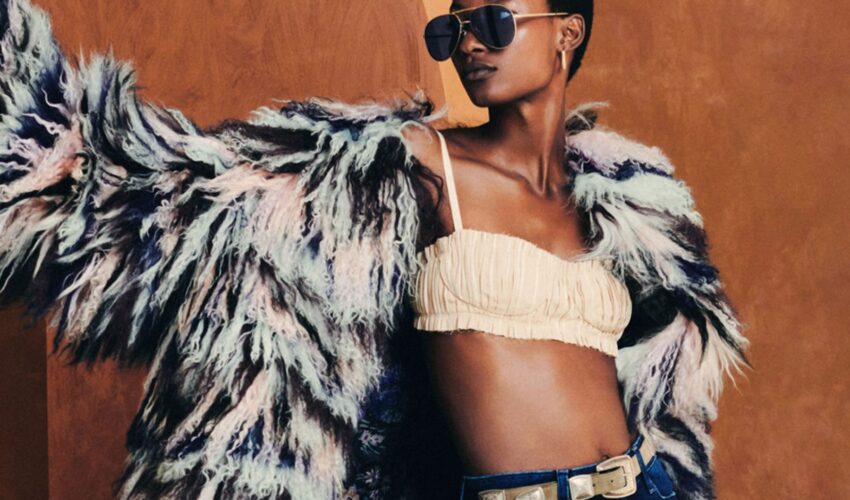 Beauty , Self , Style
06/23
come En-Route with us
Sign-up for our newsletter.
By clicking "submit", you agree to receive emails from En-Route and accept our privacy and cookie policy.