Beauty
6 Spring Scents From Luxury Fragrance Houses You Probably Haven't Heard Of
Unforgettable scents you need now
08/21
Share this:
Filed under Beauty
Written by Vira Anekboonyapirom
Ah, Spring – bring on the beautiful new blooms, billowy dresses, breezy warm afternoons and a glass of Rosé. There's only one thing that comes to mind when we think of Spring, that being fresh sultry fragrances.
Trust us when we say, these scents will intoxicate like no other, from wildly complex notes to light and airy scents that are truly unforgettable. Find our top 6 scents from luxury fragrance houses you've probably never heard of before.
Like you, we'll be spritzing these all season long.
Damask
Ormonde Jayne
Price: $249.00
Ormonde Jayne is a luxurious fragrance house that continues to uphold its values of perfectionism. Founded by Linda Pilkington in 2000, this niche perfumery has been manufacturing scents like fine art in their London laboratory ever since.
Damask Eau De Parfum is an abstract creation of damascene rose shimmering with charm and elegance from the La Route De Soie collection inspired by the opiate pathway and flora of The Silk Road.
Top notes: Blackcurrant, Italian Lemon, Pear
Heart notes: Rose, Jasmine, Pink Berries
Base notes: Mineral Amber, Musk, Vetiver
Available at Libertine Parfumerie for $249.00
Matsukita
Clive Christian
Price: $598.00
A leading independent perfume house with a vision to create the finest perfumes in the world. From the brand's predecessor, the Crown Perfumery established in 1872 enters Clive Christian, the only house to be granted permission to use Queen Victoria's crown on its bottles.
From the archives of the Crown Perfumery, Clive Christian rediscovers some of the most infamous scents loved by aristocrats, politicians and artists of the Victorian era. Matsukita was inspired by the elegance of a visiting Japanese princess, telling the story through floral tones.
Top notes: Bergamot, Clary Sage Oil, Pink Pepper
Heart notes: Mate Tea, Fresh Jasmine, Magnolia
Base notes: Cedarwood Oil, Vetiver, Oakmoss
Available at Libertine Parfumerie for $598.00
Lys Sølaberg
Maison Crivelli
Price: $299.00
Founded by Thibaud Crivelli in 2018, this niche French perfumery was inspired by a thirst for adventure that has characterised his family for over 150 years.
Lys Sølaberg was inspired by the Northern Lights in Norway, the discoveries of lilies during a late-night hike on a fjord. Featuring an unexpected combination of pearlescent smoky lily and an amber/peat duo.
Notes: Floral, Spicy, Woody, Amber
Available at Libertine Parfumerie for $299.00
Une Verveine
Obvious
Price: $199.00
With over 20 years of experience in developing perfumes, successfully launching niche perfume brands such as Byredo and Juliette Has A Gun, in 2020 David Frossard finally launched his very own brand, Obvious.
Une Verveine is neither feminine nor masculine, "Its lemony headnotes are from the masculine register but it is also very feminine due to the effect of chlorophyll in the leaves."
Top notes: Verbena, Bergamot, Lemon, Armoise
Heart notes: Balkan Juniper Berry, Ginger from Madagascar, Cardamom, Galbanum
Base notes: Vetiver, Habanolide
Available at Libertine Parfumerie for $199.00
Figfever
Hermetica
Price: $299.00
Launched in 2018, Hermetica was born out of the desire to initiate a new way to experience and create perfumes. Husband and wife duo, Clara and John Molloy created their first-ever collection of non-alcoholic fragrances by combining the best that nature provides along with science.
Figfever highlights the molecule of Fig Leaves to reveal its invigorating freshness. The scent is associated with floral notes leaving an amber and woody scent on your skin.
Notes: Bergamot, Fig Leaves, Blackcurrent
Available at Libertine Parfumerie late September.
Musky Garden
Mancera
Price: $239.00
Rapidly positioning itself as a leading brand in the perfume industry, Mancera was founded in 2008 inspired by Art Deco as a modern interpretation of perfumery during the Renaissance.
Musky Garden is a modern yet timeless scent transporting you back to a summer memory. A light scent reminiscent of a fruity garden with a green and musky sillage.
Top notes: Bergamot, Lemon, Cranberry, White Peach
Heart notes: Orris, Bulgarian Rose, Indian Jasmine Leaves of Patchouly
Base notes: Sweet musk, Blackberry, Raspberry, Amber
Available at Libertine Parfumerie late September
Read More From En Route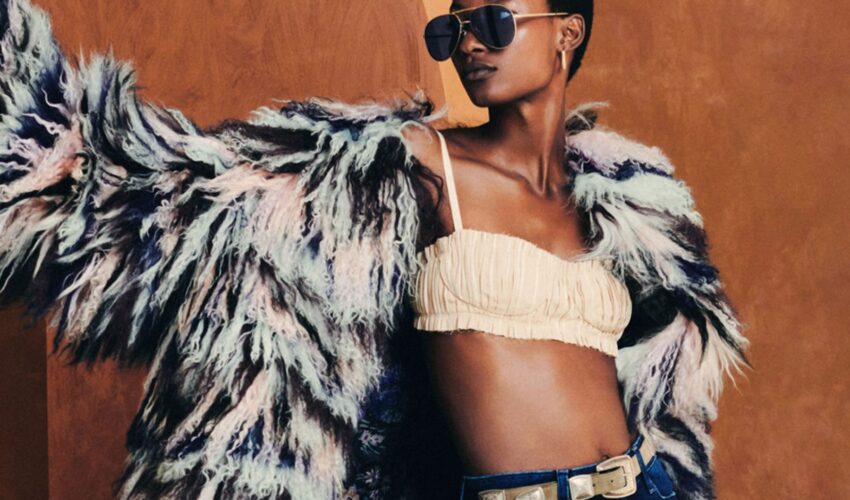 Beauty , Self , Style
06/23
come En-Route with us
Sign-up for our newsletter.
By clicking "submit", you agree to receive emails from En-Route and accept our privacy and cookie policy.