People
A Foundation Masterclass With This Celebrity Makeup Artist
At home with MaxFactor's Global Makeup Ambassador, Liz Kelsh
01/21
Share this:
Filed under People
Written by Vira Anekboonyapirom
"I was always into makeup, I tortured my mum my whole life. I used to practice on her all the time—eyelashes on eyelashes off, my poor mother!" 
It's with humble beginnings like this where Liz Kelsh reflects with us on her earliest memories of her 25-year career as a Professional Makeup Artist, Author, and as MaxFactor's Global Makeup Ambassador inside her Bondi home.
"A lot of my clients I've worked with for years," tells Liz. With an A-list client Rolodex spanning Australian celebrity royalty like Nicole Kidman and Jen Hawkins who after years in the chair with Liz just won't allow anyone else to do their makeup and it's really not hard to see why.
Join us as we sit down with Liz and talk about how to choose the right colour foundation for your skin, career highlights and pet peeves when it comes to make-up application.
What is your favourite foundation?
I don't believe one foundation fits all.
It's very, very boutique and the right foundation on the right face is my favourite. However, if I had a gun to my head, it would be the new MaxFactor Second Skin Foundation.
Picking a foundation is like 'horses for courses', it's where a lot of people go wrong as well because one might be good for one person and not for another. 
If someone askes me for help in choosing a foundation I will ask them:
What do you want to look like? 

Do they want a glam look? 

What type of coverage do they want?

What finish do they want? 

What problems do you have with your current foundation?
If someone has oily skin, I would recommend a long-wear foundation.
If someone says their foundation disappears at the end of the day, they would typically have dry skin so they need to exfoliate first and use a rich moisturizer to massage into the skin and use a rich cream foundation. 
There are two types of dry skin. Skin can be dry because you're not producing enough oil or because it is dehydrated, meaning you may be going too heavy on exfoliation. Use a nice moisturiser or hyaluronic acid in that case.
While we're on the topic of foundation, I couldn't help but ask how to choose the right colour for our skin tone.
We all know someone who needs a little help when it comes to colour matching foundation, and I for one, need all the help I can get. and who better to ask that the guru herself…
EN -
What is the best method for finding the right shade of foundation?
Firstly, try it on your neck. Apply along your jaw down onto the neck to find the right colour, the right colour should just disappear.
A lot of people have a different colour on their body than their face, so you need a colour that can blend in amongst your neck and face. 
You should also have two different foundation colours, one for when you have a tan and one for when you don't. There's no one magic foundation for both colours.
EN -
What's your biggest pet peeve when it comes to makeup application?
I mean, there are a lot of things in fashion at the moment that I don't do, I won't call them a pet peeve as they're just a trend—like in the 60s when they went overboard with lashes. 
I hate when someone goes really dark or uses a different foundation colour to their skin and you can see it along their jawline. But, I never ever judge anybody's makeup! I'm like the Santa Clause of makeup—more make up for you and you and for everybody!
However, my only pet peeve would probably be when I see someone who doesn't wear makeup, I would love to do their makeup! It's more of an occupational hazard I would say.
I'm like the Santa Clause of makeup —more make up for you and you and for everybody!
EN -
If you had 60 seconds to do your makeup, how would you do it?
Take a brown eyeliner, smudge it in, and then apply again to make it darker.
I will then curl my eyelashes, use a cream long-wear eyeshadow and apply it with my finger.
Then put concealer and foundation on and use a beauty blender to blend it all together. I'll use lipstick in nude colour and use it as a blush as well to multi-task. A bit of bronzer and illuminator and I'll still have 20 seconds to go! hahaha
EN -
How many years have you been a makeup artist?
Professionally 25 years, but I've been doing makeup since I was a little kid. 
I was always into makeup, I tortured my mum my whole life. I used to practice on her all the time—eyelashes on eyelashed off, my poor mother!
VA -
Do you remember the first makeup brand you fell in love live?
I sound cliche but it's actually MaxFactor!
VA -
One skincare product you cannot live without?
I love SKII masks, I'm obsessed with them, they're really really good.
I do also love Philosophy—the overnight exfoliant and then the moisturiser you put on that's super hydrating, I'm addicted to it now. One gets your face so clean and the other makes it so moisturised.
EN -
If you can only choose one piece of makeup, which would it be?
EN -
The most memorable client you've worked with and why?
A lot of my clients I've worked with for years—Nicole Kidman—I've been doing her makeup for 20 years. So I never really forget any of them! 
I think personally, my most memorable time I ever did makeup was back in the 90's. It was my first time at Paris Fashion Week, I use to be obsessed with Fashion TV, and being backstage at Paris Fashion Week, I was like "OMG I'm here, I'm amongst it," that was really memorable for me. 
Another more recent one, was when we shot Nicole Kidman for the cover of Vogue at Ayers Rock, that was a really magical experience. That's one good thing about my job, where you get to go everywhere and you get different types of access for shoots. I got to see the Sunrise and I was like wow, this is a moment, this is what they call an epic shoot! We had private access so it was pretty special. 
Read More From En Route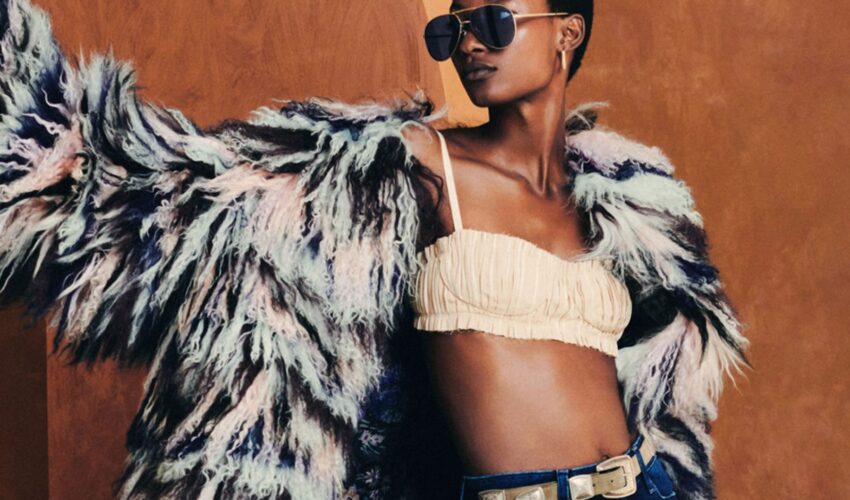 Beauty , Self , Style
06/23
come En-Route with us
Sign-up for our newsletter.
By clicking "submit", you agree to receive emails from En-Route and accept our privacy and cookie policy.