Beauty
Best New Beauty To Try In May 2023
As the temperature drops, so do the goods.
05/23
Share this:
Filed under Beauty
Written by Kate-Marie Thorpe
Hi! Katie here with your monthly round-up of beauty hitting the shelves in May. It's not officially winter yet, but that big chill sure has hit hard already. This month, we're focusing on ingredients to keep our skin clean, comfortable and coquette. Prep your skin for the colder months with cosy, comforting skincare to hydrate, creamy textures and self-care sensations. Bust out the bubble bath: it's time for a good 'soak and scroll' of all the new beauty goodness coming your way. 
—KT xx
Magic Body Cream
Charlotte Tilbury
Price: $80.00
Darlings! Winter skin doesn't know what's coming for it. A luxurious body cream that hydrates and nourishes your skin, leaving it soft and glowing, this luxe cream has all the hallmarks of your fave CT skin products. Infused with ingredients like shea butter, aloe vera, and rosehip oil, this cream deeply moisturises your skin and helps to improve its overall texture and tone.
Hair Primer
Mr. Smith
Price: $43.00
We use primer for our face, so why not our locks? Hair genius Mr. Smith's primer is a lightweight yet highly effective primer that helps to protect and nourish your hair, leaving it soft, smooth, and shiny. Infused with ingredients like argan oil, jojoba oil, and rice protein, this primer helps to strengthen and protect your hair from environmental stressors and damage. Available from 15th May.
Prep & Balance Nutrient Toner Mist
HAPPY SKIN BY ESSANO
Price: $22.99
C'mon, get happy! This playful mist is a refreshing and hydrating mist that features a blend of natural ingredients like chamomile, cucumber, and witch hazel. Helping to balance your skin's pH levels, reduce the appearance of pores, and provide long-lasting hydration, the packaging alone will help to brighten your day and put a smile on your dial.
Dry Shampoo
Arkive Reset
Price: $26.00
The latest release from Arkive is a must-have for anyone looking to extend the life of their blowout or wash. Infused with key ingredients like kaolin clay and rice starch, this dry shampoo helps to absorb excess oil and impurities from your scalp and hair, leaving it looking clean and refreshed for days, even when tucked up under beanies and scarves.
Super Ceramide Barrier Oil
Frank Body
Price: $30.00
Wild winds and chilly blasts can be harsh on the skin, and dry the face out more than usual. Frank's newy is a deeply nourishing oil that features a blend of key ingredients like ceramides, jojoba oil, and squalane. It helps to restore and protect your skin's natural moisture barrier, while also providing long-lasting hydration and improving skin texture and tone. Win!
Rénergie H.P.N 300-Peptide Face Cream
Lancome
Price: $185.00
Now is the time to go all-in on your moisturising, and thick is it. This powerful anti-aging cream features a blend of nourishing ingredients like hyaluronic acid, vitamin C, and a whopping 300 peptides that help to reduce the appearance of fine lines and wrinkles, improve skin elasticity and firmness, and provide long-lasting hydration. leaving your skin looking and feeling youthful and radiant. Available from 29th May.
Glycolipid Cream Cleanser
The Ordinary's
Price: $19.70
Gently does it. This calming but powerful cleanser features a blend of key ingredients like plant-based glycolipids, amino acids, and vitamin E. It helps to remove dirt, oil, and impurities from the face, while also nourishing and hydrating it, leaving the skin feeling soft, smooth, and refreshed. It's also water-based, and won't sting your eyes when removing your mascara.
Flor Elasti Cream
Sol de Janeiro Biggie Biggie Beija
Price: $136.00
Beija Flor fans rejoice—Sol De Janeiro has released a jumbo size! Rich and luxurious thanks to a scrumptious blend of cupuaçu butter, coconut oil, and acai oil, it deeply nourishes and hydrates your skin, while also improving overall texture and tone. A Euro Summer staple (read: stock up now). 
Wild Meadows Eye Quartet
Chantecaille
Price: $125.00
If you buy one eyeshadow palette this year, let it be this. This stunning eyeshadow quartet features four highly pigmented shades inspired by the beauty of Romanian wildflowers. Infused with botanicals like rosehip oil and evening primrose oil, these shadows provide long-lasting color and nourishment for your delicate eye area. With universally flattering shade combinations, this is a palette you'll return to again and again, trust us.
Maxima Restoring Retinol Serum
Mecca
Price: $70.00
Winter is no time to be slacking off on your skincare routine, no matter how tempting it might be to just slip into bed without it. Mecca Maxima's powerful new anti-aging serum boasts a potent blend of retinol, niacinamide, and hyaluronic acid. Along with assisting to reduce the appearance of fine lines and wrinkles, it also improves skin texture and tone, and boosts hydration levels, leaving skin looking radiant and youthful.
Hydrance Boost Concentrated Hydrating Serum
Avène
Price: $69.99
If there's anything we want in abundance when the temperature starts to fall. A lightweight yet ultra-hydrating serum that hosts a blend of powerhouse ingredients like (non-sticky) hyaluronic acid, glycerin, and the famous Avène Thermal Spring Water. Lightweight and refreshing, marvel as it deeply hydrates and plumps your skin, while also improving skin elasticity and reducing the appearance of fine lines and wrinkles.
Nail Addict Velvet
Ardell
Price: $11.99
We're a sucker for a good texture, and velvet is the perfect accompaniment to a cooler colour palette. Add a touch of luxury to your at-home manicure with Ardell's newest addition to the Nail Addict range inspired by dreamy night skies and intergalactic sparkles. The best thing is they're easy to apply and easier to remove, meaning you can match them for your next big event or cosy weekend getaway.
Goopgenes Lift + Depuff Eye Masks
GOOP
Price: $200.00
Getting out of bed just seems harder all of a sudden, and our eyes are a dead giveaway for a sub-par night's sleep. A must-have for anyone looking to brighten and rejuvenate their under-eye area, these goopin' good eye masks contain a potent blend of honey locust seed extract (?!), olive leaf stem cells, and niacinamide. Leave all signs of dark circles, puffiness, and fine lines in the bedroom.
Lip Butter Balm In Pink Sugar And Cherry
Summer Fridays
Price: $24.00
You know and love these lip-smackin' good balms already, so Summer Fridays have come through with the goods in two new gorgeous shades for the cooler months. This is the ultimate lip balm for soft, hydrated lips, and perfect for travel (or just in your handbag… or car… or desk drawer). Infused with nourishing ingredients like shea butter, jojoba oil, and vitamin E, this balm provides long-lasting hydration and a subtle tint of color that will have you looking fab even on the day you're feeling flat.
Flawless Glow Luminous Skin Filter
Mco Beauty
Price: $34.99
They're sisters, not twins, right? This very familiar formula is a lightweight and hydrating 'primer-foundation-highlighter' hybrid that provides a dewy, radiant glow to the skin. Hydrating and dewy to the max, it does a great job of delivering that champagne flawless finish on a prosecco budget. Grab it while it's hot (and in stock).
Read More From En Route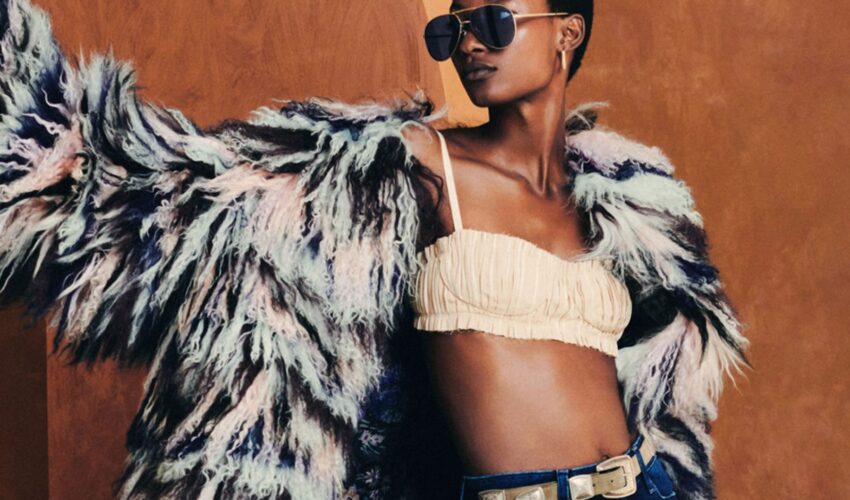 Beauty , Self , Style
06/23
come En-Route with us
Sign-up for our newsletter.
By clicking "submit", you agree to receive emails from En-Route and accept our privacy and cookie policy.