Beauty
Best New Beauty To Try In October
Time to spring clean your beauty bag.
10/23
#new beauty
Share this:
Filed under Beauty
Written by Kate-Marie Thorpe
Welcome to October—and a bumper issue of new beauty! Spring has arrived, and with it, an abundance of fresh releases to try (and some from months gone by while I was moving… oops). 
With the air a little sweeter, the nights a little longer, there's no better time to switch out your skincare to lighter options and rotate your fragrance wardrobe to something more floral. It's time to play with glistening skin drops, dewy lipglasses and barely-there skin tints. And don't forget the SPF! 
—KT x
P.S Keep your eyes peeled for all the new Holiday collections dropping soon!
Charlotte's Magic Water Cream
Charlotte Tilbury
Price: $125.00
Like a tall glass of water for your skin, this weightless formula from the skin queen herself is here to save your face (and makes for an amazing makeup primer). The lightweight cream contains Waterlocking Fusion Technology: a hydrating blend of ingredients that actively train the skin barrier to retain more moisture and unlock days of hydration with every application.
Refresh Scalp & Body Scrub
ORI LAB
Price: $46.95
This is not your boyfriend's 2-in-1. A decadent scalp scrub which also acts as a body exfoliator, this ingenious product is our new fave (and cuts down time on our 'Everything Shower'). With a natural blend of ingredients like Aloe Vera Leaf Juice Powder, Coconut Oil and Pomegranate Extract, it deeply cleans the scalp and gives the body a smooth, polished finish. Did I mention this is THE finest scrub formula I've ever used? Highly recommended. 
Althaïr EDP 125ml
Parfums de Marly
Price: $498.00
Spring might be in the air, but once sundown hits and that warm muskiness lingers, it's something to be celebrated. Parfums de Marly's new fragrance does just that, mixing Bourbon vanilla, Cinnamon Ceylan and Praline. The perfect elision of warmth and freshness, it has a subtle opulence and daring uniqueness. One to invest in if you're looking for a distinct signature scent.
EnviroVeil
Synergie Skin
Price: $84.00
Looking for your holy grail skinscreen-foundation hybrid? This is it. The light-reflecting liquid mineral foundation is boosted with antioxidants, and contains SPF30 for added protection. The result is a dewy, glowing complexion with buildable coverage which won't break you out.
Smooth Operator Gel Moisturiser
Urban Jungle
Price: $38.00
Goodbye gloopy winter moisturiser and hello Summer-friendly hydration! This adorable tube of goodness is great for the warmer days, infused with Kakadu Plum, Gooseberry Extract and Glycerin (NOT a dirty word – it naturally occurs in the skin!). This lightweight gel formula sinks almost instantly into the skin, and is a great size to pack on any upcoming weekends away.
Ultimate Repair Miracle Rescue
Wella Professionals
Price: $48.00
Better hair in 90 seconds? You need not say more. Designed to be used as part of Wella's 4 step system, this miracle in a bottle protects and revitalises damaged hair, leaving it silky soft and noticeably stronger. It also smells like a dream, so doubles as a hair fragrance too!
Come Clean Intimate Wash
Gentil
Price: $29.95
There comes a time when every woman needs a wash that's going to take care of business. Gentil's new intimate gel does just that. With a gorgeously aesthetic bottle and fragrance-free formula packed with Vitamin E, Aloe Vera and Soybean Oil, it helps to effectively maintain the delicate pH balance of intimate areas. It's also great for getting slippery in the shower if that's your fancy…
Dewtopia 25% Acid Flash Facial Mask
OLE HENRIKSON
Price: $65.00
Need a facial but don't have the time? Don't we all, doll. Introducing your new BFF: Dewtopia. Much like the name suggests, OLE HENRIKSON's newest concoction works quickly to dissolve away dull skin, thanks to a formula packed with 25% AHAs and PHAs. A radiant complexion in 5 minutes flat? Yes please.
Face Gua Sha Duo
BIOTYSPA
Price: $120.00
It's the superhero duo you never knew you needed. By now we're all familiar with the face-sculpting and massage benefits of Gua Sha, but combining this face workout with a rejuvenating, hydrating oil to prep and glide? Genius.
Tolerance Hydra-10 Hydrating Fluid
Avène
Price: $41.99
A saviour for sensitive skin, this featherlight formula is perfect for dehydrated skin coming out of winter. Adding to the Avène range we know and love, this 100% natural fluid moisturiser has a milky consistency that provides up to 48 hours of hydration. Also loving the pump applicator for mess-free application.
Night Veils Rouge Chaotique EDP 50ml
BYREDO
Price: $463.00
The darling perfumer of the everygirl, Byredo is at it again with their majestic new fragrance inspired by that mystic twilight hour where flowers release their headiest scent. Rich and unexpected, this bewitching nighttime scent swirls with jammy red fruits, saffron, blackcurrant, bergamot and spiced leather. Perfect for your next date, or  à la Marilyn Monroe (between the sheets… with nothing else on).
Overnight Deep Cleanse
Batiste
Price: $17.10
By now, every good beauty editor has probably shared the good ol' 'leave your dry shampoo in' overnight trick (or you've discovered it on TikTok). But an extra-deep formular designed to be left in overnight is a game-changer. Brought to you by your fave dry shampoo brand Batiste, this souped-up version contains charcoal and baking soda and smells divine for a dreamy sleep.
Clean Cleanser
All & Sundry
Price: $45.00
Sometimes skincare can become a bit overengineered. Layer upon layer, 10 step routines… when did it all become so tiresome? All & Sundry are here to remove all these inconveniences with their tri-system of products, starting with Clean. With universal ingredients and effective formulations, its skinimalism at its finest.
B-Goldi Bright Drops
Drunk Elephant
Price: $61.00
Blessed be the beauty gods (or Beauty Loop 3 & 4 members) who were able to get early access to Drunk Elephant's new glowy goodness. This champagne version of the ever-popular Bronzi drops has 5% niacinamide and diglucosyl gallic acid for more radiant skin. This one is hot off the drop, and we have HIGH hopes.
Spring Flower
CREED
Price: $399.00
A spring awakening for the senses, the reintroduced Spring Flower scent from Creed is unapologetically fresh and feminine. Containing succulent peach extract, soft florals and notes of jasmine and white flowers, one spritz of this will have you dancing barefoot through the dandelions on a sunny spring afternoon.
Deep Marine Collagen - Peach
The Beauty Chef
Price: $75.00
Move over strawberry starlets, I'm here to kick off Peach Girl Summer. It's The Beauty Chef's Inner Beauty Support formula you can't live without, in a delectable new fruity flavour. Packed with marine collagen to support skin elasticity, hydration and collagen density, whack it in a smoothie or blend it with some sparkling water for the ultimate teetotaler spritz (with benefits!).
Spring Collection '23
Esmio
Price: $29.00
Nail your spring mani with these gorgeous new releases from Esmio's new collection. From daring teals to oceanic blues and three shades of lilac to choose from, this is the quick-fire way to give any outfit or occasion a playful twist. Bonus: these one-step gel polishes last for over two weeks, and you don't even need to mess around with a base or top coat!
HYDR-8 Leave-in Conditioner
Vegamour
Price: $56.00
Leave-in conditioner never looked so luxe. The entire HYDR-8 range is deliciously rich for your dry locks, delivers glass-like shine and hydration powered by Karmatin (a vegan keratin alternative). Just a few drops of this serum-like conditioner fights frizz and detangles, while providing heat protection up to 230ºC.
Retinol + HPR Ceramide Rapid Skin-Renewing Water Cream
Elizabeth Arden
Price: $155.00
Long name, longer-lasting benefits. Much like their fan favourite capsules, this new cream formula releases a powerful dose of Retinol + HPR, peptides, ceramides, hyaluronic acid and soothing botanicals. It works wonders on fine lines and texture in under a week, and best of all, it's gentle enough for first-time retinol babies.
Goody Goody Sun Drops SPF 50+ Serum
Boost Lab
Price: $39.95
SPF day is every day, and thankfully Boost Lab have introduced another fave to our sunscreen drawer. Hydrating and nourishing thanks to Vitamin E and Jojoba Oil, this non-greasy, non-stinging serum provides protection against UVA & UVB rays, while activating the natural production of Vitamin D with fancy new patented tech. Exciting!
Gradual Tanning Moisturiser
LAMAV
Price: $34.00
Simple, stunning organic skincare is LAMAV's whole M.O, so it's no surprise that their new all-natural tanning range is just that. The certified organic self tanning range is infused with magnesium, Argan and Macadamia oil to deliver a natural, glowing tan while nourishing the skin and providing additional anti-ageing benefits. Bonus: it dries down super quick for no-mess application.
Volumising Blowout Dry Mist
Olaplex
Price: $54.00
Whenever Olaplex releases a new product, you can safely bet I'm going to love it. This reparative mist makes your blowouts bouncier, and last the day long through this relentless humidity. Doubling as a heat protectant, it also visibly reduces frizz for soft, touchable hair.
THE IKARIAN SHOWER OIL
IKKARI
Price: $89.00
If you've ever contemplated if you need an $89 shower gel, you haven't tried this. A luxurious oil-to-milk cleansing and moisturising duo infused with essential oils and fruit extracts, it leaves your skin softer than your silk pillowcase. That's thanks to the 5 norishing plant oils encapsulated within the oil: Olive, Sweet Almond, Sunflower, Avocado, Grapeseed. Treat yourself to this anti-inflammatory formula, which is available in three breathtaking natural scents.
Face Tan Mist
Naked Tan
Price: $27.95
Petition to make 'tan hands' a thing of the past — all those in favour? Thankfully, this spray-delivered formula makes it possible. A cooling spritz infused with cucumber, Witch Hazel, Green Tea & Aloe Vera, it gradually bronzes your face while assisting to reduce pores at the same time. Pop it in your handbag for a pick-me-up on the go.
Ouranon Eau de Parfum
Aesop
Price: $220
It may not be the holiday season just yet, but we come bearing gifts of Frankincense, Myrrh and Patchouli. This sophisticated, smoky scent from Aesop is like a gift from above, with its slightly spiced, heady aroma. The final instalment of their Othertopias collection, this ethereal fragrance was inspired by the 'Monolith' – an indestructible sculpture of architecture.
Soothing & Barrier Support Serum
The Ordinary
Price: $29.00
If you're wanting quality ingredients, powerhouse performance and value for money, The Ordinary has the holy trinity. This new PINK serum helps to protect your outermost skin layer, while soothing discomfort and reducing the look of redness. It also works fast, with visible results in under two hours thanks to multiple vitamins, lipids and phytotechnologies. A must-try for sensitive girlies.
Hydro Smooth 5-in-1 Air Styler
VS Sassoon
Price: $130.00
With this almost-instant change in weather, this new hair tool from VS Sassoon is much needed to fight the frizzies. Its Plasma Conditioning Ions work to smooth, hydrate and replenish the hair—much needed after the cool and drying winter weather—and has 5 interchangeable heads for the perfect blowout, everytime. At that price, with that cute carry case… it's hard to beat. 
Bisou Balm
VIOLETTE_FR
Price: $45.00
"Hey Siri, How Do I Do French Girl Makeup?" VIOLETTE_FR is always the answer, and now it's finally come to our shores! Of the entire no-nonsense, minimal effort range, the Bisou Balm has to be our favourite. Presenting you with the Goldilocks of lipsticks: Not too drying, not too heavy, not too shimmery. It's juuuust right.
Blemish Defeat'r BHA Spot-Targeting Gel
Fenty Skin
Price: $35.00
A spot treatment with a difference. Target blemishes under makeup with Fenty's unique jelly-like formula, which dries down matte for a flawless canvas underneath your complexion. Containing Salicylic Acid (BHA) for powerful results, it works hard to calm and soothe angry acne.
Read More From En Route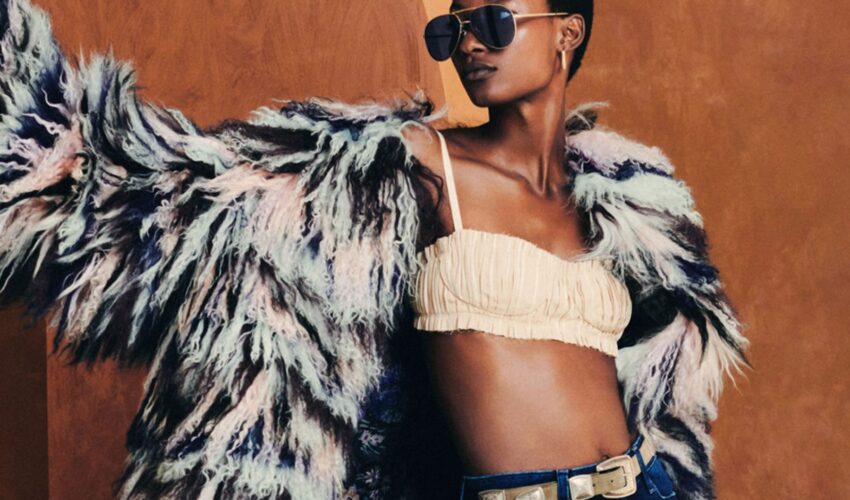 Beauty , Self , Style
06/23
come En-Route with us
Sign-up for our newsletter.
By clicking "submit", you agree to receive emails from En-Route and accept our privacy and cookie policy.