Self
Breast Cancer Awareness Month: Shop The Products That Actually Give Back
Think before you pink — here's how.
10/23
#breast cancer #health
Share this:
Filed under Beauty
Written by Kate-Marie Thorpe
You may have noticed things have gotten a little… 'pinker' in your atmosphere this October. That's because this month is Breast Cancer Awareness Month. If you weren't aware of this, you're not alone—neither was I before 2018.
Three weeks before setting off on a one-way trip to London to start a new chapter, I was in the shower, minding my own business. When lathering my body wash under my right armpit, I felt something out of the ordinary: it felt like there was a golf ball underneath my skin. 
In a total panic, I spoke to my mum, who insisted we go and see a doctor the very next day. Due to my young age, I was assured it was simply calcification, but was ordered to do a biopsy 'just in case'. Lo and behold, this biopsy from the lump turned out to be malignant (that's the bad one, FYI) and after many a scan, poke and prod, I was diagnosed with Stage 2A ER+ Breast Cancer. 
At 27 years of age. 
I could barely believe it.
Fast forward through 6 months of chemotherapy, three body-altering breast surgeries and 23 rounds of targeted and acute radiotherapy, and I stumbled out the other end. With my life in pieces and normalcy nowhere to be found, it was time to begin again and move forward as a stronger, more health-conscious individual.
Except three months after this, at my first routine scan to check that "everything was fine" and the treatment had done it's job, I was dealt with the biggest blow of all: that little f*cker had made a permanent home in my body, and metastasised to my bones. My brain left my body as I listened in disbelief to my oncologist explain that it was now considered advanced cancer, and "treatable, but not curable." I will be on treatment for life, until it stops working and eventually takes over my body.
This life-limiting diagnosis was handed to me three-and-a-half years ago, and by some miracle, I'm still here. My chances of living beyond 5 years are only 32%, but we hold onto the hope that medical breakthroughs and technology are advancing at rapid rates, so that one day this diagnosis will not be a death sentence.
So now you've got a bit of context, you can understand my love-hate relationship with 'Pinktober'.
The awareness it raises, the education it spreads and the way it starts conversations is undeniably important.
And for some, it may be the first time they've checked their breasts, learnt how harsh treatment can be on the body, or heard the statistic that 1 in 7 women will be diagnosed in their lifetime. 
But there's nothing pretty or pink about breast cancer. To create real change—real impact—research, resource and patient support are paramount. Here's my top tips to break the wheel and not become a cog in the 'pink machine' during October:
1. Check what percentage of the sale is going to the nominated organisation: Do your math (real math, not girl math!) Are you spending $100 on a product, when only $2 is making it back to the charity? That doesn't add up.
2. Identify what organisation the proceeds will go back to: Is the product claiming to 'raise money for breast cancer' without saying exactly where the proceeds will end up? Red flag, honey.
3. Research the organisational impact: Once the funding reaches the nominated organisation, how will they use the funds? Are they distributed to researchers, or go towards patient support programs?
4. What about the other 11 months? It's very convenient to jump onboard and promote 'pink products' during October, but is there any commitment beyond this month? Look for companies that continue to support breast cancer programs year-round.
5. Donate directly: As tempting as it is to snap up something pretty and pink for a 'good cause', unless it's something you were going to buy regardless, consider donating directly to an organisation like National Breast Cancer Foundation, Pink Hope, Breast Cancer Trials, Cancer Chicks or So Brave – Australia's Only Young Women Breast Cancer Charity. It's tax deductible, and you know that 100% of your donation will reach the organisation. Win-win!
To help you think before you pink, here's the best products to buy (including their supported organisation and percentage donated) during Breast Cancer Awareness Month.
P.S Check your boobs! — Katie x x
BCNA Pink for Good Pyjamas
Sussan
Price: $79.95
Supporting: Proudly supporting Breast Cancer Network Australia since 2015
Donation: $25 from every product purchased from the Pink for Good range will be donated to BCNA. Sussan has been a proud partner of BCNA since 2005 supporting the invaluable initiatives BCNA provide those affected with the best care, treatment and support
Honeycomb Wide Strap Diagonal One Piece
Sea Level
Price: $149.95
Supporting: Cancer Chicks Australia
Donation: $2 from every sale throughout the month of October donated to Cancer Chicks via i=change.
Glide Hot Brush in Pink Peach
ghd
Price: $260.00
Supporting: National Breast Cancer Foundation
Donation: $20 from every pink limited edition purchase goes to NBCF. ghd have been supporting the National Breast Cancer Foundation for 19 years through their pink campaign, donating over $4.5M AUD to the cause.
Customised, refillable, sustainable mascara
Lashes of Change
Price: $79.00
Supporting: Breast Cancer Research at the Centre for Cancer Biology in Adelaide
Donating: 25% of profits from every single customisable mascara to breast cancer research. The brand's founder, Tania Jolley, was diagnosed with an aggressive breast cancer in her early 40's, and puts breast cancer awareness at the top of the brand's key messaging. This lived experience inspired her to create not just another cosmetics brand, but a purpose-led venture that gives back to the community.
POWER OF PINK NAIL POLISH
mavala
Price: $9.95
Supporting: National Breast Cancer Foundation
Donation: $3 from every Power of Pink Collection purchase goes to NBCF. Mavala are a corporate fundraiser for the National Breast Cancer Foundation and extend their support beyond October to the cause.
Limited-Edition Hand Relief™ Moisturizing Creme
Aveda
Price: $38.00
Supporting: National Breast Cancer Foundation
Donation: $10 from each purchase will go to NBCF. Since 2001, the Aveda network and guests have donated over $7.7M to BCRF through sales of limited-edition breast cancer campaign products and donations focusing on environmental and lifestyle factors that possibly affect the risk of breast cancer.
The Australian Women's Health Diary
Breast Cancer Trials
Price: $19.99
Supporting: Breast Cancer Trials
Donating: All proceeds of the diary support Breast Cancer Trials research that is identifying new treatments and prevention strategies. Since the first edition in 1999, the Australian Women's Health Diary has raised $18.77 million in donations to support Breast Cancer Trials research.
Want to understand more about the different types of breast cancer? Join BCT's next free Q&A on Tuesday 24th October from 4:30-6pm (AEDT) based around triple negative breast cancer. Moderated by Author and Journalist Annabel Crabb, you can register and read more about it here.
Awareness Bracelet
Francesca
Price: $79.00
Supporting: National Breast Cancer Foundation
Donation: $20 from the sale of every bracelet will go directly to the charity
Pink for Purpose Range
THE ICONIC
Price: $170.00
Supporting: The McGrath Foundation
Donation: Exclusively curated by Donny Galella, 10% of all profits from the collection will go towards funding McGrath Breast Care Nurses who provide physical, emotional and psychological support from diagnosis and throughout treatment for people experiencing breast cancer.
Great Skin, Great Cause Moisture Surge 100H Auto-Replenishing Hydrator
Clinique
Price: $70.00
Supporting: National Breast Cancer Foundation
Donation: For every limited-edition pink lid jar of Moisture Surge sold in October,  $10 of the purchase price will be donated to NBCF.
Luna Tank
LSKD
Price: $40.00
Supporting: National Breast Cancer Foundation
Donation: 5% of sales donated to NBCF breast cancer research
Read More From En Route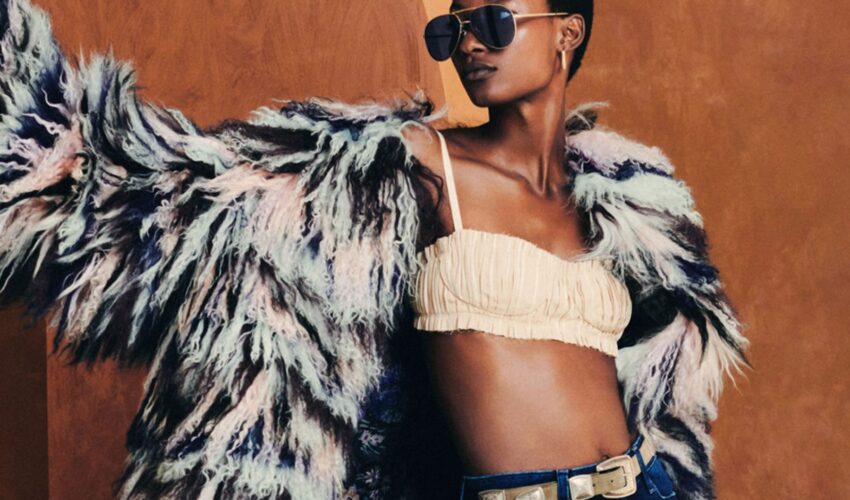 Beauty , Self , Style
06/23
come En-Route with us
Sign-up for our newsletter.
By clicking "submit", you agree to receive emails from En-Route and accept our privacy and cookie policy.