Beauty
PSA: You Can Now Buy Glossier In Australia
The wait is finally over to shop the cult beauty & lifestyle brand.
10/23
#glossier #new beauty
Share this:
Filed under Beauty
Written by Kate-Marie Thorpe
It's been nine years in the making, but local beauty lovers are finally able to buy Glossier in Australia!
No longer do you need to purchase a plane ticket to the US or UK to access the cult beauty brand in-store, because Glossier have now begun shipping directly to Australian shores — and what more, we even have a dedicated AU website.
Since the minimalist makeup and skincare brand announced its expansion into Sephora in the US earlier this year, we'd secretly been hoping the roll-out would extend internationally and be our ticket into Glossier heaven. But with free shipping over $110 AUD (not that hard to do, trust us), this is better than anything we could have hoped for: effortless beauty, direct to our doorstep.
Founded in 2014, the brand launched with four core products including the Priming Moisturiser, the Balm Dotcom lip balm, and the Perfecting Skin Tint sheer foundation (still arguably some of their most popular items). It was the perfect antidote to the Kylie Beauty Lip Kits and heavy-handed Beautytube trends: an easy-to-wear, minimal line which aimed to celebrate natural beauty.
Since then, the brand has exploded in popularity thanks to celeb fans like Sydney Sweeney, Gigi Hadid and SZA, and a recent ambassadorship with Olivia Rodrigo. But moreover, their products are genuinely joyous and a breeze to use, resulting in an ever-expanding product line as well as new shades added to exisiting best-sellers.
Ready to add to cart? Here's a few FAQ's we've rounded up, as well as our absolute must-trys.
Photo: Olivia Rodrigo by Stevie Dance / Glossier
When can I place my order?

This is not a drill – as of now, you can ship orders from the AU Glossier website to Australian addresses and PO boxes straight away!

How much does Glossier shipping to Australia cost?
The cost of Glossier shipping is inclusive of duties and taxes, and standard shipping (4-6 business days) on orders over $110 is free to Australia. Otherwise, standard shipping is $16.
There's also a 1-3 day processing time before your order ships, so keep this in mind if you're ordering for a special event or gifting.
Just a heads up from a beauty editor who's already placed an order: if you're buying any of the delicious Glossier You Fragrance products, you will need to pay for Air Courier which is $35 (but also express delivery, so sorta-win?).
Are all the products available to Australia?

Just about! From their iconic pink hoodies to Futuredew and Boy Brow, most cult faves are available to add to cart, with a couple of exceptions. The Glossier Candle and Solid Perfume are unfortunately unable to be shipped to Australia, but you can still get your 'You' fix in the Eau De Parfum variant.

What's the Glossier return policy from Australia?
If the products aren't what you expected, there's still an easy 30-day returns policy that applies to all Australian orders.
How do I get my hands on a coveted 'Pink Pouch'? 
Don't fret, we won't be missing out on the viral pink pouches that Glossier goodies are packaged in! The option is there to select a pink pouch at checkout (or forego if you're looking to be more eco-conscious). No matter which option you choose, you will still receive a seasonal sticker and samples with your order.

Should I hold out until Glossier comes to Sephora in Australia? 
Despite Glossier now being stocked in Sephora stores in the United States, there have (so far) been no plans announced to stock Glossier in Sephora Australia. While we're keeping our fingers crossed so we can swatch Cloud Paint 'till we drop, getting it shipped directly is the only option for the foreseeable.
These are a few of our favourite (Glossier) things
BEAUTY
Let's not be playing here; the first thing you're going to add to cart is Glossier's coveted Cloud Paint. A super-pigmented cheek and lip stain which glides on in a creamy consistency, and blends in exactly how you need it to. If you're a fan of a glossy, sheer lip but hate the tackiness, Ultralip is for you (we highly recommend the shade Lucite from personal experience). The formula has a hint of colour, not to mention the packaging is a millennial fantasy.
Another front-runner for Best in Show is the Balm Dot Com, a universal salve that can be used for lips, eyelids and any pesky dry skin hanging about. It's hard to pick favourites, but Birthday Cake is absolutely the one. For fans of Benefit's Gimme Brow, you'll want to try Boy Brow immediately: more pigmented, more hold, more definition. Our final pick is a dark horse, mostly because it's untried (but already en-route to be tested), but the the formula for the Stretch Fluid Foundation sounds irresistible. Skincare based? Moisurising gel-cream formula? 12 hour wear? We'll report back, but judging from Tiktok's reviews, expect this one to be a hit.
Glossier
Cloud Paint
39.00
Glossier
Ultralip
35.00
Glossier
Balm Dot Com
27.00
Glossier
Boy Brow
35.00
Glossier
Stretch Fluid Foundation
66.00
SKINCARE
There's a reason why Glossier launched with the Priming Moisturiser, and it remains one of their best-sellers. The silky-smooth formula glides on the skin, doesn't break you out and clings to your makeup like a second skin. Equally as good (if not better for dewy girlies) is Futuredew, which is more of a lightweight serum consistency, with a whole lotta glow.
Don't underestimate the power of the unassuming—and very cute—After Baume, which is great for sensitive skin, and very akin to Cicaplast Baume B5+ but in a pot. If you're ready for the skin of your dreams, don't sleep on the Moisturizing Moon Mask, a thick creamy formula which makes for a bouncy, hydrated complexion no matter what your skin-type. And if you've ever wanted a cleansing balm / micellar water hybrid, Milky Oil is your gal.
Glossier
Priming Moisturizer
46.00
Glossier
Futuredew
50.00
Glossier
After Baume
54.00
Glossier
Moisturizing Moon Mask
46.00
Glossier
Milky Oil
27.00
Read More From En Route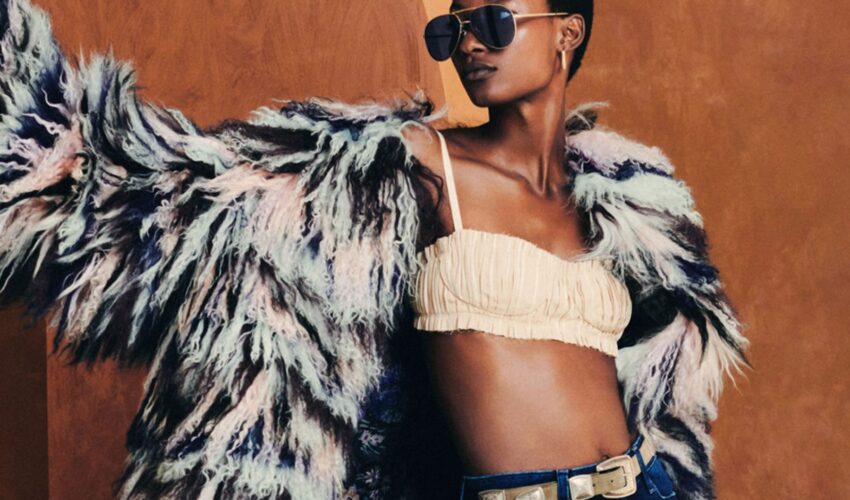 Beauty , Self , Style
06/23
come En-Route with us
Sign-up for our newsletter.
By clicking "submit", you agree to receive emails from En-Route and accept our privacy and cookie policy.