Self
Can A Good Night's Sleep Be The Secret to Relationship Success? 
Not everything that happens between the sheets is sexy.
03/23
Share this:
Filed under Self
Written by Kate-Marie Thorpe
Toss. Turn. Toss. Turn. Bathroom. Scroll. Awake. Alarm. 
The above is a pretty standard sleep routine when you can't get a decent night's shut-eye, and let's face it: sometimes it's because somebody's snoring won't let you rest. But you kiss and make up in the morning, right? 
In the long run, a lack of sleep can lead to poor energy levels, physical and mental fatigue, mood swings, a lowered metabolic rate and negatively affect mental health. None of these sound super romantic—or the recipe for a healthy relationship. 
Dr Paul Coceancig, who is an Oral and Maxillofacial Surgeon, sees a lot of patients who have sought medical professionals or tried prescribed treatments with little success. "With my patients, more often than not, it is the partner who is fed up with the snoring and has encouraged the 'snorer' to come and see me to try and fix the problem," he says. "Lack of restorative sleep can lead to cognitive issues that may result in resentment and guilt. It also damages emotional and physical intimacy." Yikes. 
While nobody is snoring on purpose, it is one of the leading causes of 'lack of restorative sleep' in Australia (called by its medical name: Obstructive Sleep Apnea, or OSA). The main causes of OSA are a collapsed tongue blocking the airway during sleep, and this is usually associated with having a small jaw—who knew? It's really not their fault!
"There are other factors that can contribute to snoring and sleep apnea… includ[ing] allergies or chronic upper airway infection, but any or all of these only increase your sleep apnea. The primary cause is almost always small jaws that produce the tongue collapse that causes airway obstruction." For a permanent solution, Dr Coceancig specialises in jaw surgery, which results in better quality sleep and an overall improved quality of life – including their relationships with family and partners.
Lack of restorative sleep can lead to cognitive issues that may result in resentment and guilt. It also damages emotional and physical intimacy
That's the (chamomile) tea on snoring, but insomnia is a different bag. The inability to fall asleep, stay asleep, or not be able to get back to sleep ultimately results in a less-than-ideal kip (and an instant need for coffee in the morn!) GO Healthy's resident sleep expert, Olivia Arezzolo, knows that a good night's shut-eye is essential for more than just making it through the day—it affects our overall health and well-being too.
"Sleep is crucial for our health – after just one night of insufficient sleep our stress hormone, cortisol can increase exponentially, leaving us anxious, stressed and overwhelmed," Olivia says.
While medical treatments and surgery (as seen above) can be an effective solution, a natural approach can also be beneficial to improving our sleep health. Herbal options are now readily available, but it can often be overwhelming choosing the right concoction, with the multitude of options on the market. But fear not, Olivia Arezzolo has given us the ultimate cheat sheet on selecting plant-based remedies to aid a better night's rest. 
MAGNESIUM:

As the primary mineral to relax the nervous system, magnesium is widely regarded as the leading sleep supplement and can reduce anxiety by 31%. Olivia says that it's important to note that when it comes to sleep, not all magnesium is created equal. "There are over 200 different types of magnesium so it's imperative to have the right formulation for sleep. I recommend seeking out magnesium glycinate, bi and di-glycinate, citrate and chelate – the best forms for a restful night's sleep."
LAVENDER OIL:

Studies have shown that capsules with lavender oil reduce anxiety by as much as 45% which was seen as just 'as effective' as other pharmaceutical options. "One of the most popular oils used in aromatherapy, lavender, is a calming, safe and natural sedative. Lavender oil has been found to be extremely effective for anxiety in clinical trials," Olivia says.
ASHWAGANDHA:

The traditional Ayurvedic herb, Ashwagandha is best known for its stress-relieving properties, making it yet another powerful and natural choice for supporting a better night's sleep. "Ashwagandha can help individuals fall asleep faster, sleep longer, and deeper, with less wakeful periods. Studies have shown that it can also improve mental alertness upon waking, which for many is a huge battle within itself!"
HOPS:

A traditional herb used in Western herbal medicine, hops is believed to enhance GABA, the neurotransmitter that helps us feel calm, and reduce nervous tension. "There's nothing worse than watching the clock, desperately hoping to fall asleep but failing to do so. Hops is an extremely valuable addition to consider for supporting the transition from awake to asleep. Clinical trials have found that hops can reduce the time it takes to fall asleep by as much as 52%."
PASSIONFLOWER:

Passionflower is another herb used in traditional Western herbal medicine, originally used in the Americas and Europe as a calming remedy for anxiety, insomnia, hysteria and even seizures. Today, it is commonly used to treat insomnia and lower anxiety. "Studies have shown that passionflower has the ability to increase GABA, which in turn helps you to feel more relaxed, making it easier to fall asleep," Olivia says.
Now go forth and nail a good night's sleep; explore a more natural, accessible method or go all in on a more permanent, body-altering solution—the option is yours! 
*En Route Recommends: If snoring or insomnia are affecting your relationship, or spark other health concerns, speak to your GP/specialist to start the path to a better night's sleep.
OUR PICKS FOR A CALMING, COSY NIGHT'S SLEEP
GO CHERRY SLEEP | GO HEALTHY RRP $38.99 
Available at Chemist Warehouse
Post-Wax Calming Body Oil | Marzena RRP $16.00
Stone Aromatherapy Diffuser | Palm Beach RRP $99.95 
The Deep Sleep | Kin RRP $42.00
Good Night Skin Restoring Cream | We Are Feel Good Inc RRP $39.95
Curly Wool Slippers Women Lucina | UGG Express RRP $145.00
Sleep Bath Blend with Magnesium and Lavender | Glow Lab RRP $16.80
Restore Eye Mask | James Cosmetics RRP $35.00
Pumpkin Spice Lip Sleeping Mask | LANEIGE RRP $31.00
Pillow Spray – Lavender And Chamomile | Votary RRP $70.00
Nutricential Pillow Glow Sleeping Mask | Nu Skin RRP $50.00
Springsteen Cinnamon Sheet Set | Linen House RRP $239.99
Indian Sandalwood Scented Eye Pillow | Heartwood RRP $60.00
Lilac Flip Silk Linen Pillowcase | FlipKip RRP $79.99
Sleep Salts | Epzen RRP $13.00
Dr. Harris Anti-Wrinkle Sleep Mask | Current Body RRP $109.00
Read More From En Route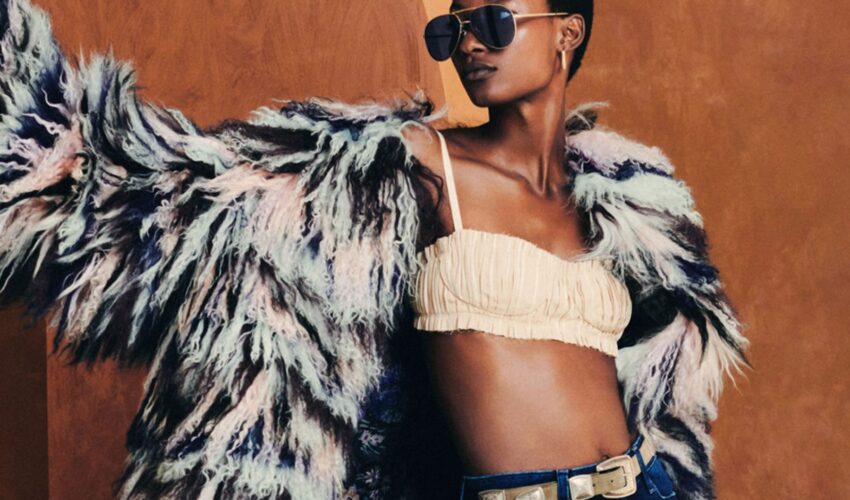 Beauty , Self , Style
06/23
come En-Route with us
Sign-up for our newsletter.
By clicking "submit", you agree to receive emails from En-Route and accept our privacy and cookie policy.