Culture
Chef Mate Herceg On Wild Mushroom Foraging This Autumn
The do's and don'ts and what you can expect
03/22
Share this:
Filed under Culture
Written by Jo Hombsch
The Blue Mountains has long been a sought-after Autumn destination thanks to their cozy accommodation and blazing fires, but it's also a time of year when Mother Nature really puts on a show in the mountains. The forest comes alive when the weather cools, there's the beautiful foliage and ideal fertile grounds for mushrooms.
The idea of foraging for a bounty of delicious wild pine and slippery jack mushrooms has pulled many city slickers to the mountains in recent years. While the idea of waking up in a cozy cabin and walking around the majestic forest in gumboots on a crisp morning to forage for mushrooms is a dream getaway for many, it's also one we should do with our fungi friends (no seriously, you should not forage unless you have an expert guide). 
So, we called in Mate Herceg who is not only the Executive Chef and General Manager at Kyah Boutique Hotel in Blackheath he also runs 912 Organics – growing and producing mushroom products. Unsurprisingly his two worlds have collided with Kyah Boutique Hotel offering Autumn Wild Mushroom Trail events this season. Continue on for his tips on mushroom foraging and what to expect on the mushroom trail.
For the city slicker with novice mushroom foraging skills. What equipment do we need? And what should we be wearing?
"You just require a small knife, a basket or a cardboard box to pop the mushrooms in, walking shoes and a rain jacket if it's a little wet outdoors. Plus a little patience."
When is the best time to go foraging?
"Anytime during autumn in the Blue Mountains is ideal as the weather is cool and the moisture is high."
There is hesitation around foraging for fungi, with some wild mushrooms being toxic. Any tips for budding forages? Or is it best to leave it to the experts?
"I recommend going with an expert for the first time so you know what mushrooms to look for and where you might find them."
Any books/ resources/ tips you'd suggest for budding forages wanting to learn more?
"Paul Stamets is a well-known mushroom forager so I'd recommend tapping into his insight via his books or his YouTube videos."
The forest really is so gorgeous during April so you'll find yourself splitting your time between staring at the ground and looking up at the majesty of the surrounds you're in.
Walk us through what people can expect when joining Kyah on the Autumn Wild Mushroom Trail?
"We'll kick off the experience from the Kyah grounds first thing Saturday morning and then drive to some of my favourite local mushroom foraging spots. It's just a small group of people we're taking on these foraging tours so our impact is low on the environment. The forest really is so gorgeous during April so you'll find yourself splitting your time between staring at the ground and looking up at the majesty of the surrounds you're in. I'll talk you through how to find mushrooms and what you should be looking for when foraging including the types of mushrooms you should be avoiding. We'll enjoy a light lunch in the forest before returning to Kyah for the afternoon where you can spend your time how you choose. If you've not been before, I'd recommend ducking into Blackheath village to take a look around or head to Blaq to enjoy a drink in the afternoon sun from our outdoor deck. We'll then serve you a three-course dinner at Blaq, incorporating our mushroom finds from earlier in the day which you can opt to match with local NSW wines."
You've been out one Autumn morning to forage for mushrooms, what are you cooking at home with your mushrooms?
"My two favourites are mushrooms on sourdough toast followed by a pine mushroom goulash."
What wild mushrooms dishes can expect on the menu at Kyah this Autumn?
"We'll be using them in a number of ways at Blaq – roasting them, pickling, in broths as well as in a luxurious house-made pasta dish."
RAPID 5 with Mate Herceg
You're cooking at home. What are 3 key ingredients always on hand?
Olsson Sea Salt, Callebaut dark chocolate and cheese – ricotta and brie
Kitchen tools you can't live without?
My knives and my pans. I don't have many gadgets in the house, I prefer to do everything by hand.
Must have condiments that are always stocked in your fridge?
I am a big fan of Geo Watkins Anchovy Sauce.
Where are you eating on your days off?
I keep it light – fish, salad and garden veges.
Go-to late-night snack?
Chips and I'd go for something from the Natural Chip Co., homemade salty popcorn I make with sea salt and clarified butter, and the Callebaut dark chocolate 
Bookings and more information on Kyah Boutique Hotel's Autumn Wild Mushroom Trail see here 
Read More From En Route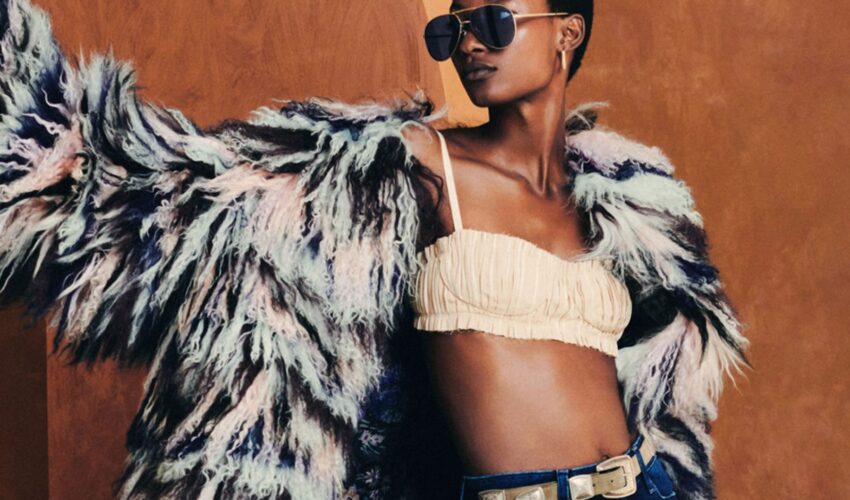 Beauty , Self , Style
06/23
come En-Route with us
Sign-up for our newsletter.
By clicking "submit", you agree to receive emails from En-Route and accept our privacy and cookie policy.