Culture
Easter Treats That Are So Much More Than Just Chocolate
The adult Easter treats you need for the long weekend
03/21
Share this:
Filed under Culture
Written by Jo Hombsch
Easter these days is so much more than just chocolate bunnies and old school hot cross buns, and our long weekends look a little different compared to the days where we were excited over your humble chocolate egg hunt.
So with Easter just around the corner, our Easter calendars are filling out with champagne and oyster plans, an alcohol delivery or two with an Easter inspired cocktail in mind and a hot cross bun run from Sydney's top pastry chefs.
Read on to see which one of these Easter treats might take your fancy.
A Dozen Praline Eggs
Koko Black
Price: $$24.90
Melbourne-based chocolatier Koko Black has created a whimsical illustrated branded packing for their Easter collection this year.
Within the range, you'll find a super cute dozen chocolate hazelnut praline eggs. A nutty praline wraps around morish milk chocolate, and a finale of a speckled shell makes this one a crispy yet smooth tasty treat.
After trying you'll be heading back to buy a couple of dozen more!
NATTY WINES + OYSTERS BY THE SEA
North Bondi Fish
There's no better way to spend the Easter long weekend, than sipping on natural Australian wines paired with locally sourced, freshly shucked oysters on the North Bondi Fish balcony.
Bookings and further info available here.
Not X Buns
Sonoma
Sonoma's much sought-after Easter range has returned.
The famous artisan bakers are bringing back their signature 'Not X Buns' as a twist on the traditional hot cross bun. Available in both classic and chocolate varieties.
This year Sonoma has also introduced a new 12 pack pull-apart loaf made for feasting too.
A must for all hot cross bun lovers.
Quinoa & Goji Berry 80% Dark Chocolate Egg
Koko Black
Price: $$24.90
Australian Artisan chocolatier, ​Koko Black, hs just released their first-ever 'Vegan-Friendly', plant-based products as part of their 2021 Easter Collection.
The hero of the vegan-friendly range is the Goji Berry and Quinoa 80% Dark Chocolate Egg. Made from all-natural ingredients including Single Origin chocolate from Uganda.
This egg is for all the dark chocolate lovers who will note the higher percentage of chocolate, with a stronger earthy flavour of cocoa.
Easter Cocktail Kits
Cocktail Porter
Price: $$80.00 - $140.00
Do the words "Messina Salted Caramel Easter Egg Cocktail" mean anything to you? How about "Lindt Milk Chocolate Bunny Espresso Martini"? Yeah, I'll let that swirl in your head for a minute.
Cocktail Porter, the drink delivery service has teamed up with Gelato Messina to offer a very Easter DIY cocktail kit. Treat yourself to either an Easter Bunny Espresso Martini or Salted Caramel Easter Egg Cocktail. Both DIY cocktail kits come in two sizes, a mini kit that creates 6 drinks, and a large kit that makes 18.
After mixing and shaking, pour into the Gold Bunny to create the perfect chocolate lovers' treat.
Mezcal Thyme Cocktail
Alma Avalon
Price: $$16.00
With Easter just around the corner, Alma Avalon is celebrating the festivities – Mexcian style with a specially curated 'Semana Santa' menu steeped in celebratory tradition.
The Alma family invite you to join festivities from March 24 – April 4, where Head Chef Ricardo Minor (ex Oaxaca Restaurant) will be bringing a slice of his home town and the Santa Semana tradition to the heart of the Northern beaches.
Indulge in an array of speciality dishes including Salt Crusted Whole Bream alongside their hero 'Mezcal Thyme Margarita' an Easter special featuring a unique blend of spiced agave and thyme-infused mezcal.
NOUGATTO BOTTLED COCKTAIL
Archie Rose
Price: $$79.00
Archie Rose is inviting you to enjoy Nougatto this Easter. The limited-edition nougat-inspired cocktail features Archie Rose Signature Dry Gin, which is a ready-to-pour cocktail.
This Easter special has been created to enjoy over Easter and beyond, with this sweet and nutty cocktail getting its flavour from pandan, amaretto and dark chocolate and finished with a hint of rose. Enjoy chilled and neat or over ice, garnished with a mint leaf.
Order Nougatto now to ensure it arrives in time for the long weekend.
Easter Takeaway Pack
Chiswick
Price: $$199
Chiswick Woollahra is the perfect place to celebrate with the whole family, for a weekend full of delicious autumn dishes, hot cross buns and hot beverages, plus an Easter Egg Hunt on the Chiswick Lawn on Saturday morning.
Head Chef Francois Poulard has also created a delicious Easter takeaway package with Chiswick favourites such as barra-masalata with crispy bits, heirloom tomatoes with Berkshire prosciutto, a generous bake-at-home Shepherd's Pie and Strawberry and Apple Crumble for $199.
Choc Chip & Raisin Hot Cross Buns
The Grumpy Baker
Grumpy Baker's much-loved hot cross buns pay homage to Founder, Michael Cthurmer's Israeli heritage, using Jewish challah dough, a braided bread traditionally served on the Jewish Shabbat which has a rich and spongy flavour.
Baked fresh on-site at the Grumpy Baker cafes every morning, their secret to the perfect hot cross bun is an abundance of raisins, choc chips and butter swirled with spice for an extremely moist, fluffy and sticky bun. The final ingredient to the bun Michael says is the fact that it's made with "a lot of love".
Seafood Feast
Cirrus
Price: $$75.00
Celebrate Easter all weekend long with a Seafood Feast ($75pp) in Cirrus' newly revamped outdoor terrace.
The exclusive Easter menu will feature scallop dumplings,  whole roasted Murray cod with lemon myrtle vinaigrette and sour cream and chocolate pave.
Standard a la carte and group menus will also be available for lunch & dinner, Good Friday-Easter Sunday.
Read More From En Route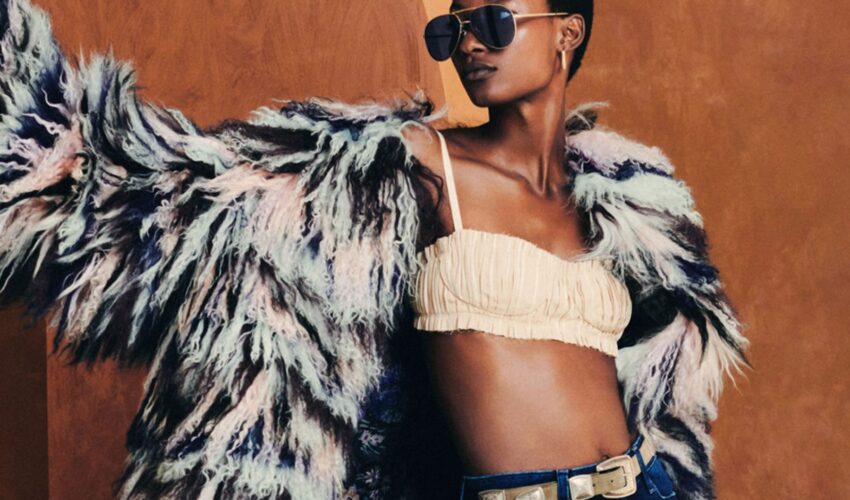 Beauty , Self , Style
06/23
come En-Route with us
Sign-up for our newsletter.
By clicking "submit", you agree to receive emails from En-Route and accept our privacy and cookie policy.