Culture
Egg Of The Universe Founders Share What's Inside Their Kitchen
Must have's in their kitchen & a TEDx burger recipe not to be missed
09/21
Share this:
Filed under Culture
Written by Jo Hombsch
Never has the theme of self-care and health been in our minds and in conversation so often. It's the extended time at home in comparison to our busy lives before the pandemic which has given us the chance to stop, take our health and self-care seriously and quite simply just realise how good it feels to feel good.
Whether that being said is a newfound type of revitalisation or one discovered years ago, we know for sure it's something that turns into a way of life when unearthing. Co-owners of Egg Of The Universe, Sydney's only integrated yoga studio and wholefoods cafe have spent the past 15 years helping others grow, connect, and heal through mediation or feeding their customers with nourishing wholefood dishes. 
Bryony and Harry Lancaster still remember the night they dreamt up Egg Of The Universe, "We were sitting in our little flat in London, gazing out a window overlooking the park. We imagined a place where we could go combine our passions for yoga and good food."
Their first book 'Egg Of The Universe' is an extension of all those dreams some 15 years ago to share their wholesome "Recipes for life around the world."
Their love for food is not only just about how delicious whole food tastes, it's about how it makes them feel. A big part of their philosophy is also selecting seasonal ingredients and listening to our bodies throughout the changing seasons. 
Read on to find out where they get their inspiration from, their cooking must-haves, the condiments they always have on hand and their popular TEDx burger recipe.
EN -
You've just published your first book. Congratulations. Tell us about the cookbook and the process of how it came together?
We were asked to write the book by a student of ours (who was also a publisher for Murdoch Books). We had always dreamed of writing a book and being asked by Murdoch was wonderful as we knew they would get the very best out of us and help share our recipes for life around the world. At the same time of writing the book, we were also expanding our business to a second site and it was just before Covid began to take hold so it has been a very busy period, to say the least.
EN -
Egg of the Universe is filled with over 100 of the most popular recipes from your cafe. Was there one recipe that your customers couldn't wait to get their hands on?
Many of the recipes are from our café's general menu over the years but also quite a few are from home that never made it onto the menu for one reason or another. The recipe that comes to mind though is the 'A kind-of paleo bread' recipe simply because it's quite unique and you can't buy it anywhere.
EN -
With so many recipes. How do you find inspiration to keep your creative juices flowing?
Simple good ingredients plus a little cooking knowledge and creativity emerges. We love to play between traditional dishes done the right way and new age versions of a classic.
EN -
What dish in the book is the most nostalgic for you? Is there that takes you back to the beginning of Egg of the Universe?
There's a few but I want to say the Winter breakfast bowl (think – pumpkin puree, kale, roast roots, poached eggs, turmeric aioli, sauer-kraut) that emerged in the first few years of running that cafe. By Spring time that year, the dish had a following and we couldn't take it off!! So, even though it didn't quite fit for the new year cycle we changed it to the Spring breakfast bowl…then the Seasonal breakfast bowl. As I write this, it's still on the menu!
EN -
What are some key pantry staples you use repeatedly?
Butter, olive oil, good salt, simple grains and legumes, unrefined flours, maple syrup, honey, dried fruits + stock in the fridge and freezer!
EN -
What are some kitchen tools you can't live without?
Good knives, peeler, grater, whisk (bottle opener definitely required for wine) a nice chopping board & a good selection of pots and pans. You don't need a huge amount else.
EN -
What are your must-have condiments that are always stocked in your kitchen?
With some or all of the following, you can create greatness from simple things: mustard, mayonnaise, chutney, pesto, lacto-ferments & pickles
EN -
The TEDx Burger jumped out at me. Tell me about this burger and expand on the notion - "There's nothing wrong with a burger if you're using good ingredients".
In the modern age, our food has become corrupted and so we have been led to believe that something as great as a beef burger could be bad for us just because fast-food chains have taken over the space and dumbed down our understanding of how the original dish was meant to be. You can look for many examples but if you replace all the current mainstream standard ingredients that go into a burger with the best possible versions of themselves then it becomes a healthy meal that is deeply satisfying and nourishing. You can check out my TedX talk for a full rundown on each of the ingredients but if you think about swapping out the standard beef patty for one that comes from a pasture-raised (sustainably farmed) animal, then the nutritional profile and flavour is incredibly different. If you exchange those squares of processed cheese for an unpasteurized cheddar, we are talking worlds of difference. Bring it together with homemade sauces, pickles and a traditionally proven and baked bread bun then you basically are talking about a completely different dish. When you eat the real deal it will taste amazing and your body will respond in kind by potentially not requiring much more sustenance for a while afterwards! When you eat real nutrient-dense food you end up eating less…but getting more!
In the modern age, our food has become corrupted and so we have been led to believe that something as great as a beef burger could be bad for us
Images and text from Egg of the Universe by Bryony and Harry Lancaster, photography by Alan Benson. Murdoch Books RRP $49.99.
Print
TEDx burger
---
Description
"We've always loved burgers, and Harry's dream day in Oz (pre kids!) was waking up and heading to the beach for a long surf, followed by a burger and rest time before returning to the surf in the afternoon, well fuelled and rested. The name for this burger came from Harry preparing for his TEDx Talk and looking for inspiration as to what to use as props on stage. The core concept of wholefoods is that many of our traditional dishes are perfectly healthy – if done well. There's nothing wrong with a burger if you're using good ingredients."
---
1 tablespoon olive oil
100 g (3½ oz) unpasteurised-milk cheddar (such as Bruny Island Cheese Co), sliced
2 wholemeal sourdough rolls, cut in half
Fermented mustard (see page 224), to serve
2 handfuls wild leaves (or rocket/arugula or cos leaves)
1 heirloom tomato, sliced
25 g (1 oz) pickled cucumbers (see page 245), sliced
Mayo (see page 229), BBQ sauce (see page 225) and sauerkraut (see page 238), to serve
Burger patties
300 g (14 oz) pasture-raised and finished beef, minced
½ onion, finely diced
1 garlic clove, minced
1 teaspoon dijon mustard
2 teaspoons very finely chopped flat-leaf parsley
1 organic egg
---
Instructions
For the patties, add all the ingredients to a bowl with 1 teaspoon salt and mix with your hands to combine well. Divide this mix in two and shape each portion into a large, flat patty.
Preheat a char-grill pan or barbecue grill to medium–high.
Brush grill with oil, then fry patties on one side for 4 minutes or until nicely charred. Flip patties, then top with cheddar. Continue to grill for 4 minutes or until patties are nicely caramelised and cheese is softly melted. You still want the patties to be rare inside. Transfer patties to a plate and rest until ready to serve.
Place bread rolls, cut-side down, on the grill and grill for 2 minutes until toasted.
Build your burger by smearing mustard on the base, followed by leaves, tomato, then the patty. Top with pickled cucumber, mayo, BBQ sauce and sauerkraut. Finish with lids and attack immediately.
Read More From En Route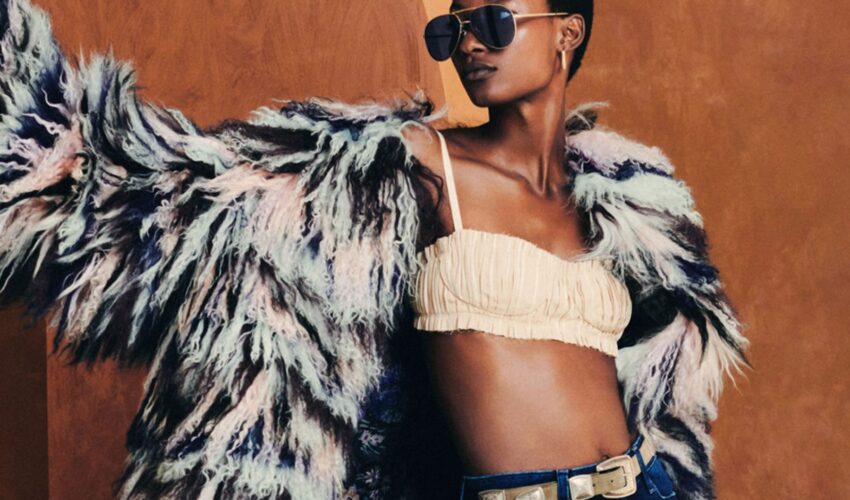 Beauty , Self , Style
06/23
come En-Route with us
Sign-up for our newsletter.
By clicking "submit", you agree to receive emails from En-Route and accept our privacy and cookie policy.