People
The Sydney Socialite Behind Celebrity Loved Jewellery Brand, Emma Pills
Inside the 21yo entrepreneurs home
06/22
Share this:
Filed under En-Route To
Written by Vira Anekboonyapirom
It's hard for most to believe that at just the tender age of 20 be owning a multi-million dollar brand, especially one that's already achieved major milestones for a startup. Like a phoenix, Emma Pillemer launched her namesake jewellery brand, Emma Pills at the height of the pandemic rising out of the fire (or shall we say, dire situation) stocked in home of fashions most coveted, Revolve just before she celebrated her 21st birthday.
You'll find the likes of Tash Oakley, Tori Levett and Katy Perry dripped in her signature pill shaped designs and it's not hard to see why. We spent an afternoon with the bubbly entrepreneur to show you exactly how she lives by her one piece of fashion advice – "Too much is never enough" and we can't get enough!
How did you land into jewellery? 
From a young girl, I was always obsessed with creating – beading necklaces, cutting my clothes to create new looks, decorating my dance outfits to be unique and loving feeling great in my own creations. I loved finding edgy, unusual cool pieces – obsessing over magazines, pictures, and Instagram. I always wanted to create a fashion brand and thought it would happen later in my life but when I realised I couldn't travel in 2020 for a gap year due to Covid I thought why waste time, just start now. My mum always says her grandmother's favourite saying was "If not now, when?" It must have made an impact on my mindset.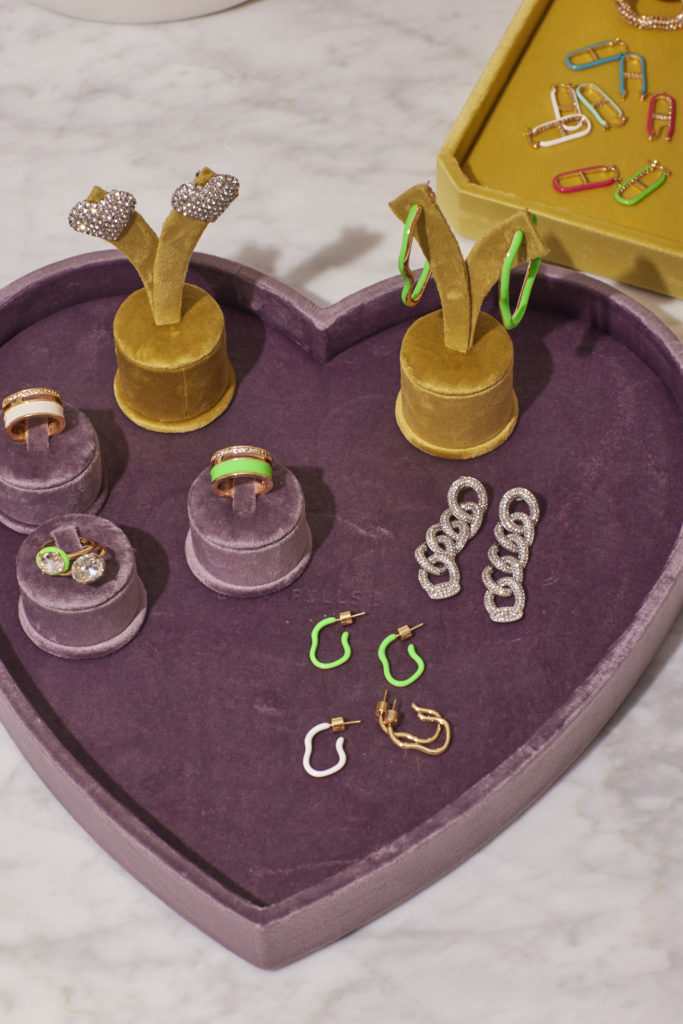 The biggest hurdle you had to overcome when starting your own label? 
There's been a few! But I feel like going through Covid and starting the process of the brand going Global was probably the biggest and I am truly blessed it's all worked out and my team around me including my sister Ashley has made it all that much easier.
Proudest entrepreneurial moment?
So many – love every milestone – latest would be EMMA PILLS showing at AAFW 22 showing my AFTERPARTY collection.  It was incredible after all the hard work to be able to celebrate and have fun!
Too much is never enough
Where does your inspiration come from?
I'm literally inspired by everyday life, but also a huge part of the jewellery is inspired by strong women making a difference in the world. I tend to always look at a certain type of woman I'm inspired by – either by their style or just because they just inspire me as empowered women. I've lately also been obsessed with different fashion eras and periods, the outfits and jewellery they wore, and always my take on it either with super bright enamels or mega crystal adornments.
ER -
One beauty item you always have in your handbag?
RED LIPSTICK, and lip balm from Tatcha – you never know when you want to look a bit more extra.
ER -
Your drink of choice?
I'm not a big drinker – Pink Gin Spritz.
I'm obsessed with fruits so I would say a big fruit salad with a side of hot chips and chicken salt!
ER -
The most sentimental item you own?
A charm bracelet from my late grandmother who I never met. It's so special and my love of jewellery has been handed down over the generations!
ER -
Your favourite fashion accessory?
Emma Pills bling, of course, I truly need to always accessorise as I feel naked otherwise
EMMA PILLS
OG STUDS 14K GOLD PLATED
$91.00
EMMA PILLS
EXTRA PILL NECKLACE
$121.00
EMMA PILLS
ILLUSION RING GRN/PINK
$54.00
EMMA PILLS
THE OG PINK GLO
$76.00
EMMA PILLS
SPARKLING HEART EARRINGS
$121.00
Read More From En Route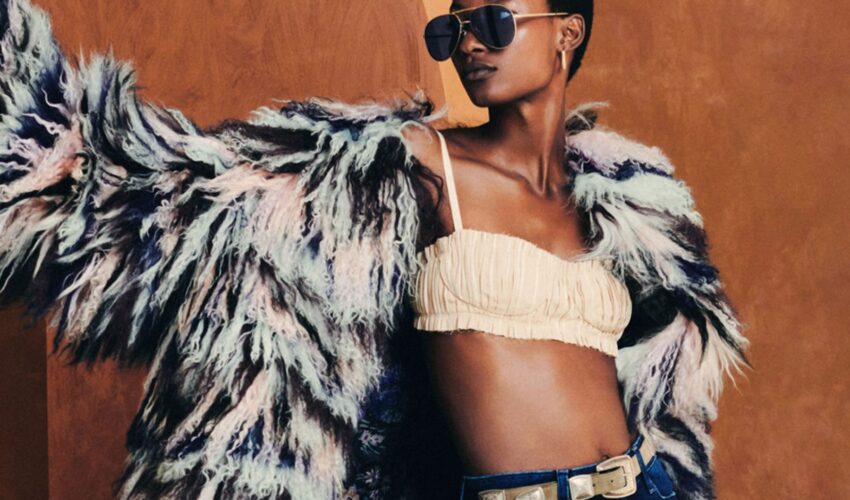 Beauty , Self , Style
06/23
come En-Route with us
Sign-up for our newsletter.
By clicking "submit", you agree to receive emails from En-Route and accept our privacy and cookie policy.