Style
Expensive Candles, Are They Really Worth It?
A status symbol or highway robbery? You be the judge.
04/20
Share this:
Filed under Home
Written by Vira Anekboonyapirom
The short answer? It's in the eye of the beholder. 
The long answer? "Purchases are an extension of identity and a reflection of values, especially when it comes to home decor and self-care staples." says Matthew Herman, Co-Founder of cult candle brand, Boy Smells. 
"For us, at Boy Smells, luxury is about the value an object brings to your life, not the price tag. With our candles retailing for $51 (AUD), we do consider them to be luxury items, especially in the materials we use and our approach to design, but our price point is quite inclusive and brings this sense of luxury to our devoted customer base." continues Matthew.
A little closer to home, Almira Armstrong from iconic Australian fragrance brand LUMIRA shares this line of thinking an adds "Absolutely. Burning a candle has become ritualistic for many, even becoming a part of one's beauty and wellness routines.
LUMIRA fragrances are created with the finest traditions and we place the highest value on quality, design and hand craftsmanship. Each candle is still handcrafted and poured in small batches. It takes a lot of time to create the right fragrance and then match that with the right soy wax and wick. Each element leaves a lasting impression… and makes it all worth it."
"In the creation of Boy Smells as a brand, what was once a hobby out of our house, has become a successful business, so there is clearly a demand for scented candles." adds Matthew.
"We feel this points to the value of candles in expressing yourself and a growing emphasis on self-care and self-value. The ritual of lighting and burning a candle is woven into our daily experience so much so that we can have a candle in every room of the house; it's a part of how we live.
Identity is so much more layered and complex than it used to be, and scent is a landscape that can truly explore escapism and consistency at once. We see that more and more people recognize the power of a candle and see the worth in investing in it as a luxury item."
Scented candles have the power to transport your mind to faraway places, which can be quite powerful or meditative. In these unprecedented times, that's important - Matthew Herman
Anya Smells
Coffee Scented Candle
$312.00
Boy Smells
Cinderose Candle
$51.00
Ellis Brooklyn
Fable Terrific Scented Candle
$96.00
Lumira
No352 Leather & Cedar
$70.00
Byredo
Bohemia Candle
$110.00
Diptique
Bais Candle
$89.00
Now that we're all on the same page about if an expensive candle is worth it, where does scent inspiration come from?
"When we first got started, we just mostly researched and played around with fragrance and our personal catalogue of memories. We love to recontextualise things that are familiar and take them outside of the traditional into new interpretations. Scent can be high-concept and high-design, but it can also be playful and provocative. At Boy Smells, we always combine masculine and feminine scents, juxtaposing elements of fragrance and colour that go beyond gender binary as it's typically perceived." says Matthew. 
"For me [Almira], fragrances trigger a sense of creativity and use of imaginativeness that transport us to another time or place. Creating a fragrance begins with a series of inspirations – art, design, travel, poetry, elements that allow me to share my ideas and emotions through a new fragrance." adds Almira. 
With inspiration for scents being such an intrinsic part of the design process does the more potent the smell make for a more expensive candle? 
Almira tells us "Each LUMIRA scent is unique and crafted with our Perfumer that can take anywhere from three to twelve months. The fragrance ingredients incur a substantial cost as the majority are rare and quite complex and even though candles use a lower concentration of fragrance than personal fragrances, they are harder to work with and can be very technical."
Matthews explains "Hinomi Fantôme, one of our newer scents is very potent. It is not more expensive, but it is heavier in base notes like woods and smoke scents."
Diptique
Orange Amber Candle
$121.00
Lumira
Tuscan Fig
$70.00
Jo Malone
Pomegranate Noir Deluxe Candle
$260.00
Boy Smells
Ash Candle
$51.00
Malin+Goetz
Cannabis Candle
$88.00
Fornasetti
Bacio Candle
$302.00
Your investment candles are more like art pieces for your home rather than just 'nice smells' so how do we stop our investments burning away sooner than they have too?
Almira explains, "To ensure the longevity of your LUMIRA candle, we recommend the following candle etiquette:
The first burn should be long enough so that the top layer of wax liquifies to ensure an even burn for each light

Discard the candle when there is approx 10mm left. 
And, to repurpose the glass/vessel, Almira suggests "Freezing the candle for 15-20 mins for the wax to pop out and just wipe clean."
Matthew, adds the following tips:
Refrain from burning candles longer than 3 hours at a time 

Also, for optimal burning, trim wicks to a ¼ inch before each light to avoid smoking and overheating

Lastly, candles burn quickly in drafty areas or next to windows, so burn-in stillness when possible
Read More From En Route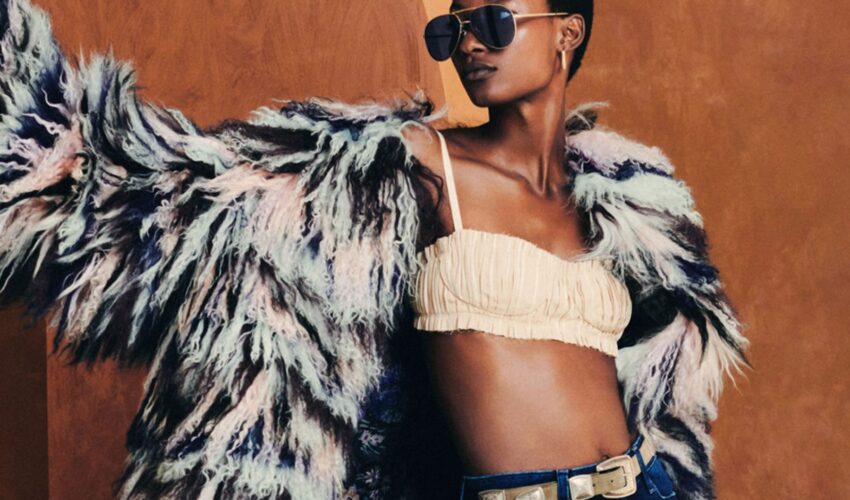 Beauty , Self , Style
06/23
come En-Route with us
Sign-up for our newsletter.
By clicking "submit", you agree to receive emails from En-Route and accept our privacy and cookie policy.