Style
Faithfull The Brand Founder's On Their Holiday Wardrobe Edit & Guide On Where To Dine In Bali
"Times Beach Warung is part of our daily ritual"
08/22
Share this:
Filed under Culture
Written by Vira Anekboonyapirom
Going away soon? As the masses flock to spend their first time abroad (since you know what) frantically escaping the cold to bask in the European sun, some of us are planning a much closer trip to our tropical neighbour, Bali.
No great holiday is planned without a few new fits and bookmarked local eateries to try – to say the least dining out in style is what the En-Route team is all about. We sought out Aussie ex-pat duo, Sarah-Jane Abrahams and Helle Them-Enger, co-directors of sustainable fashion label, Faithfull The Brand to share their local secrets.
The pair have been based in Indonesia since 2012 collaborating with Bali's best manufacturers to create their hand-made garments, so we're pretty safe to say their local insights will come in handy. Read on as the fashionable surfing duo share their holiday wardrobe edit, favourite coffee joint, best locations for a girl's brunch and of course some local Balinese favourites. You bet we're checking off everything from their recommendations below.
TIMES BEACH WARUNG
"Times Beach Warung is part of our daily ritual. We head down there early in the morning to watch the sunrise with our sand on our feet and a hot coffee in our hands while contemplating on whether we should take our long board for a surf or not."
Location: Canggu  | Hours: daily from 6AM-10PM
THE LAWN
"Head to The Lawn for a poolside brunch while overlooking the ocean. We love the rustic interior, the menu, and the music. Stay until the late afternoon to enjoy one of the best sunset spots in Bali."
Location: Canggu  | Hours: daily from 12PM
LA LUCCIOLA
"Another favourite of ours is La Lucciola. La Lucciola is situated right on the beach next to one of the most iconic temples in Bali and has been around for as long as we can remember. The interior is beautiful, enjoy either the breakfast or lunch menu. It's all amazing."
Location: Seminyak | Hours: Tues-Sunday from 12PM
BALINESE FOOD
"We love Indonesian food, and one of our favourite local warungs (this is what the Indonesians call a small restaurant or café) is called Warung Melati. Make sure to not get there too late as they sell out during the lunch rush."
WARUNG MELATI | Location: Legian | Hours: 10:30AM – 8PM
"For a more refined Indonesian dining experience head to Ulukan for lunch or Kaum which is situated on the second floor of Potato Head."
ULUKAN | Location: Canggu | Hours: daily 12PM – 11PM
KAUM | Location: Seminyak | Hours: daily 12PM – 10PM
SKOOL KITCHEN
"Skool is our new favourite restaurant in Bali, it's perfect for a romantic date. It is sitting right in the heart of Canggu's Batu Bolong beach, so head down there for a sunset cocktail on the terrace before enjoying some of the best food in Bali in a beautifully designed intimate space. All the food is cooked over an open fire, and it creates such an amazing ambience within the space."
Location: Canggu | Hours: daily 5PM-late
We love Mosto, a natural wine bar (with superb Italian food), or Bar Souvenir for a more intimate bar experience. If we feel like a boogie, we head to The Lawn on a Friday night.
MOSTO | Location: Canggu | Hours: daily from 5PM
BAR SOUVENIR | Location: Berawa | Hours: daily from 5PM
SARAH-JANE & HELLE'S HOLIDAY WARDROBE
"If we are heading to the beach for the day, we love pairing our swim back with the Daija Shirt and Sereno Shorts, or the Tamara Mini Dress, for an effortless, easy-wear look. For brunch, we love wearing the Marieka Midi Dress, which can be easily dressed up or down, and is perfect in the Bali heat. In the evening we would wear the new linen set of the season, the Latia Top and El Toro Pants. We also love pairing the El Toro Pants back with the Bettina Scarf Top for a pop of colour.
Other favourites from our latest collection, Mirage are the Jean Midi Dress and the Capella Midi Dress, both dresses feel so elegant and timeless showing the right amount of skin. Both are perfect for a date night."
SHOP THE EDIT
Faithfull The Brand
Tamara Mini Dress
$179.00
Faithfull The Brand
Daija Shirt Maya Stripe Print
$179.00
Faithfull The Brand
Sereno Shorts Maya Stripe Print
$159.00
Faithfull The Brand
Chania Bikini Bottom
$100.00
Faithfull The Brand
Farrah Bikini Top
$100.00
Faithfull The Brand
Capella Midi Dress
$259.00
Faithfull The Brand
Marieka Midi Dress
$199.00
Faithfull The Brand
Bettina Scarf Top
$119.00
Faithfull The Brand
El Toro Pants
$239.00
Faithfull The Brand
Latia Top Hazelnut
$149.00
Read More From En Route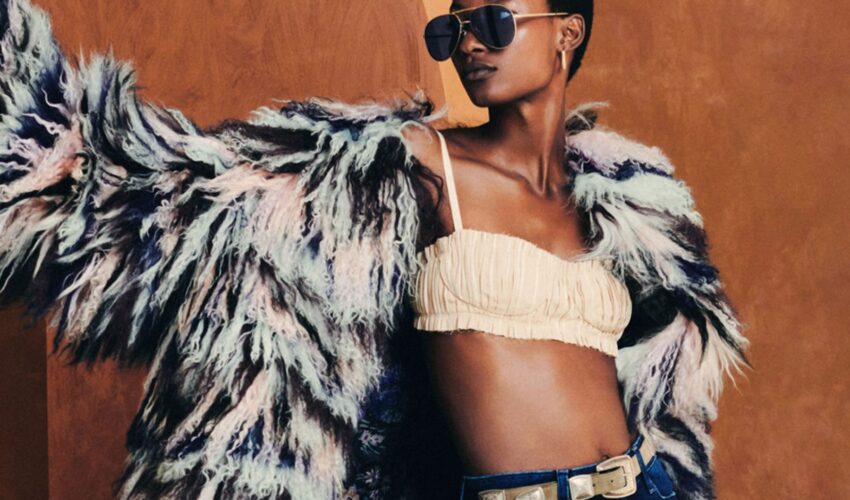 Beauty , Self , Style
06/23
come En-Route with us
Sign-up for our newsletter.
By clicking "submit", you agree to receive emails from En-Route and accept our privacy and cookie policy.