Beauty
Father's Day Gift Guide
Celebrate the unsung heroes in our lives
08/23
Share this:
Filed under Beauty
Written by En-Route Editorial Team
As the calendar marks another Father's Day, we look to celebrate the unsung heroes in our lives – dads. Whether he's a dad joke enthusiast, cooking connoisseur or tech wiz, finding the perfect gift for your loved one this Father's day can be a challenging and exciting experience, but one that will leave him feeling appreciated and loved all the same. 
This year, we're wrapping up the best gift selections for dads, grandpa's, uncles, partners or any other special men in your life that you want to celebrate this Father's Day. From affordable supermarket buys that beg to be shared with the family, to high-end ultra-luxuries, we're wrapping up the best picks that will leave your dad feeling spoiled. 
Rosie xx
Rocklea Road Chocolate
Darrell Lea
Price: $14.00
Starting off strong with my personal go-to every father's day since I was 10 years old – the classic Darrell Lea Rocklea Road. My dad is a long-time fan of Darrell Lea – It's delicious, affordable and best of all it's best shared with the family. Triple win! Can't go wrong with a solid chocolate block, and if your dad's anything like mine, he'll love it alongside a classic episode of Fawlty Towers.
Total Beard Lithium Ion Trimmer
Wahl
Price: $118.00
This powerful little tool is a game-change for any at-home shaving routine. It comes with 13 guide combs for varying levels of trim and is safe for sensitive skin. At an affordable price point, you'll be saving your dad hundreds of dollars and hours of time – It's practical and sleek and will make a great addition to your dad's bathroom cabinet for many Father's Days to come.
Solar Serum SPF50 Sunscreen
The Secret Skincare
Price: $110.00
Level up your dad's skincare with this powerful serum sunscreen. Packaged in a luxurious sleek, black bottle, this SPF50 sunscreen provides advanced UVA and UVB protection, leaving skin luminous, hydrated and protected from rays all day long. Suitable for daily use, this powerful little potion is enriched with mineral ingredients to deflect UV rays and provide advanced solar protection to the skin, fighting against premature aging and hyperpigmentation. For the busy dad who wants skincare and sunscreen in one, this little beauty is your answer!
Baux Collection
L'Occitane
Price: $139.00
This powerful trio is L'Occitane's best selling 'For Men' range, and for good reason. Featuring a shower gel, deodorant and Eau de Toilette, the range is fragranced with a woody, daring musk accompanied by a blend of cedar wood and frankincense for the strong dad in your life. The range is as luxurious as it sounds, combining delicate oils to enrich the skin whilst leaving dad feeling fresh and rejuvenated.
Men's Trunks
Step One
Price: $33.00
Can't go wrong with a classic pair of trunks, and these one's from Step One are specifically designed with UltraGlyde ride-up resistance to comfortably fit everyone. Made from soft bamboo viscose blend, these trunks are soft on the skin and sustainable for the planet, offering the perfect combo of comfort and support for all day wear. There are a tonne of colours and styles to choose from, so whether you're shopping for a pop of colour or a monochrome moment, there are a variety of styles to pick.
Suave Strawberry Mylk Chocolate
Koko Black
Price: $9.90
What is it with Dads and their love of strawberry?! In the ultimate ode to the superior berry, Koko Black have released a limited range of scrummy new flavours including the sumptuous Pink Salted Vanilla, Hazelnut Mocha Caramel and Caramelised Dark Coconut, as well as Papa's new fave—Suave Strawberry Mylk (one for all the lactose intolerant Dads too!). Bursting with flavour and handcrafted with 100% natural ingredients, you might have to ask for a square after gifting…
Cruz Slippers
UGG Express
Price: $69.00
Uggs are no longer just for the girls. Treat your Dad to a cosy, comfortable slipper made from premium sheepskin wool that won't just keep feet warm in winter, but will help keep them cool in summer too! It's perfect for anytime of day, from WFH comfort, to night time lounging, you can't go wrong with a good Ugg. Best of all, one pair will last you at least another 3 Father's Days!
Inflatable Paddle Board
Red Paddle Co.
Price: $1,279.20
For the adventurous dad who loves to tag the family on adventures, you can't go wrong with a Paddle Board. Designed to withstand different terrains for ultimate stiffness and stability, this board is perfect for those seeking action-packed adventures at sea, or even those wanting a tranquil paddle along a serene lake. Packing both performance and quality in one, this is your adventurous Dad's dream come true.
LED Hair Regrowth Device
Current Body
Price: $1,159.00
If you're looking to splurge a little this Father's Day, this powerful hair regrowth tool will put the confidence back into those with thinning or balding hair. Featuring 120 LED red bulbs specifically designed to slow hair loss on a cellular level and promote growth, this powerful helmet only needs to be used 10 minutes daily for long-term results. With roughly 1 in 2 Australian adults suffering from thinning hair, you'll be Dad's favourite for sure if you spoil him with this treat.
Read More From En Route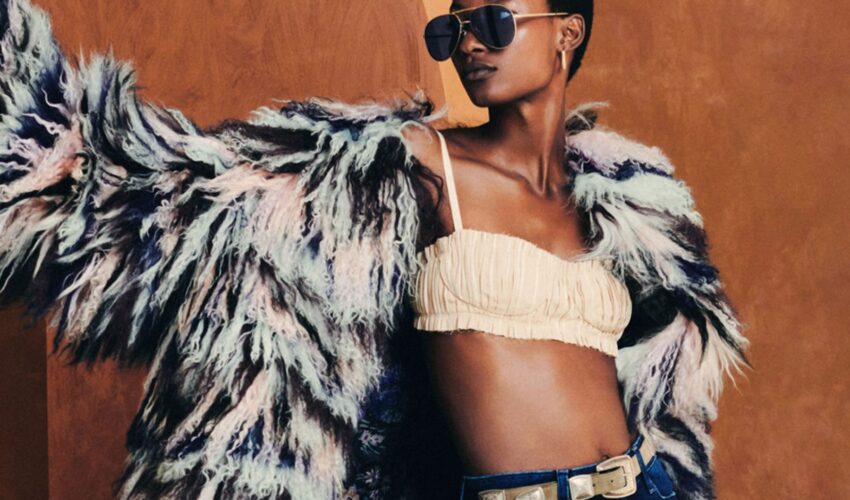 Beauty , Self , Style
06/23
come En-Route with us
Sign-up for our newsletter.
By clicking "submit", you agree to receive emails from En-Route and accept our privacy and cookie policy.