People
From Courtroom To Couture With This Bondi Influencer
En-route with Violet Grace Atkinson in her Bondi home
07/20
Share this:
Filed under En-Route To
Written by Danielle Williams
This rising social media superstar counts the likes of Dior and Prada as regular clients, she travels the world for international fashion weeks and somehow manages to pursue a PhD in fashion and intellectual property law. 
Upon our first meeting, it's evident this stylish creator at heart has an innate hunger for the creative with a drive for success — a combination hard to beat in the race for social prestige. 
Join us en-route with Violet Grace Atkinson in her Bondi home as we chat career lessons, staying true to her aesthetic and a go-to power outfit. 
EN -
What is one thing you wish people knew about you?
That I am always going to do things differently in my own way and not to push to change that.
The more I achieve the more steadfast I become on this.
EN -
How did you make the switch from law to fashion and what was your thought process when going through this transition? 
I haven't completely switched out of law as I am doing a PhD in fashion and intellectual property law as well as writing a number of pieces on it, however, the 'switch' from being a litigation lawyer into fashion just kind of happened as a result of me keeping up with something I was passionate about.
Since I was a child, creativity, photography and fashion was a huge interest and love of mine. When I was at university and then at a law firm, I used to style things and post things on Instagram in my spare time as a hobby.
I was a little cautious at first with posting as I wanted people to take me seriously as a lawyer (and I still kick myself for not posting much through the big Instagram 'growth period') then I started to post more and more and brands then slowly started reaching out for content.
It kind of just grew from there until I felt in my gut that it was time to make a jump out of litigation and into fashion – it was nauseating to do and I thought about it solidly for 6 months before actually doing it. 
When making the jump I promised myself that I would work just as hard every day in fashion as I would have if I was on a civil litigation trial (aka very hard). This paid off.
EN -
Biggest career lessons you've learned to date?
To listen to your gut and go with it.
Too many times I have felt strongly about something and have ultimately regretted not following that feeling because it was not considered 'ordinary practice'.
Data doesn't lie and those consistencies really are your aesthetic
EN -
How do you stay true to your aesthetic? How do you recommend other digital curators do the same? 
Up until recently, I did not think that I had a specific 'aesthetic' – I style, shoot and post what I am feeling.
I don't operate with mood-boards or use too many reference images in my work because originality is very important to me. Ironically, this 'originality' is what I believe has come to be my aesthetic.
This has been a learning curve too as I book bigger jobs and clients want to see more examples pre-shoot – so I have learnt to go back through my body of work (which is what I recommend other creatives do) and identify other consistencies that continue to show up (even when I am striving to stay original).
Data doesn't lie and those consistencies really are your aesthetic.
EN -
Do you work to a strict schedule as your own boss?
My schedule is pretty much working 24/7 and it is something I am trying to fix.
It is a bizarre thing to go from fashion and photography being a hobby, to becoming my career. When something is your 'downtime' and turns into your job and you love it, you don't want to switch off.
I am also highly competitive and don't want to miss a beat.
EN -
Authenticity. How important is this to you on social media?
It is everything.
I still try and avoid strictly scheduling posts and I frequently go back and forth with brands about their messaging and how important it is for me to say and produce it in my own words. I will not shoot and promote a product that I wouldn't actually use.
It is even more important in my creative direction work – I think the more I pour my thoughts and emotions into a project, the more it becomes living art and speaks to the audience (something that I strive for).
EN -
The three places you visit when wanting to buy something online?
Right now I cannot get enough of the super-long relaxed jean, power blazer over a crop-top, a designer tote-bag and black glasses combo.
It is so chic.
EN -
Go-to outfit formulas?
Suiting trousers tucked into combat boots. Either do this look with the matching suit jacket or do a baggy jumper half-tucked.
It is such a vibe. I am a huge boy-dresser.
EN -
Fashion tips for curating a post iso-wardrobe?
I am loving utility boots at the moment (combat, hiking – the works) because they are comfortable and can be styled so many ways (trousers tucked in, jeans, with stockings and a mini dress etc).
So securing a pair of these would be a big recommendation.
If money is tight, I would go with these and work them back with the trousers that you have in your wardrobe.
Statement coats, in addition to leather trousers, are also having a serious moment and can be worn with so many looks.
So in summary: utility boots, statement coat and leather trousers. These are my post-iso, winter recommendations.
EN -
Favourite purchase under $100?
I acquired some vintage Gucci men's loafers in Italy for $99 AUD, so I am going to be cheeky and say these.
Italian 110%.
Depending on mood (probably very sombre lol) it would either be pesto gnocchi or beef cheek ragu with gnocchi and a wicked glass of red.
Read More From En Route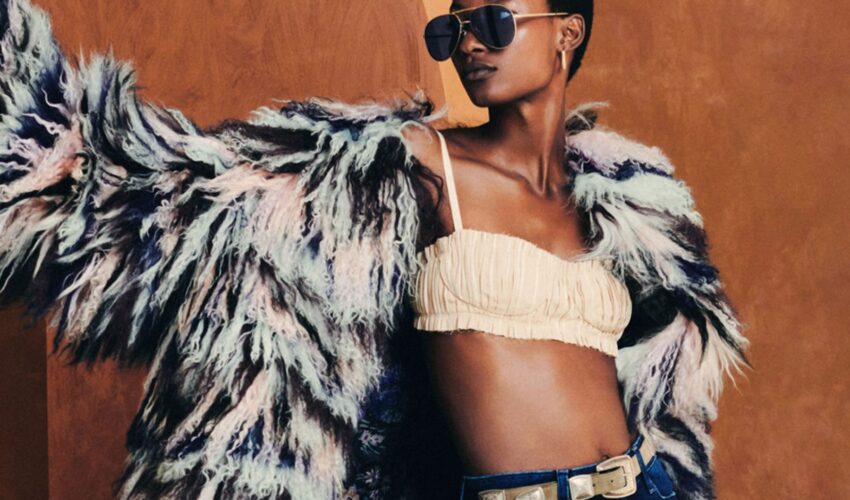 Beauty , Self , Style
06/23
come En-Route with us
Sign-up for our newsletter.
By clicking "submit", you agree to receive emails from En-Route and accept our privacy and cookie policy.