Culture
From Japandi To Wabi-Sabi, Here Are The Latest Interior Design Trends Worth Knowing
Appreciate the power of a good design decision
04/21
Share this:
Filed under Culture
Written by Danielle Williams
My home is my sanctuary and lord knows I've spent more than enough time inside it of late. This has left me with an undying need to refresh, repaint and reinvigorate any and all surfaces, but it's only recently that I've come to truly appreciate the power of a good design decision, be it an investment furniture piece or a feature wall, there's just something quite precious about customising your own home.
After my recent first home purchase and move into a new office HQ, there's been a lot (I mean A LOT) of Pinterest deep dives leaving me with more questions than answers when it comes to interior trends. So who better to tap than the interior experts themselves to hold my hand and guide me through this newfound hobby: Interior Design.
Let's Talk Furniture Trends
Curation powerhouse, Curated Spaces shared some thoughts on where we can start when it comes to furniture trends with Founder, Pip Newell telling me "This year we are going to see a lot more timber in interior design and furniture. Especially chunkier, primitive style pieces that fit into the more minimalistic wabi-sabi style. This is definitely one to watch"
The design team over at Pillow Talk add that we should consider opting for pieces with "Arcs, curves and rounded shapes with rattan outdoor furniture coming indoors to extend our green living spaces.
Heavier Fabrics, specifically the 70's retro cord is a homely addition when it comes to furniture."
Amy Hillary an Interiors Content Creator at Wallsauce.com adds that "Sustainable materials closely connected to the texture trend, alongside sustainable décor made from wicker, rattan, hessian, cork and hemp are totally on-trend with interiors as well as our growing awareness of looking after our environment. Bye-bye plastic!
Let's Continue With Interiors
Eva Bowker, an interior designer and home improvement coordinator at Fantastic Handyman Australia is the first to introduce me to a new wave trend aptly titled, Japandi. "I'm so excited about this new trend, I think it combines the best of the two worlds – the cosiness of the Scandinavian textures and the Japanese minimalism, which aims to get rid of clutter and surround us only with the things we truly love and make us happy. And fusing these two cultures is easier than you think, for instance, for the living room you can combine muted or neutral tones for the walls with big, comfortable furniture and vibrant houseplants in pots.
As additional decoration, you can add some cosy cushions and blankets, and a few books on your coffee table and you're done!"
Eva's tip: avoid placing too many decorative items in the room. One or two eye-catching vases or bowls placed in strategic places are more than enough, it's all about minimalism after all.
And for those of us dabbling in the more hardcore realms of interior design, Eva is seeing a huge shift in communal dining spaces within the home – more specifically – kitchen islands with built-i, eat-in areas.
"With our busy schedules lately, our kitchen needs to become more functional and easier to navigate. This is where kitchen islands with a designated dining area come in handy. They are practical for big families, because the path between the food and the hungry family member is shorter, and they look good interior-wise because they provide a seamless finish, and a good matching stone surface always brings a luxurious vibe for the interior" adds Eva
This year we are going to see a lot more timber in interior design and furniture. Especially chunkier, primitive style pieces that fit into the more minimalistic wabi-sabi style. This is definitely one to watch
For anyone keen to add painting to their interior design resume, Eva encourages us to consider making small rooms look big through optical illusions and using sneaky contrasts. But how?
"Light and vivid colours make a space look bigger and brighter, while dark colours absorb the light and make the room look smaller. So, it's natural to go with white, grey, light blue and green shades, as they are mild and will really open up the space. In case you want to go a step further, you could use sneaky contrasts to create optical illusions of space. For instance, you can paint the walls in one colour, and the wall trims and mouldings in white, this way the walls will appear further back and the room will seem bigger. Another great trick is to use mirrors, they always make a room look more spacious"
Amy Hillary, Interiors Content Creator at Wallsauce.com, can't hide her excitement when we chat 2021 Interior trends opening with "It is an exciting place to be in the world of interior design. We are going to see texture, texture, texture: You need texture in your home this year whether that be a velvet headboard on your bed, bold texture effect wallpapers and panel wall murals, faux-fur rugs or wicker lampshades, it's ALL about texture in 2021!"
In terms of art for the home, Amy recommends "Minimalist art: Face line art is hot this year! Find pastel-toned designs and frame them in thin, minimalist style frames."
For me, what I am most excited about is dabbling in a wallpaper feature wall and Amy explains it's all about the:
Bold tropical prints for the powder room
The minimalist Japanese and delicate geometrics for the living spaces
The micro florals for the entryway and bedrooms
And of course, we can't forget the Pantone Colours of 2021 for an option
Style Tip: Chintz or Chinoiserie wallpapers in bright colours create the most spectacular feature walls.
For The Green Thumbs Among Us
Ben Alcaraz, Plant Life Balance ambassador and Plant Stylist predicts that "In 2021 our reignited connection with nature will continue to find its way into our homes in many ways, such as styling the home with plants, beautifully handcrafted ceramics and beautiful green foliage as this will really make a space pop.
And as more people pack their homes with plants, new innovative ways to feature plants in rental properties will be on-trend, such as a few trailing plants overhead, which really creates a talking point if you're entertaining within the home, and creating feature walls with plants too," adds Ben.
What Types of Plants Should We Be Embracing?
Home office: The Zanzibar gem is such an underrated plant. It requires little care and is so resilient. It can go months without watering and its leaves and form can be quite architectural. They can also tolerate much lower light conditions than other indoor plants.
Bedroom: Sansevieria or mother in law tongue were quite popular back in the 70s – the classic green and yellow being a staple. There are so many beautiful varieties of sansevieria, some with white and silver streaks. They are perfect for indoors as they do wonderfully at purifying the air.
Living room: The Rhipsalis family I believe should be plants that we are looking into. They have beautiful structured foliage and can be quite different in form within the family. The great thing about Rhipsalis is that they are pet safe!
For The Blinds and Curtains Fans
Matthew Walsh, Managing Director of Tuiss Blinds Online tells me "Soft furnishings such as S-fold curtains, and Roman blinds have a made a huge comeback to the Australian market. One of the biggest new trends that we at Tuiss Blinds Online are seeing is Blockout Rollers in the recess of the window and then S-Fold Sheers mounted to the face of the window. This gives you the modern feel with the roller blind, but the S-Fold sheer gives you that warm, cosy feeling in your home."
But what about those of us renting, what options do we have?
"Renters are now allowed to add window furnishings if your landlord allows it.  This means that you can install your own curtains or blinds for the time that you reside in the property. Details like this make a huge difference to the overall look and feel of a room, so if you can change those heavy, outdated flowery curtains for something a bit more modern, take that opportunity. Objects like pot plants or hanging decorations also alter the window aesthetic, giving you the capabilities of customising your rental property to feel like home."
Family Love Tree
Curve 3-Seater Lounge
$2,099.00
Family Love Tree
Lorenzo Lounge Chair
$749.00
Brosa
Caledonia Rattan Bar Cabinet
$999.00
Trit House
Castellum Table Lamp
$389.00
Trit House
Slab Coffee Table
$1,690.00
Wallpaper Direct
Deep Jungle
$54.40
Luxe Mirrors
Black Metal frame Indoor Mirror
$1,419.00
Miss Amara
Cream Textured Tribal Rug
$895.00
Mooie Light
Oo Table Lamps
$191.50
Interior Secrets
Female Form Framed Wall Art Print
$385.00
James Lane
SEVILLE CONCRETE STOOL
$89.00
James Lane
Maya Room Divider
$299.00
Diptyque
Bais Candle
$53.00
Assembly Label
WABI-SABI WELCOME
$49.99
Temple & Webster
Mona Curve Iron Planter
$119.00
Read More From En Route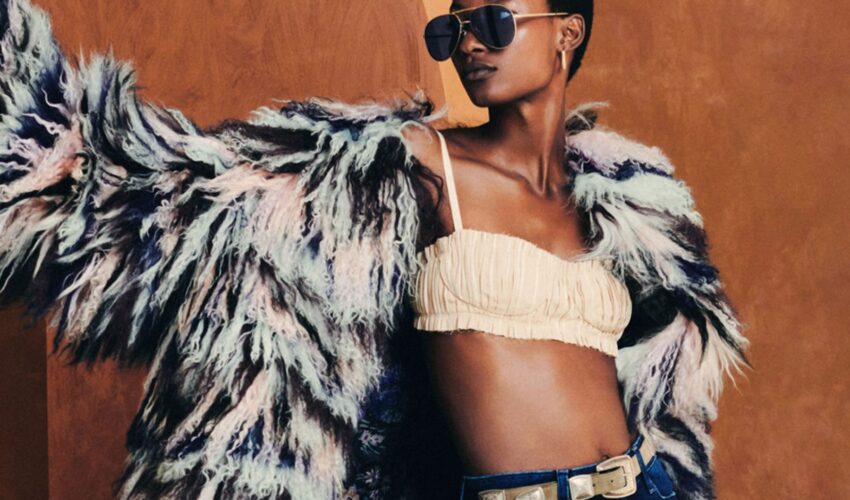 Beauty , Self , Style
06/23
come En-Route with us
Sign-up for our newsletter.
By clicking "submit", you agree to receive emails from En-Route and accept our privacy and cookie policy.