Style
From The Experts: How To Buy Lingerie Online
Everything from fit, to feel and how to take risks when it comes to your top drawer
02/20
Share this:
Filed under Shopping Guide
Written by Danielle Williams
In the spirit of love, sex, relationships and an impending Valentine's Day I wanted to take a moment to talk about lingerie. When was the last time we actually thought about it, better yet when was the last time we actually purchased any?
If you're anything like me, in today's modern world you can probably check out of an online purchase quicker than you can unclip and uncup that bra at the end of a very long day which got me thinking…have I ever even purchased underwear online? 
So to help me explore this untapped world of online lingerie shopping, I spoke with some of the industries best in a field full of underwire, lace and pearls to tell us exactly how we should be buying our lingerie online.
Firstly, I spoke with Lisa Hili who is the Founder & CEO of the expertly curated Porte À Vie; an online destination for designer lingerie and intimate accessories sourced from around the globe.
Lisa says we should first "Learn the basics and understand the terminology. You're not just buying a bra and a brief. There are a lot of different terms used to describe fit and style and understanding these help you make a more informed decision." 
Tip: Porte À Vie has a glossary of terminology here if you were curious. 
Secondly, Lisa also encourages shoppers to "Not be afraid to ask for help. While an online store may lack a physical shop assistant, it doesn't mean they're lacking human interaction. Shooting an email through or messaging via social media is the best way to get assistance; they're all pros at the other end so there's no such thing as a stupid question."
Porte À Vie
London Bra
Porte À Vie
Lindie Demi Cup Bra
Porte À Vie
High Waist brief
Porte À Vie
Lindie Suspenders
Porte À Vie
Pearl Brief
Porte À Vie
Pearl Bra
If you're still unsure about the lack of touch and feel when shopping for lingerie online, Jessica Lauppe-Guy, Bras N Things Senior Intimates Buying Manager adds "That it is super important to get the right size. At Bras N Things we have an online guide to help you measure yourself at home – a great starting point to calculating your size."
Aside from a great fit, Jessica also encourages giving thought to "Bra shapes that you currently wear and love the look of on your body. Then from there see if there is a shape similar to this online that you think would suit your body in the same way."
"Fabrics and quality are also super important when it comes to a bra looking and feeling great when you wear it, so it's important to find a brand that you trust."
Bras N Things
Soft Cup Bodysuit
Bras N Things
Underwire Slip
Bras N Things
Brazilian Knicker
Bras N Things
Suspenders
Bras N Things
Underwire Bra
Bras N Things
Bralette
Even though it's seemingly easier than ever before to add some fresh lace to your top drawer, I bet you're still questioning the real need for fancy lingerie right? Well, we got that covered too…
"Lingerie can be very empowering. Whether you prefer sexy, boyish, fetish or retro styles, or all of the above, it's a wonderful way to tap into your inner vixen. It's so personal and powerful and only you know you have it on. Unless you choose to reveal it to a special someone. There's a lot of feminine power in that." Says Lisa from Porte À Vie
Sarah Shotton the Creative Director at Agent Provocateur adds "Lingerie makes you feel good about yourself, it is a huge mood enhancer. It makes days less blue if you know you are wearing some bright and fun underwear underneath everyday clothes. Wearing good fitting lingerie makes everything else fit the body correctly."
Agent Provocateur
Full Brief
Agent Provocateur
Suspenders
Agent Provocateur
Underwire Bra
Agent Provocateur
Mules
Agent Provocateur
Underwire Bra
Agent Provocateur
Bodysuit
Aside from fit and fabrics, is there anything else we as women should be considering when it comes to lingerie?
Lisa and her team at Porte À Vie have noticed  …"Pearls get the girls…We started stocking Bracli from Spain about 12 months ago and it's now our number one selling brand. We had just 3 knicker styles to start with and we now have over 30, including pearl bodysuits, bras, harnesses, gloves and suspenders. We've found Australians have a real curiosity for the risqué and this type of lingerie is a safe place to start." 
Jessica from Bras N Things urges us to reconsider underwire… "Underwires are really making a comeback! We are noticing a trend of women opting for a non-padded underwire, rather than padded, pairing this with a high-waist brief."
And some parting wisdom from Sarah at Agent Provocateur "Consider buying a playsuit. Every female form is beautiful and everyone should celebrate their own by wearing the skimpiest lingerie possible! A playsuit looks amazing on every size and shape, paired with a pair of high heels this is all you need in the bedroom…"
Read More From En Route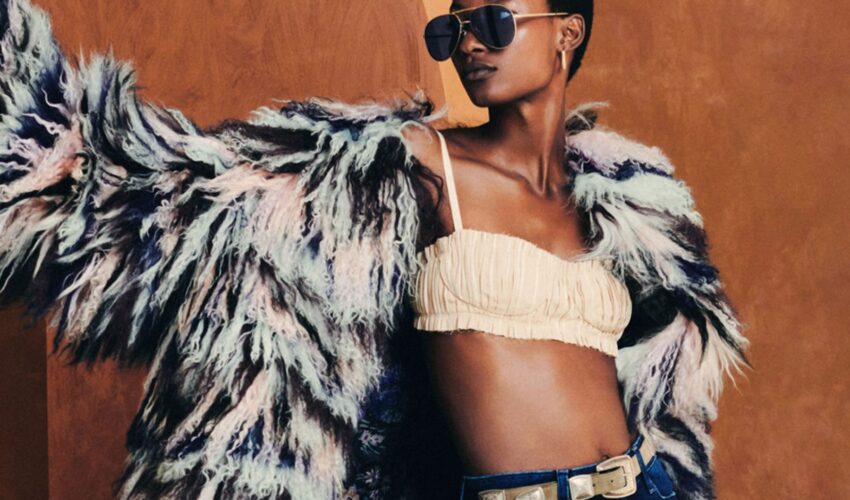 Beauty , Self , Style
06/23
come En-Route with us
Sign-up for our newsletter.
By clicking "submit", you agree to receive emails from En-Route and accept our privacy and cookie policy.