Culture
Getting To Know Your Rosé
And the rainbow of pinky hues
03/21
Share this:
Filed under Culture
Written by Jo Hombsch
We can all feel it in the air, the season is starting to change and with that usually comes the switch-up of our wine ordering.  There is something to be said for ordering a bigger, bolder and warming glass of red that just makes sense on a cool Autumn evening as does sipping on lighter-bodied crispier wine on a summers afternoon.
This being said there really are no rules when it comes to drinking Rosé. You do you. If you feel like a glass of rosé when you're all rugged up in your favourite coat, order one. Plus on a cold Autumn evening when we've all made the seasonal change to drinking at an underground dimly lit bar, it's sometimes the big hearty reds that send us into slumber. I know I quite often want a drink that is going to lift me up and Rosé is one that is going to keep things lively.
So now that we've all agreed that there are no rules when it comes to drinking our beloved rose-hued wine, we tapped into the expertise of Elizabeth (Liz) Kooij Head Winemaker at Atmata to give us the Rosé down on the rainbow pinky hues we all love.
Atmata is a wine label that has just popped up on the local scene, its means 'essence from nature' with a range that has been crafted using minimal intervention with grapes that have been sourced from the highest quality organic vineyards in Australia. The Amata Rosé is a dry style wine, and whilst enjoying a glass you'll find each sip bursting with vibrant fruit flavours of watermelon and grapefruit, finishing with a touch of fresh acidity.
Why Is It Pink? 
I am sure most of us already kind of know the answer to this one. It's the skin of the grapes obviously! But how?
Let's break this one down and keep this real simple.  It all comes down to the winemaking techniques and how much time the grape juice has been in contact with the grape skins. If the skins are left in, you'll have red wine. If they're taken out, you'll have white wine. The reason why Rosé isn't red is due to the reduced "Length of time the winemaker leaves the grape juice on its skins resulting in a shade of pink" tells Liz. 
When it comes to Atmata Rosé, you'll find that the wine is a gorgeous salmon colour, and to achieve this Liz tells us the "Grapes have been de-stemmed and gently pressed to obtain the high-quality juice at low pressure, reducing the extraction of colour and producing that gorgeous rosy hue".
The Rainbow Of Pretty Pink Hues
When it comes to judging the flavour profiles of the pinky hued bottles, Liz mentions that "Generally lighter pink rosés are crisper and bright whereas darker pink rosé may have more fruit and a fuller body". With a large emphasis on the word "generally' however, because this rule is not without its exceptions.
There is certainly some truth behind this, "The colour of pink can give you some clues on flavour", so if you're taking a stab in the dark or if you're attempting to walk into a bottle shop and act like you know a thing or two about wine its a great rule of thumb to follow.
Rosé Is Ready To Drink Right Now 
When it comes to drinking your recently purchased bottle of Rosé, rather than popping it in your cellar it's best to drink right now, due to the "Crisp acidity and freshness of Rosé wines" Liz tells us.
So what if your favourite bottle is room temperature? "Rosé is best served cold", for those with a wine fridge at home, it's best served in a medium-sized glass "Around 8 -10C to allow for the flavour profile to shine through," adds Liz. If you're without a wine fridge, stick it in your everyday fridge and pull it out 20 minutes before dinner or for those with last-minute vino plans, put it in the freezer for 30 minutes (we've all been there).
It's A Match Made In Food Heaven
Not only does Rosé taste pretty damn good by itself, but it is also an incredibly versatile wine that can pair with almost everything. It's one of the only wines that pairs with your eggs in the morning, quite obviously with light summery meals like salads and seafood through to a tomato-based pizza. Then it really shines through and shows off its versatility by complementing your BBQ and a hamburger.
Read More From En Route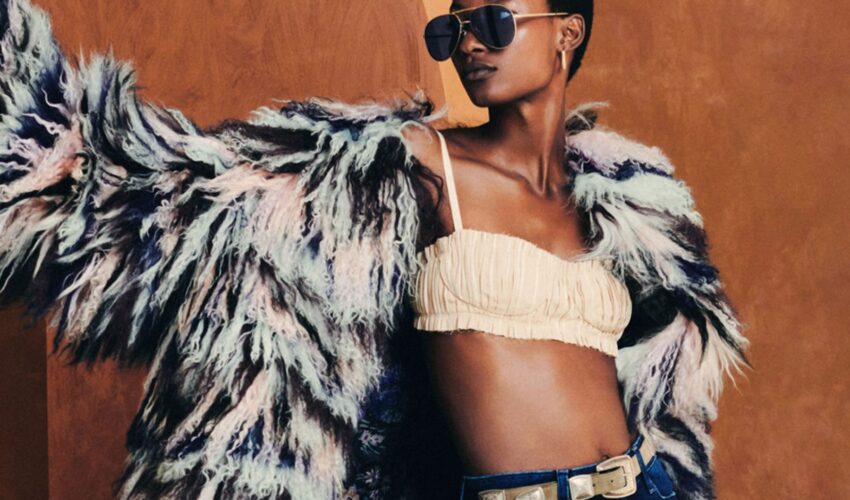 Beauty , Self , Style
06/23
come En-Route with us
Sign-up for our newsletter.
By clicking "submit", you agree to receive emails from En-Route and accept our privacy and cookie policy.