Culture
How To Cook Octopus Like A Chef
It's much easier than you think
05/22
Share this:
Filed under Culture
Written by Jo Hombsch
"I grew up eating Birds Eye fish finger sandwiches, butter, tomato ketchup on standard white bread, so a fish finger sandwich brings back fond childhood memories." Pip Pratt Executive Chef for Liquid & Larder hospitality group, aka some of your favourite Sydney restaurants – Bistecca, The Gidley and the newly polished The Rover tells En-Route.
 The curried fish finger roll with a side of spicy papadum is just one of the new dishes on The Rover's New England-inspired and seafood-driven menu. A menu that takes inspiration from the Indian influences and spices of his childhood growing up in the United Kingdom. Just as the interior has been elevated, the menu has too. "We wanted to take a fresh approach to this classic and add some sophistication to it. The Indian curry spices and yoghurt pickle mimic late night dinners with a group of friends down at the local curry house that is almost an English tradition after an evening at the pub" Pratt on the curried fish finger roll. 
Along with oysters, you'll still find the comforting sausage roll on the menu. "The lamb sausage roll is also another fave that has been kept but upgraded as it now comes with a new smoked beetroot ketchup – very simple but glorious to eat with beer."
As for new crowd favourites, Pratt tells En-Route, "The deep-fried oysters with mussel tartar sauce have been a solid winner at The Rover to date, crunchy, salty, creamy with a big umami hit of the cooked oyster, closely followed by the octopus".
We wanted to take a fresh approach to this classic and add some sophistication to it
You're cooking at home. What are 3 key ingredients always on hand?
"At home I always have garlic in different ways – pickled, confit and fresh. They always add a level of flavour to dishes. Numerous roasted nuts and seeds to add texture to home dishes. And really really basic pasta for the kids."
Kitchen tools you can't live without.
"Sharp knives, a good speed peeler and a decent blender."
Must have condiments that are always stocked in your fridge?
"Good quality mustard, kimchi, and bonito flakes."
Where are you eating on your days off?
"Given I have three young kids, there isn't often time to head out. However, if it's a real special occasion I'll head to Lumi for a real treat. I may also be biased but I love The Gidley or Bistecca for a date night!"
Go-to late-night snack or guilty pleasure snack?
"Cold hotdogs dipped in mustard and a handful of olives."
If you're anything like me, the octopus is a go-to dish I order whenever dining out, however, it's way too daunting and overly excessive to make at home. I recently found out that it isn't as intimidating as it seems. Once you get past the fact that an octopus in fact has a beak and all those legs it's quite easy to prepare at home. 
With the help of Pratt's tips follow his octopus with salsa verde recipe and impress your guest's next dinner party. 
Pip Pratt's Octopus Tips
Buy it from a reputable seller, look for firm tentacles that smell pleasantly of the sea.
Most octopus come clean ready to go, but if not, you will need to cut out the bottom "beak" from the underside in the middle of the tentacles and any dirty sections from inside the head so you have clean tentacles and a hollow head.
Cook the octopus as slow as possible. We sous vide ours over 8 hours but very low simmer for a couple of hours will provide great results too.
Boiling too fast, or for not long enough. If you are not sure whether it is cooked, just eat a little bit and see if it is at the texture that you are looking for.
The poaching allows you to ensure even cooking every time and keeps the octopus from drying out, whereas the grill is a fast way of cooking it with added extra grill flavour and texture. We combine both cooking methods to get the best results for our octopus dish.
THE ROVER OCTOPUS WITH SALSA VERDE
Day One Ingredients
1kg of octopus
20g table salt
1 tablespoon fennel seeds
2 star anise – lightly toast to bring out the flavour 300ml white wine
200ml vermouth – bung on top and reduce to 350ml 1 onion,
4 garlic
1 fennel
2 bay leaves
1 tbsp peppercorns
Parsley /dill stalks
Sprig of thyme
Day Two Ingredients
5 shallots finely sliced 4 garlic finely sliced
1 fennel, finely sliced Sprig of thyme
Salt
Day One Method
Add 20g table salt to 1kg of octopus and leave for 1 hour, wash off in cold water
In a large pot, toast the fennel seeds and star anise, then add the white wine and vermouth and reduce to 350ml
Then add the remaining ingredients including the vegetables and herbs and cook for 15 minutes.
Pour the stock through a sieve to remove the bits. Then chill in a tray in the fridge for approx an hour
Bag up the stock with the octopus and cook at 70 degrees for 8 hours (overnight) or simmer very very slowly for about 2/3 hours till tender but not mushy
Day Two Method
Drain the octopus, and reserve the liquid. Sweat off the shallot, garlic, fennel and thyme in a pot with no colour for approximately 10 mins
Deglaze with 100ml white wine/100ml vermouth
Reduce till pretty much all liquid has evaporated
Add the octopus juice and reduce further with a tsp of fennel seeds. When reduced to desired flavour, add in the tops of two fennel wrapped up in string so they can be fished out again and let
Read More From En Route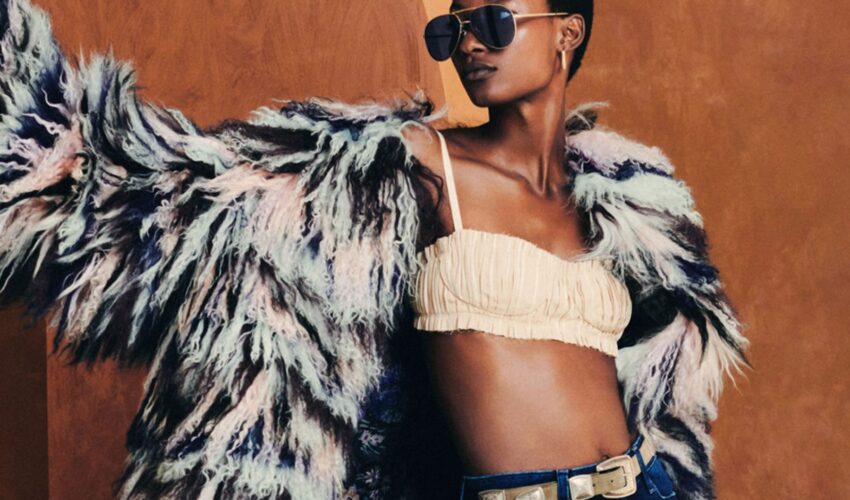 Beauty , Self , Style
06/23
come En-Route with us
Sign-up for our newsletter.
By clicking "submit", you agree to receive emails from En-Route and accept our privacy and cookie policy.