Style
How To Style Your Most Forgotten Piece Of Furniture
Design is in the details
07/20
Share this:
Filed under Home
Written by Danielle Williams
Most of us seem to share an inherent need to prioritise the functionality of our coffee table over it being a well-styled centrepiece— even though the humble coffee table is most often the heart of your living space.
Being front and centre you'd think it would be our primary focus when it comes to styling 'moments' around the home, but this forgotten piece of furniture deserves more than your coffee mugs and the occasional foot.
See 5 ways to lift your coffee table styling game below. 
DON'T BE AFRAID TO COVER THE ENTIRE TOP
Pick the best of your book and magazine collection, aligning them side-by-side over the entire top in various stacked heights and you've got yourself a living art piece.
Be sure to include those you've collected over the years, ones you read last week even those vintage market finds you forgot you had as these all add personality.
Stick to one colour palette across different textures for extra finesse. 
WWSCD (What would Steve Cordoney do?)
If in doubt about how to style, ask yourself one simple question: What would Steve Cordoney do?
Well, we've done just that and the answer is: Stack It Up. Steve is the master of styled 'moments' around the house and while this may not be a traditional 'coffee table' example, it's still a table in the centre of the room, so we're counting it.
Running with the continuing them of book stacks, create a focal point in the centre of your table by selecting something with height; a cylinder flower vase will always do the trick. 
From there, stack your books in varying heights, displayed evenly across the top, weighting the outside of the table across four anchor points.
Finish it off by adding smaller, antique style accessories that you've collected over the years. This adds a little more soul to your table and is a great conversation starter for your next dinner party. 
START BOLD, FINISH SOFT
There is a real attraction to sourcing angular styled coffee tables that are an art piece in their own right. Take a page from Dina Broadhurst's black book of style and source a grand marble or stone table, to begin with. 
Such a bold starting point requires minimal efforts on top. Work with a handful of book stacks that weight the edges of your table, then add smaller dainty style pieces to soften the overall feel with tiny vanes and a single flower stem — a candle will also never disappoint.
LESS CAN SOMETIMES BE MORE 
Keeping things pared back is also an option with this 'less is more approach' by Camille Charriere. There is an innate calmness in using glass coffee tables — they allow you to create a decorative moment in the centre of your living space while also allowing you to 'see-through' the space making it feel open and spacious. 
Opt for a single cluster of personal items weighted to on the end of your coffee table. Ensure all items are of varying heights but share a similar family of colour or textures. 
INTRODUCE NON-PERMANENT COLOUR 
Do you change your interior tastes like the weather changes temperature? Start by sourcing yourself a hero piece with a sculptural feel to it and centre this on your table.
Rotate its contents using colour pops of fresh fruit or dried flowers and you'll have yourself a rotating centrepiece like Monikh Dale. 
Read More From En Route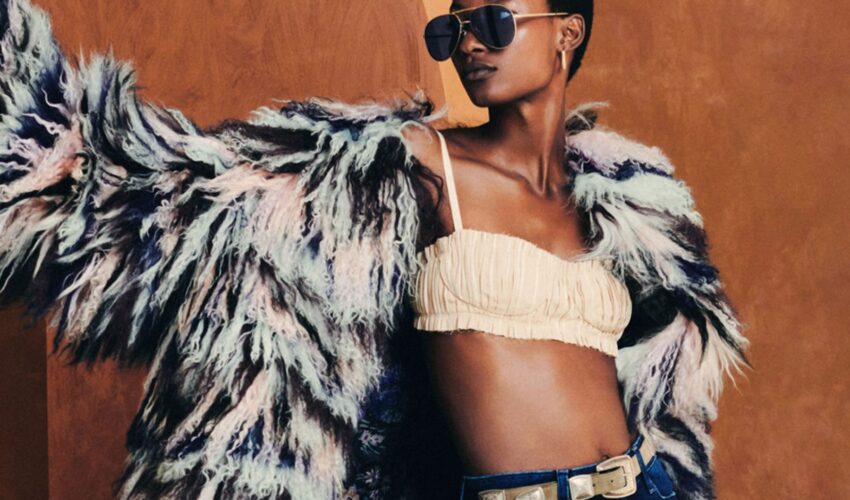 Beauty , Self , Style
06/23
come En-Route with us
Sign-up for our newsletter.
By clicking "submit", you agree to receive emails from En-Route and accept our privacy and cookie policy.