Culture
How To Up Your Red Wine Game
Impress your dinner party guests with these red wine tips
06/20
Share this:
Filed under Culture
Written by Jo Hombsch
Image Credit: Good Paired Days 
Most of us would raise our hand when asked if we enjoyed a glass (or a bottle) of red wine in winter. The idea of getting cozy by a fire in a warm, dimly lit restaurant with friends or an intimate dinner party at home would appeal to most of us.
However, when it comes to drinking wine whatever table you're sitting at, it wouldn't hurt to know a drop or two more about how best to drink it. 
Drinking wine is supposed to be fun, so let's not get too serious about it — and when looking for the right person to speak to, it happens I knew just the guy. Meet Banjo Harris Plane, the Good Paired Days in-house Sommelier and a guy who knows a thing or two about wine.
First up I asked Banjo a question that I love asking all sommelier's, what is the most memorable wine you've enjoyed?  We're talking reds, so for Banjo he loves drinking a Pinot Noir, it's the "Amazing aromatics that you get from it, as well as the soft, silky tannins that just glide across your tongue."
But to get specific, Banjo recently enjoyed a "Magical a Pinot Noir/Gamay blend from Burgundy – the 2016 Liger-Belair 'Deux Terres' –  it was just "Superb!!!"
But aside from Banjo's favourites, let's get down to business and find out how we can improve our red wine, dinner table chat.
Let's talk temperature
Banjo tells me "Red wine is best between 16 – 20 degrees."
If you're dining out at a restaurant the sommelier will be serving your wine at optimum temperature but if you're at home is anyone really checking? When at home "Keep the wine under the stairs and it's good to go. If you have it in a wine fridge, let it sit for 20 or minutes before drinking. If it's too cold, decant it to warm it up a little."
Up your wine glass game
When it comes to red wine glasses, use "The biggest one you've got! Those nice bulb glasses are great for Pinot Noir, Nebbiolo etc, but honestly, if you have a large glass that allows you to really put your nose into it, you'll be winning."
If you have it in a wine fridge, let it sit for 20 or minutes before drinking. If it's too cold, decant it to warm it up a little.
Decanters, why do I need one? 
Our decanters aren't just for making our bar carts look fancy. But why really use one?
Banjo tells me the short answer is, "It makes the wine taste and smell better. The long answer is really quite a simple one too. A wine is trapped in a bottle for sometimes years on end. It really just wants to stretch its legs and show you what it's got."
Think about those bottles you've been cellaring for a special occasion, when "Pouring the wine into a decanter it introduces oxygen into the wine, as well as warming it slightly. This loosens aroma molecules that have been bound up overtime in the decanter. Aim to decanter the wine for 1 hour plus, until the wine softens and relaxes releasing all of its goodness."
What if I don't quite finish A bottle of red?
Sometimes a glass or two of an evening is all you want.
Banjo tells me that keeping the bottle "Ideally for 48 hours tops is best. However, if you open a bottle, pour yourself a glass, jam the cork back in and put the bottle in the fridge, it should last up to 5 days. The constant temperature helps the wine stabilise."
What's THE DIFFERENCE BETWEEN CHEAP and expensive bottleS?
We've all walked into a bottle shop and spent time wondering what is the difference between those $10 bottles on one aisle and the $50 bottle on the next. 
During winemaking, there are some processes that can cost a lot, such as "Harvesting the grapes very gently by hand, crushing using manual methods as opposed to machines and long periods of ageing in oak…the list goes on."
Despite this, Banjo assures me that the Good Paired Days mentality believes that "Great value wine can be found at all price points."
"Often, a lot of the $$ in wine is marketing, but the care and time taken do equal more expensive juice. I know which one I'd rather drink…"
Good Paired Days Winter Warmers Box.
Good Paired Day's has just released a Winter Warmers Box, which includes warming reds to enjoy this season. The wines are accompanied with wine tasting notes and recipe cards, to help you pair the perfect meal to your wine. 
Within the box, you'll find an aged Merlot from Pemberton, a Shiraz/Pinot Noir blend from Franklin River and a Nero d'Avola from the Fleurieu Peninsula.
Read More From En Route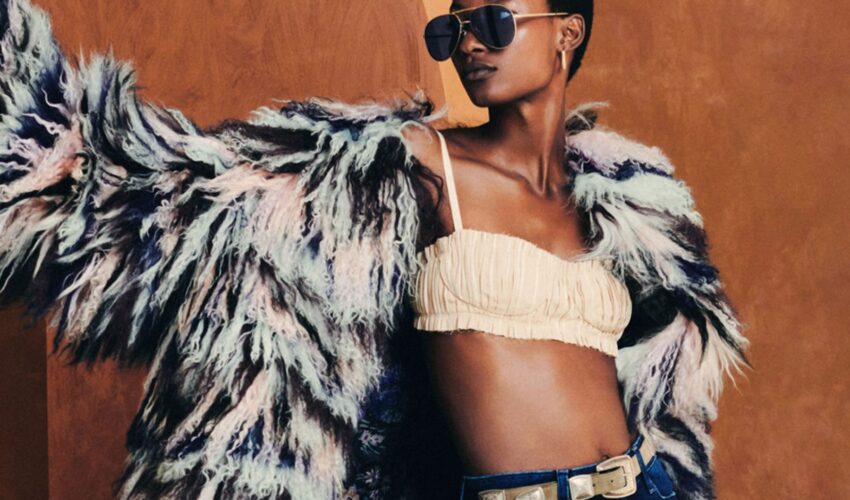 Beauty , Self , Style
06/23
come En-Route with us
Sign-up for our newsletter.
By clicking "submit", you agree to receive emails from En-Route and accept our privacy and cookie policy.