People
Inside This Melbourne Celebrity Stylist & Designer's Couture Closet
& her shoe obsession turned namesake label
07/22
Share this:
Filed under En-Route To
Written by Vira Anekboonyapirom
Entrepreneur, Designer and Celebrity Stylist Lana Wilkinson's collections for her namesake label, Lana Wilkson, appear somewhat like a rainbow much like her personality – each design is bright, bold and fun. Walking through her chic Melbourne home, we weren't surprised to find pops of pinks and statement objects dotted amongst neutral furniture.
As a stylist amongst Aussie stars and media personalities like Natalie Basingthwaite, Bec Judd, and Megan Gale we knew full well her wardrobe would be one we'd envy of her two daughters – imagine dress-ups inside a wardrobe of Balenciaga, Alex Perry and Bottega Venetta amongst vintage jewellery finds. Join us as we talk to Lana about her entrepreneurial hurdles and her best fashion advice from fellow Celebrity Stylist, Rachel Zoe.
Accessories are everything, they are more important than the clothes
How did you get into Celebrity Styling? 
I originally started in corporate marketing and was able to work with diverse and interesting teams of people. I was always interested in fashion but only made the leap when a friend of mine required styling for a reality TV show. After this, I quietly worked behind the scenes for many years (pre-social media), building my portfolio and the network around me. I worked tirelessly on the weekends and after I had finished the day at my corporate role. Obviously, this kind of work was not sustainable, so I had to quit my day job to commit to styling full time, and I've never looked back since!
Where does your style inspiration come from?
I take the most inspiration from old tv, movies and popular culture. I love to sit and rewatch the shows that used to be obsessed with as a teenager, looking for trends and colour pairings that I can translate for a modern market.
The biggest hurdle you had to overcome when starting your own label?
The most challenging part of this experience has been venturing into manufacturing and learning about a whole new world. I had been involved in the fashion industry for a long time and thought I knew how most things worked; however manufacturing gave me a whole new set of rules and processes to learn. 
Proudest entrepreneurial moment?
The launch of my shoe brand in October 2019. I was just so excited that people were loving the styles that I had worked on for two years to make a reality. We were selling 2 pairs of shoes a minute that night so I knew that my hard work had paid off.
Best piece of fashion advice you've received and from who?
"Accessories are everything, they are more important than the clothes"- Celebrity Stylist and Designer Rachel Zoe when I was styling her for a series of events for Chadstone as part of their Summer Campaign in 2015.
One beauty item you always have in your handbag? Lipstick
Your drink of choice?  Margarita for night, coffee for the day.
Deathrow meal?  Fish and chips
The most sentimental item you own? My engagement rings and wedding bands from Liam & my pear shaped diamond ring from Liam my daughters Ava and Elle
Your favourite fashion accessory?  Shoes!
Read More From En Route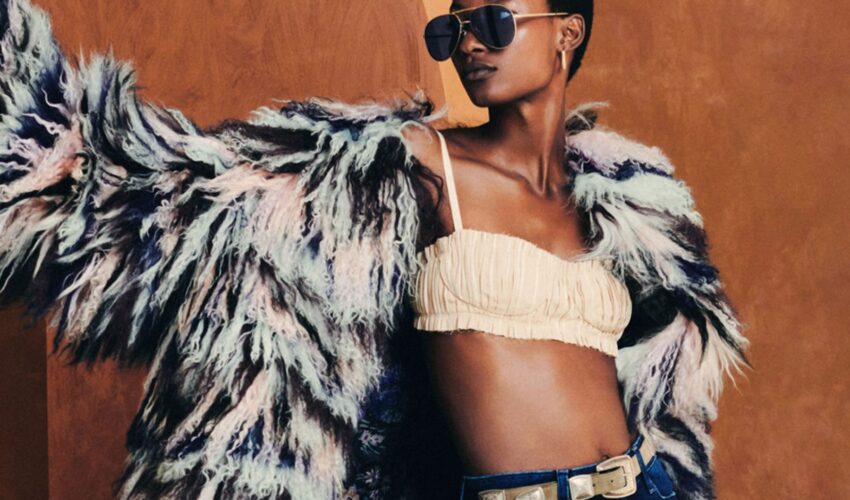 Beauty , Self , Style
06/23
come En-Route with us
Sign-up for our newsletter.
By clicking "submit", you agree to receive emails from En-Route and accept our privacy and cookie policy.