Beauty
Is No-Poo Really Better For You?
Tried it, didn't like it.
08/20
Share this:
Filed under Beauty
Written by Vira Anekboonyapirom
As I was laying on the couch one evening brushing my fingers through my BF's hair, confused, I asked, didn't you just take a shower? "Yes," he said. Then why does your hair feel so greasy?
His response, I don't use shampoo. 
Perplexed with our conversation of his 'no-poo' ways, I took a Google dive on the matter which led me on a path into debunking the myth that is, "Is no-poo is really better for you?"
WHAT IS THE NO-POO TREND?
Put simply, not shampooing your hair. But, why on earth would anyone want to do this?
There is a widely held belief among a society that shampooing your hair can strip away the natural oils produced by your scalp, leaving your strands dry and brittle.
On the flip side, others believe that by over-washing your scalp/hair, the production of scalp oils increase, and by not washing your hair, this leads to the production of scalp oils decreasing.
Of course, I tried it, and I didn't like it one bit. So I had to turn to the experts to get their thoughts. 
It's bad!
What are your thoughts on not shampooing your hair at all?
Anabel Kingsley, Brand President and Trichologist at Philip Kingsley opens our conversation quite simply, "It's bad!" 
"Your scalp is skin—it is a living tissue that produces oil, sweats and sheds skin cells…bacteria begins to break down oils and sweat when they're left on your skin, and this produces a distinctive musky smell."
Anabel continues with "Not cleansing your scalp can trigger flaking, itching, irritation and inflammation, which in turn can lead to hair loss."
If this is really the case, then why do people think that shampoo is bad for the hair?
"Every head of hair and its health is completely different just as everyone's skin is different," tells Julianne Mcguigan, Hairstylist and Educator at Oribe. "There is a very good reason that hair care ranges include several different types of cleansers for different hair types.
Badly prescribed hair care can be a reason people believe shampoo is bad."
Just like skincare, you need to choose a shampoo and conditioner that suits your hair type and its needs.
This is the most non-sensical myth out there
Does our hair naturally clean itself if we stop shampooing it?
"Unfortunately, not! This is the most non-sensical myth out there. No external part of you is self-cleansing," explains Anabel Kingsley. 
This question comes about based on one of the no-poo theories being that your hair starts to regulate the production of scalp oils.
Melissa Chaplin, Technical & Product Specialist at Evo says that "Scalp oils are not a bad thing and washing your hair more frequently will not increase the production… If you go "no-poo" and your scalp gets itchy and red, that is your body telling you to give it a wash!"
We all know and hear about how supermarket shampoo is terrible for our hair, but why exactly?
Rory Calasse, Aveda Educator at Element Paddington Aveda confirms that "Supermarket hair products tend to be mass-produced at high volumes at low costs. They tend to be filled with synthetic ingredients that can make the hair look and feel great but the real condition can be sacrificed. Ingredients like silicone coat the strand of hair not allowing your hair to, in a way, breathe.
Carefully reading the label on natural products is essential as claiming to be natural isn't a guarantee that it's 100% natural."
NOTE: On the left here, is the silicon build up in my own hair from using cheap supermarket shampoo!
If you've been using cheap supermarket shampoo as I have, your hair probably needs a detox as well.
Is there a way for us to tell if we have silicon build-up/product build-up in our hair at home?
"When heat styling your hair if you have a large amount of steam filling up your bathroom that's a pretty good indicator.
Hair that feels super slinky and looks shiny but mats up when wet, shows that your hair is not only unhealthy but could possibly have a silicone build-up" explains Rory Calasse, from Aveda.
"If you wet the hair, scrape the hair shaft with your nail and white residue comes off, you can be sure it's time for a cleanse!" tells Melissa Chaplin, at Evo.
"There is a way to do this by a professional scraping a blade along the surface area of a taught section of hair. Product build-up will collect on the blade usually as a residue like substance. But do not try this at home, my friends! One wrong angle and you will cut off your hair!" says Julianne Mcguigan, from Oribe.
Is there such a thing as a hair detox? If so, what would be the best way of going about this?
"Yes! There are many ways you can give your hair a detox," tells Anabel Kingsley, from Philip Kingsley. Anabel recommends using Philip Kingsley Elasticizer as a pre-shampoo conditioning treatment for improving hair elasticity, reducing breakage and adding bounce. Making special mention that "Shampooing frequently is also a MUST!"
If you have an itchy or flakey scalp, Anabel also highly recommends the Philip Kingsley Flaky/Itchy Scalp Shampoo "Which is 99% effective in clearing an itchy or flaking scalp. It contains Piroctone Olamine, which specifically targets the Malassezia yeasts that cause dandruff. An added bonuses, it smells of fresh green apples, and does not strip or tangle hair."
As much as we need a break, sometimes so does your hair!
Melissa recommends cleansing with Evo's normal persons shampoo "As this is a deep cleansing shampoo specifically designed to remove the product from the hair. For a deeper cleanse, leave the hair under a warm towel to intensify the cleanse. Always finish with a nourishing conditioner that has a low pH to help seal the cuticle and leave the hair shiny."
"Hair and scalp detoxes are wonderful as they revive the natural texture of the hair after prolonged use of styling products, heat styling and environmental pollutants," Julianne from Oribe continues.
Her favourite is also The Cleanse Clarifying Shampoo which is great for all hair types. Whilst an "Old fashioned detoxifier" is to use Apple Cider Vinegar as it's great to break down silicone build up on the surface of your hair.
Apply it as a wash all over your hair, soak it in for 5-10 minutes and then rinse and condition. 
"At home, I recommend pairing a hair detox with a day that you do minimal styling to your hair or just use a leave-in treatment or conditioner and allow your hair to air dry. As much as we need a break sometimes so does your hair," tells Rory from Aveda.
His recommended products are the Rosemary Mint Purifying Shampoo and the Pramasana Purifying Scalp Shampoo. 
DID YOU KNOW?
Anabel goes on to tell us that our "Scalp contains apocrine sweat glands, which produce a protein-rich sweat that is prone to developing a particularly pungent odour. Apocrine glands are the same glands found in your underarms and pubic region." 
I think it's safe to say that the no-poo trend is an absolute myth. It's time to invest in some good quality shampoo and get lathering ladies and gents!
Shop the recommended products below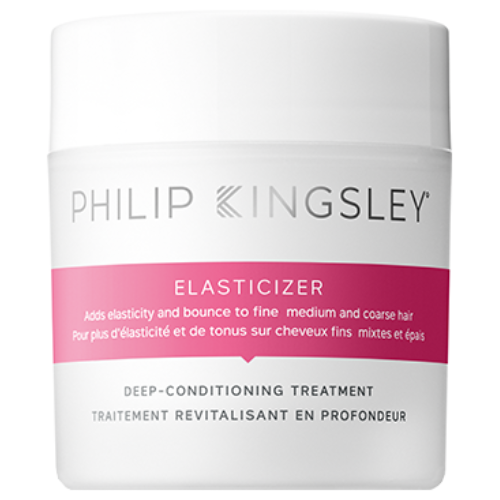 philip kingsley
Elasticizer
$72.75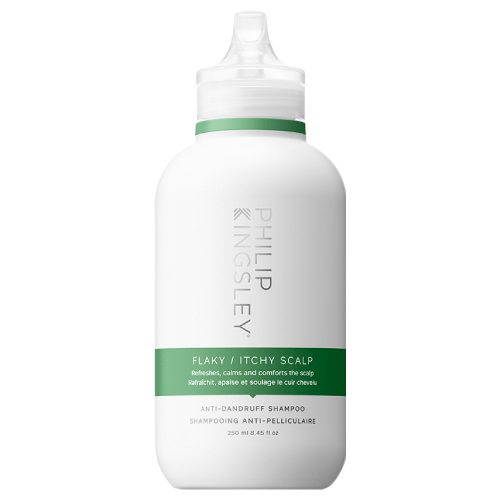 philip kingsley
Flaky Itchy Scalp Shampoo
$54.00
oribe
the cleanse clarifying shampoo
$66.00
evo
normal persons daily shampoo
$34.00
evo
normal persons daily conditinoer
$34.00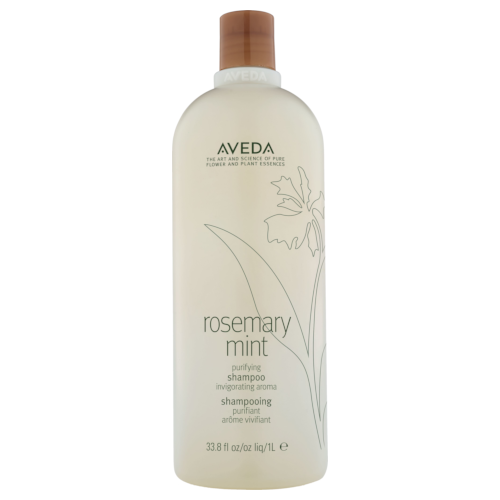 aveda
rosemary mint purifying shampoo
$82.00
aveda
pramasana™ purifying scalp cleanser
$52.00
Read More From En Route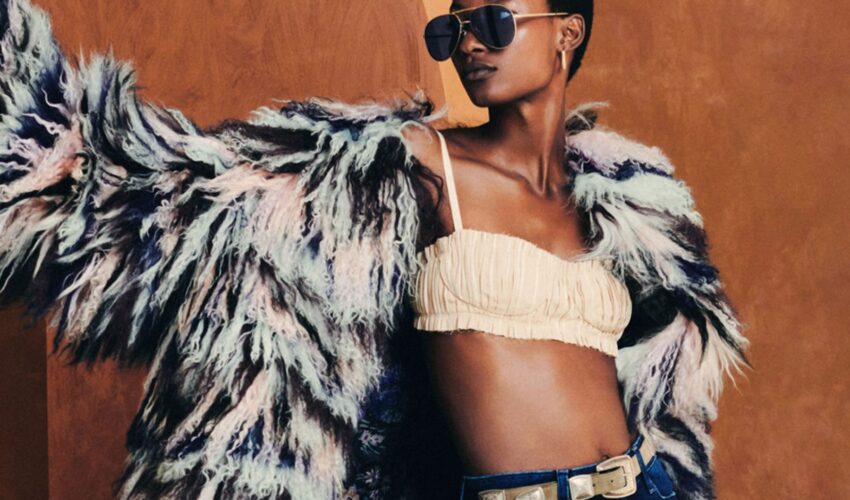 Beauty , Self , Style
06/23
come En-Route with us
Sign-up for our newsletter.
By clicking "submit", you agree to receive emails from En-Route and accept our privacy and cookie policy.