Beauty
Is This Mini Bear Your New BFF?
Be careful, she's tougher than you think
09/20
Share this:
Filed under Beauty
Written by Vira Anekboonyapirom
By now, you've probably said bye-bye to your old facialist and hello to a myriad of at-home products… I know I have. There are so many amazing products out there to which I have tried many, but nothing seems as hard-working as this little beauty.
Enter: Foreo Bear Mini
When I laid eyes on the new Foreo Bear Mini the first thing that came out of my mouth was "Cuuuuuute!" My partner had a few questions as to what and where you use the device. Wasting no time, I washed my face, applied SERUM SERUM SERUM and gave my face a workout, here are my thoughts. 
WHAT IS IT?
The Foreo Bear Mini's latest release following the original Bear is a smart microcurrent toning device, just smaller cuter!
There's something about miniature things that seem to make me gush with joy. This anti-aging device tightens, contours and firms your skin and is built with an anti-shock system that scans and measures your skin's resistance to electricity. 
HOW DOES IT WORK?
The Bear Mini works by combining microcurrents with FOREO'S signature T-Sonic™ pulsation to firm the skin for a young and contoured complexion. These microcurrents work by emitting low voltages of electrical currents through the two spheres that channel the currents on a cellular level to help tone, refine and contour.
T-Sonic™ pulsations also known as transdermal pulsations "Generate subtle oscillations (that) travel through the outer layers of skin," explains Eleanor Castellani, at FOREO.
The pulsations "Gently massage the face to boost the skin's radiance, while increasing the absorption of creams, serums and essences."
But wait there's more… FOREO's signature T-Sonic™ pulsations also help to:
Relax facial muscle tension points 
Smooth appearance of fine lines and wrinkles
Improve blood flow
Reduce puffiness
Reduce dark circles 
HOW DO YOU USE IT?
As with everything new, it can take a couple of goes before you get it right, but the Bear Mini is so easy to use. If you haven't already got your hands on FOREO's products, all you have to do is download the app and pair your Bear Mini then your good to go.
The device comes readily charged with a sample of their specially formulated serum that "Safely transfers the microcurrents from the device to the skin, ensuring optimal conductivity and results," explains Eleanor. 
Step 1: Pair your Bear Mini
Step 2: Follow the prompts to the "Contour Cardio" treatment that is pre-programmed to the Bear Mini. 
Step 3: Adjust the microcurrent to 5 (intensity 1) if you're a beginner and go!
I learnt the hard way and had my BEAR Mini dialled up at the maximum intensity (15 microcurrents) and boy oh boy, did my top lip get a rude awakening!
When they say electrical current they meant it.
I felt a strong jolt and tingle so I turned it down to intensity 1 (5 microcurrents) and the tingling sensation was still there just not as aggressive. It is totally normal to feel a tingling when following the 2-minute workout when I found myself rolling up along my cheekbones I couldn't feel a thing at all. 
I did have a LOT of serum on my face as if I was going in for an ultrasound, this was likely the reason I felt such a strong jolt as you only need 1-2 pumps of the serum while making sure you massage it in before you start the workout. 
For safe and effective treatments the device must always be used with a conductive serum
DO YOU HAVE TO USE FOREO'S SERUM?
"For safe and effective treatments the device must always be used with a conductive serum, never use BEAR without a conductive serum," urges Eleanor at FOREO.
YES, you have to use a serum when using the BEAR Mini!  FOREO's Serum Serum Serum is specially formulated to "Effectively and safely transfer the microcurrents from the device to the skin, ensuring optimal conductivity and results while giving skin a boost of youthful radiance."
NO, you don't have to use FOREO'S Serum Serum Serum, if you don't, you must use a water-based serum and not oil based as oil-based serums are not conductive. It is highly recommended to use FOREO's Serum Serum Serum for best results. 
The Benefits Of Using Foreo's Serum Serum Serum:
Squalane is naturally antioxidant-rich, which helps to preserve the skin's youthful radiance
Fights free radicals
Hyaluronic acid locks in moisture for hydrated, softer and smoother skin
Micro-capsules are infused with squalane ensuring maximum penetration, reducing the appearance of fine lines and wrinkles and helps balance oil production
Dermatologically tested and suitable for all skin types
CAN YOU USE OTHER FOREO TREATMENTS WITH THE BEAR MINI?
There is currently only one treatment that is pre-programmed with the BEAR Mini, "Contour Cardio", but if you've used the original BEAR, and know the "Total Facial Knockout" treatment, then you can manually set your BEAR Mini and follow that workout.
If you don't have the original BEAR like me, a few Google searches and I found myself on YouTube following the "Total Facial Knockout" treatment.
SHOP THE EDIT
FOREO
Bear Mini
$299.00
FOREO
Bear
$395.00
FOREO
Serum Serum Serum
$89.00
Read More From En Route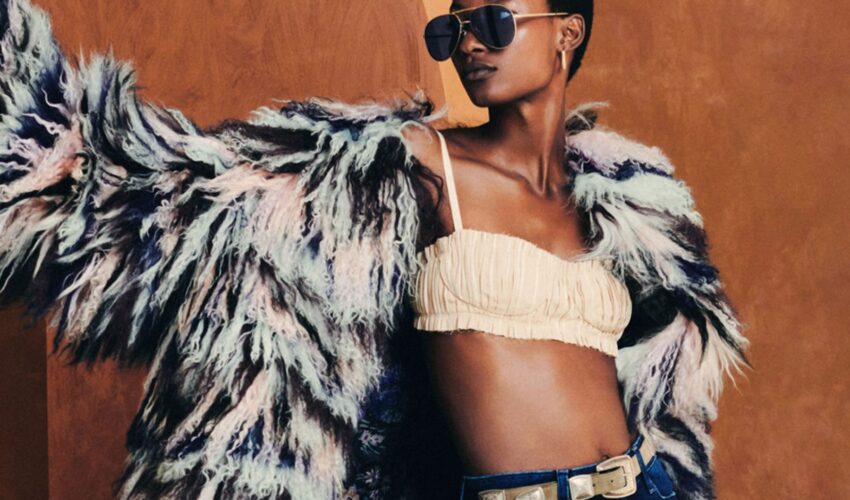 Beauty , Self , Style
06/23
come En-Route with us
Sign-up for our newsletter.
By clicking "submit", you agree to receive emails from En-Route and accept our privacy and cookie policy.