Beauty
Laminated Brows: An Investigation
We're brow deep uncovering what's next in the brow game
02/20
Share this:
Filed under Beauty
Written by Vira Anekboonyapirom
My eyebrows resemble an early pubescent boy's top lip: thin, straggly, unkempt and in no way sexy. To be fair, I've had them for over 30 years and they've weathered 3 rounds of tattooing, a misguided shaving attempt and a handful overzealous plucks. 
Which, overtime left me with no choice but to draw them back on. So you can imagine when micro-blading became a thing, these non-existent babies jumped for joy because that meant one less daily step in my routine right?!
Flash forward to today, just 8 weeks after tattooing my eyebrows again and I'm ready to embark on the next brow treatment taking the beauty world and our purse strings by storm. Ding, ding, round 5 for these puppies. 
Enter: Laminated Brows.
Originating from Europe, this technique was quickly adopted by Australia's beauty-savvy queens. But don't let the word 'laminate' fool you; we encourage you to think sexy, big and bushy, not that trend from the 80s – we're talking Cara Delevinge's iconic, I-hardly-even-tried brushed brows.
What's that we hear you say? You don't think this will work on your untamable brows? 
Think again, because we're brow deep in our investigation and to help us get the low down, we chat with brow pro Montana Ferris, Owner and Therapist at Parlour Dala.
What exactly are Laminated Brows?
Brow Lamination aka Brow Lift is a process of straightening the brow hairs to keep them tamed in your desired shape. It's that "brushed up" look. 
It's perfect for those who have hairs that grow in an irregular direction, have gaps or who simply want a fuller, brushed up look.  The treatment solves your messy brow issues and magically creates hair that you thought you didn't have.
It creates naturally voluminous brows lasting up to 5+ weeks
What products do you use to Laminate Brows?
I use professional-grade and dermatologically tested products that can ONLY be purchased by a certified Brow Lamination Artist. Not like over-the-counter products in the Australian market.
The brand I use has been manufacturing products for 25 years in Spain and the US and I support a company that puts in lots of research and time into creating safe products.
What do you need to do before the treatment?
Nothing!  Come naturally as you are, brows untrimmed, unwaxed and no makeup.  
How do Laminated Brows work?
Brow laminating involves a three-step process including an argan oil treatment at the end to ensure brow hairs are healthy.
The initial step tames and allows the hairs to be manageable and brushed into your desired shape. Following this, is a neutraliser formula securing the hairs into their new shape.
A major part of the Parlour Dala service is the addition of a customised brow tint for extra fabulousness and a complimentary trim and wax if needed.
How long does the treatment take?
The treatment can last from 45 minutes to an hour depending on your hair type. 
Are the results different for everyone?
Yes, the results are based on how much hair you have, your brow shape, your lifestyle and hormones so everyone's brows will wear differently and you can't replicate someone else's brow results.
Tattooed eyebrows are great as a backdrop behind the hairs, especially ombre/powdered tattooed brows.  My only concern would be if the tattoo extends further below the natural hairline as you may not be able to brush the hairs up.
Note: Asian brows are a little harder to tame and require a little more work but the results are so worth it!
Who should avoid getting their Brows Laminated?
Parlour Dala's products are dermatologically tested and safe for pregnant and breastfeeding women. If you have very sensitive skin you can call ahead and have a chat about any concerns you may possibly have.
Who will benefit the most from Laminated Brows?
EVERYONE! It helps create volume for anyone with sparse hairs, major hair gaps and helps cover scars within the brow.
The best results I have seen is from a client who has really thin brows (width) and saw how voluminous I could make them.
Is there any aftercare needed?
Yes! Keep them dry for 24 hours.
After that, you can wash your face normally and brush your hair into place with a spoolie.  A few weeks later if your hair feels dry, use a Vitamin E cream which you can find from your local chemist.
So if this hasn't tantalised your brows just yet, see the entire step-by-step journey below.
STEP 1:
Brows are cleaned with baby wipes and a primer is added.
STEP 2:
The laminating gel is brushed on to tame the hairs making them manageable before they're wrapped for 15 minutes. 
If you've ever chemically straightened your hair before, the smell can be likened to this. I personally felt a slight tingle during this step but it went away as soon as the protective mask was applied. 
STEP 3:
The gel residue is then cleaned and followed by a neutraliser.
My hairs were then brushed into shape.  A new sheet of cling wrap is then added for another 15 minutes. 
STEP 4: 
During this step, a cream-based tint was created to match my natural hair colour and applied to my brows. 
STEP 5:  
While waiting for the tint to develop, Montana provided a complimentary brow wax.
STEP 6:
We end the treatment with a little brush of argan oil for healthy, fluffy brows.
THE TREATMENT
Parlour Dala's Laminated Brow Treatment is $110 (includes brow wax and tint)
THE VERDICT
WORTH IT!  I thought those thick, bushy brows was a hard no for me, but boy was I so wrong.  I will do this again in a heartbeat.  It was beyond anything I could have ever imagined.  My skin is slightly sensitive, so the laminating gel stung a touch, but it was nothing unbearable.
My brows also felt a little itchy after the treatment, but I was assured this is a normal experience from the eyebrow wax and it was perfectly fine after 5 minutes.
END RESULT
I have quite thick and coarse hair that has always been on the dry side so not surprising, one week on, my brows feel a little dry, but I brush it every day with a tiny drop of marula oil on the spoolie and it feels so much better.  It's also very easy to tame and get that brushed up look everyday!
And there you have it, it's an absolute must from us.
Browing out, until next time. 
Read More From En Route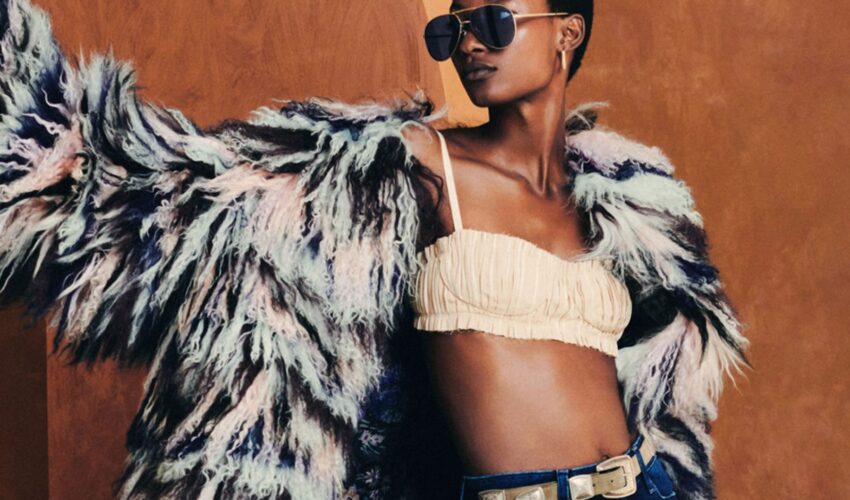 Beauty , Self , Style
06/23
come En-Route with us
Sign-up for our newsletter.
By clicking "submit", you agree to receive emails from En-Route and accept our privacy and cookie policy.