Wellness
Learning To Embrace Gluten Free Living
And Olympian Ariarne Titmus' best spots for a sans-gluten feed
04/23
Share this:
Filed under Wellness
Written by Kate-Marie Thorpe
Does spaghetti make your stomach upsetti? Garlic bread leaves you bloated in bed? If these situations sound all too familiar, you may have a gluten or wheat intolerance. Reactions to certain ingredients are not uncommon, and can be a minefield to navigate in social situations or unfamiliar restaurants. 
Living gluten-free, or even suspecting you may have an intolerance, can be difficult to incorporate into your lifestyle. We consulted with Dr Kim Faulkner-Hogg, a specialist in coeliac disease and the gluten-free diet, on her tips and expert guidance to help along the way, including a newly available aid in the form of Gluteguard.
How do you identify a gluten intolerance, and how is this diagnosed?
There are no medical tests to diagnose a wheat or gluten intolerance. It is recommended that symptomatic people have a full medical investigation to rule out organic disease that can be treated by other means. If all tests come back negative, and coeliac disease has been ruled out, then this 'gluten intolerant diagnosis' is given to people who express that their symptoms become worse when wheat foods are eaten.
What happens to the body when a reaction, allergy or intolerance to gluten occurs? 
There are 3 types of reactions to wheat.

Allergy:

An IgE-mediated allergic reaction to wheat occurs through the immune system. It may cause hives, itch, vomiting, diarrhoea and breathing difficulties.  Allergic reactions are potentially 'on-the-spot' life-threatening, and adrenaline may need to be administered to stop the body shutting down.

Coeliac disease:

This is where the gluten component in wheat, rye and barley grains, (oats is controversial), can cause both symptoms and the destruction of the villi in the small intestine that help us absorb the nutrients from our food. If gluten is not removed there are a number of potential medical conditions that could result over a lifetime. When gluten is totally removed, the villi heal and there is a return to health.

Wheat/Gluten intolerance:

Most people who react to wheat fall into this category. Some may also react to rye, barley or oats and some react to other foods as well. This group will experience a range of symptoms which will vary in intensity from person to person. However there is no damage done to the small intestinal villi. This is what distinguishes intolerance from coeliac disease. 
A subgroup appear to have a small amount of inflammation in the intestine that reduces or goes away when gluten is removed. This is not the damage seen in those with coeliac disease. However, inflammation is not present in everyone with a wheat intolerance, so it does not define this group.

A wheat/gluten intolerance does not lead to internal physical damage. This group can reduce the quantity of wheat or gluten foods to the level their symptoms feel comfortable. Advice should be tailored to each person and their circumstances. 
Symptoms experienced can range from gastrointestinal symptoms such as nausea, vomiting, bloating, cramping, diarrhoea or constipation. The more common non- gastrointestinal symptoms may include headaches, migraines, brain fog, poor concentration, fatigue and general aches and pains in the joints.
Why is gluten intolerance more prevalent than ever in our modern society?
There is no solid proof acknowledging why this has occurred, but there are several theories. Most link this back to the need to produce more wheat to feed the exploding populations around the world. To keep up with demand, the wheat grain was hybridised. Each head of wheat was genetically altered so it could double its size. This meant the same plot of land could produce double the yield of wheat. The genetic changes that made this possible also altered the proteins within the gluten molecule and increased protein amylase trypsin inhibitors, which may also play a role in symptoms. There are a variety of different wheats used in commercial products.
Are there any foods that contain gluten that we wouldn't suspect? Are there any we should look out for if sensitive or intolerant?
People with coeliac disease need to avoid all the sources of gluten mentioned below because gluten also damages their small bowel, even in the absence of symptoms. People with a wheat/gluten intolerance are not damaging their small bowel, so avoidance is based on bringing symptoms to a manageable level.
Ingredients refined from wheat, rye and barley can be found in many non-grain commercial products. One of the largest sources is vegan 'faux-meats'. More than 50 percent are made from purified wheat gluten, called seitan. 

Imitation crab meat is another source of reasonably large amounts of unsuspecting gluten. Many overlook bulghur or cracked wheat in tabouli.

Roasted nuts, grilled fish and potato wedges are sometimes dusted in flour before cooking. 

Despite the hype, sourdough bread is not gluten-free. In some, the gluten may be lower than regular bread, but gluten is still front and centre in the bread. Spelt and khorasan are types of wheat, so commercial bread using these flours will contain gluten. Rye bread or pumpernickel breads also contain gluten. The quantities of gluten in these products can commonly lead to symptoms in those who are gluten intolerant.

Wheat flour, or smaller amounts of residual gluten in wheat-derived starches and thickeners, can be found in gravies, sauces and dressings. Asian and Indian sauces such as soy sauce, teriyaki, oyster, korma, rendang etc, could have residual gluten ingredients.

Some spices, stocks and processed meats may have residual gluten ingredients. 

Malt (from barley) could be a sweet ingredient in chocolates and breakfast cereals. 

Regular beer has gluten. 
The list of possibilities are endless which is why it is very important to be taught how to interpret a food label for gluten. Some wheat refined ingredients are so refined they no longer contain any gluten, while those that are less refined, do have gluten. APDs can correctly teach you to read a food label for gluten.
Who is GluteGuard best suited for, and when should it be used?
GluteGuard is an enzyme tablet that can break down both gluten and amylase trypsin inhibitors. It has been shown to reduce the symptoms experienced when exposed to gluten containing foods. GluteGuard is best suited for all those who require a gluten free diet and need support when eating foods away from the home that they did not make. 
GluteGuard taken 5-15 minutes before the meal is eaten, can place the enzyme in the small intestine before the food. If small amounts of gluten are present, the enzyme can break it down and may head off possible symptoms that the meal might have caused. 
In this way, GluteGuard is building confidence to eat out. It is helping to decrease the anxiety that sensitive people have about eating gluten free meals they did not prepare. They are going back to socialising.
**Please note, GluteGuard was developed to protect against accidental gluten ingestion. If you have coeliac disease, you should never deliberately eat gluten or use GluteGuard to deliberately eat gluten.
Living a gluten-free lifestyle herself, Australian swimmer and Olympic Gold Medalist Ariarne Titmus fully understands the benefits and importance of being in control of her dietary habits. The Gluteguard ambassador loves a quality meal, and has shared some of her go-to locations for top gluten-free feeds. 
"In Brisbane there are some amazing restaurants. I try to get around to as many in the city as I can, but I would say Stanley, Mosconi and Exhibition are my favourite.
Spain and Italy are my favourite places to eat. Although Italy is known for pizza and pasta which of course contain gluten, the meats and cheeses there are out of this world, so I can still enjoy the food there. 
The best meal I've ever had was at Le Jules Verne in the Eiffel Tower – it was amazing!"
Ariarne's five tips for eating out and managing a gluten-free diet
Always ask questions about what you're eating, if you're unsure

Choose places to eat that you know are gluten-free friendly

Eat out with people who understand your dietary requirements

Choose meals that are least likely to have cross contamination (e.g., that are naturally gluten free, like meats and vegetable-based dishes)

Have a go-to at a place where you know it is yummy, and agrees with your tummy
Read More From En Route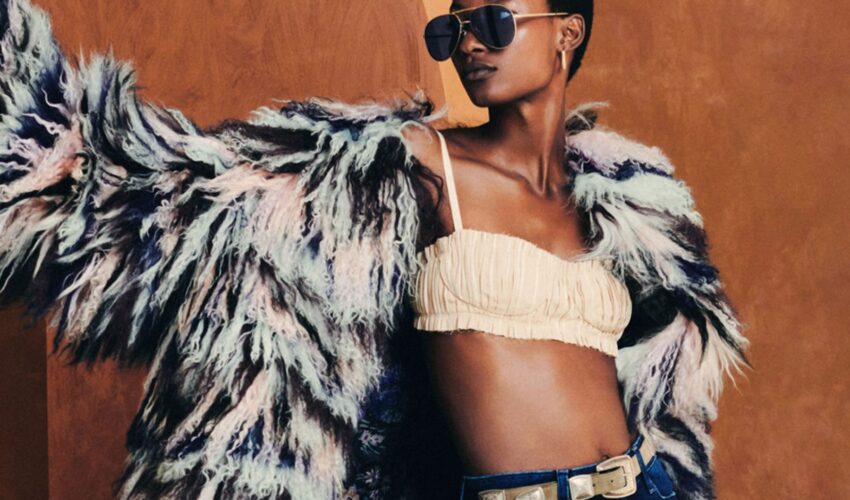 Beauty , Self , Style
06/23
come En-Route with us
Sign-up for our newsletter.
By clicking "submit", you agree to receive emails from En-Route and accept our privacy and cookie policy.