Culture
Looking To Step Up Your Picnic Game? Here Are 11 Sure-Fire Ways
We have you covered!
09/21
Share this:
Filed under Culture
Written by Jo Hombsch
And just like that, the word picnic is on everyone's lips. I mean, after all, what could be better than good food, drinks and a conversation among friends we haven't seen in a while?
Overnight we've seen Sydney restaurants quick to jump on board including, cafes and your local deli stepping out in full force with offerings to level up every kind of picnic game. There are options for every budget, think fancy takeaway fish and chips, DIY bagel boxes to some of our favourite high-end restaurants giving us a cheeky tease before opening up in a couple of weeks. 
Whether you're heading to the park, the beach, or your very own backyard, we've rounded up our top 11 options for your next Sydney picnic affair.
PIÑA DIY Bagels
Piña By Room Ten in Potts Point knows a good bagel has the power to make everything great for a picnic with your mates, add a sunny day and you know you're in for a treat.
Pop by Piña to pick up a picnic box for three, opt for either the hot smoked trout or cold smoked trout, then sit back with your DIY bagels made by Small Talk Coffee.
Pre-order your picnic box at 0432445342 to pick up at Piña.
Porcine x Buffalo Trace Whiskey BBQ Box
Porcine Bistro is going 'the whole hog' with Buffalo Trace Whiskey and the ultimate lockdown boozy bourbon-laced BBQ kit.
For the partnership, Porcine's Chef Nicholas Hill (former Old Fitz) purchased 3 whole Berkshire pigs to carve and smoke for inclusion in your convenient boxed up feast that includes vegetables, dessert, a bottle of Buffalo Trace and more for all the die-hard bourbon and BBQ fans to cook and enjoy at home.
The limited-edition box is available to order now for delivery and pick-up here.
Get Dan Hong's Famous Cheeseburger
To celebrate picnic's here in Sydney, Dan Hong has brought back his iconic Lotus Cheeseburger. The burger became famous when he upped the Lotus kitchen in Potts Point back in 2019.
Lotus closed in 2012 then re-opening in 2019 with a little rebrand for a year-long pop-up. The burger made its way back just the way we liked it as 'Dan Hong's Famous Cheeseburger'.
Between two soft buns, is mouthwatering smoked brisket, a fat dry-aged wagyu pattie, melted cheese, pickles, ketchup, maple smoked bacon and miso caramelised onions.
Get in quick to order yours from Ms. G's as they're bound to sell out fast. Available every Friday and Saturday until the 9th of October. Order your burger (with a side of cheeseburger spring rolls) from here.
Steve Costi's Online Seafood Store
Looking for fresh, high-quality seafood for your next picnic? After 36 years the Sydney based seafood store, Steve Costi's Seafood, has finally launched online.
Order market-fresh, high-quality seafood and step your picnic game up with whole lobsters, oysters, prawns and a sashimi platter. If you're spending the weekend in your backyard order a seafood lasagna, a fish pie and more.
Order from Steve Costi's Seafood Online Store here.
Chiswick
Treat yourselves to a locavore's dream this weekend with Chiswick's picnic pack. The picnic pack is designed for you to sit back, relax and enjoy the sunshine with a group of friends.
Chiswick's picnic pack champions Australian producers such as Vannella, Long Paddock and Drunken Sailor, not to mention their signature Barra-Masalata with crispy bits.
Order Chiswick Picnic Pack here
Charcoal Fish
Fancy a world-class Fish and Chips or a Double Yellowfin Tuna Cheeseburger for your next picnic? Josh Niland has you covered, opening Charcoal Fish in Rose Bay, a seafood equivalent of a charcoal chicken shop.
The sustainable fish shop champions native Australian fish: The Murray Cod, with a menu that incorporates all elements of the fish to avoid any wastage. Order a rotisserie Murray Cod and Gravy Roll, BBQ Murray Cod Wings and even cod fat roast potatoes.
Pop by the Charcoal Fish but be sure to get in early to avoid the queues.
The OTTO Aperitivo Pack
Looking to recreate the perfect Aperitivo session with your friends? Simply sit back, relax and enjoy the sunshine with the OTTO Aperitivo.
Grab your picnic blanket. a friend and your OTTO Aperitivo delivered to you by Providoor and head to your local park to enjoy a true Italian spread. With an OTTO barrel-aged Negroni feast on Affettato, Woodside goat's curd, truffle honey served with pane carasau, a selection of cheeses, mixed olives and OTTO focaccia.
Order via Providoor here.
The NOMAD Picnic
NOMAD has sorted us with the ultimate day in the sun, through their decadent picnic pack.
Each pack serves 2 and features a charcuterie selection, French onion dip with salt & vinegar chips, crudites, olives, spiced lamb & pine nut pide, wood-fired greens & buffalo ricotta pide and a selection of cheese. For dessert enjoy a Fairy Bread cookie sandwich and a Sour Cherry & Messina Milk Chocolate Rocky Road.
Make the most of the afternoon and add on The Everleight Bottling Co Sparkling Cocktails too. Order your NOMAD picnic pack here.
Bel & Brio Italian Antipasto Picnic Hamper
Bel & Brio have put together the ultimate Italian Antipasto platter for you to sit back and spend a sun-soaked afternoon with a few mates.
Bel & Brio's Italian antipasto picnic boxes are filled with sliced charcuterie, a wide selection of Australian and European cheeses, crackers, fruits and condiments to pair and even sweet treats to finish. Step it up a level and customise your picnic hamper with their curated range of Australian, French and Italian wines as well as spirits and cocktails from the Bel & Brio Cellar.
Order directly through the Bel & Brio app or website.
SUNDAY Potts Point
Picnic the right way with SUNDAY Potts Point. They've sorted us a picnic pack with all the good stuff, no fluff. It's the picnic pack where roast chicken is the hero, and sides and salad worthy of your traditional Sunday roast.
Your Vax 5 Pack, has all your picnic needs from 700ml Yuzu Margarita, 1.5-litre magnum of Tom Shobrock Poolside Syrah, 1x Whole Chicken, your choice of potato and 3 sauces.
Be sure to order at least 2 hours before and pick up from SUNDAY Potts Point.
Chickne, chips, yuzu magartia's
Good Ways Deli Picnic Pack
The guys at Good Ways Deli in Redfern, opened earlier this year and channel all the suburban milk bar vibes as your local corner cafe, deli and bakery, not to mention they serve up good looking sandwiches.
For all those picnic-ing, Good Ways Deli has launched a DIY Kangaroo Mortadella, Saucisson, Maffra cheddar, house gherkins on Pepe Saya buttered house ciabatta at $35 for two.
Drop by to order.
Read More From En Route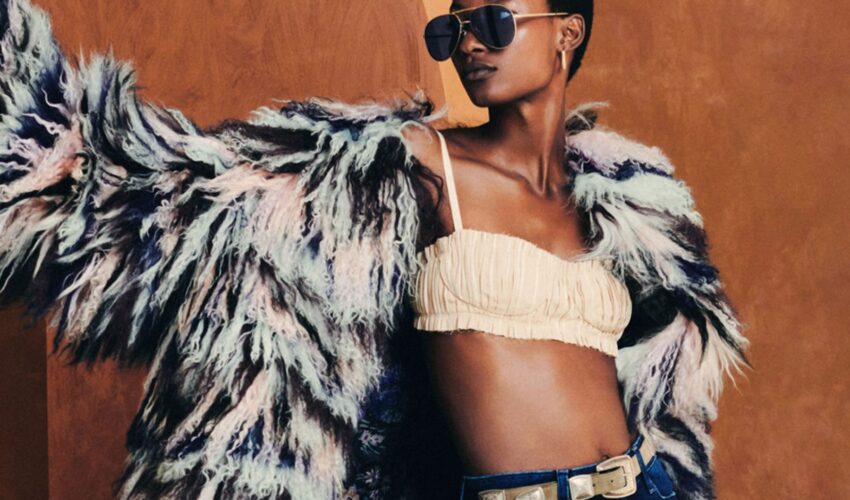 Beauty , Self , Style
06/23
come En-Route with us
Sign-up for our newsletter.
By clicking "submit", you agree to receive emails from En-Route and accept our privacy and cookie policy.