People
Monika Radulovic On Go-To Hair, Beauty Essentials and Pregnancy
En-Route with Moroccanoil
12/20
Share this:
Filed under Beauty
Written by Danielle Williams
Each month we're en-route with Moroccanoil to uncover the hair secrets and how-to guides from friends of the brand so we can share with you exactly how to create effortless hair style. 
This month we're en-route with Mumma to-be and former Miss Australia, Monika Radulovic, who let us inside her home so we could chat through how-to achieve her effortless waves, career hair tips and just how much pregnancy changed her beauty routine.
Read on below.
EN -
What are some of the best hair tips you've learnt throughout your career?
"That dry shampoo can do everything! From years of being in the styling chair with talented hairdressers and stylists, I've seen it utilised in many ways.
As well as obviously being a hair refresher in between washes, it's also fantastic for adding volume to clean hair and I sometimes even spray it all over after styling my hair; it gives great texture and volume.
Another tip I've taken away is to take the "less is more" approach with many hairstyles. I've really taken to the effortless hair trend after having my hair styled like this so often by hairstylists (as opposed to really meticulously perfect styled hair). So now I don't worry as much about getting an immaculate style and embrace the imperfect, laid back look."
EN -
What is one hairstyle that you would live in if you can only choose one?
"Definitely the effortless waves I created today with Moroccanoil. It's my signature style and I feel very put together and "me" when wearing it this way."
EN -
What are three haircare products you cannot live without?
"Firstly, Moroccanoil Original Treatment without a doubt!! It's a game-changer in taming frizz and giving shine to the hair. 
Then secondly Dry Shampoo, as like I said earlier; it can do everything! And finally, Moroccanoil Blonde Perfecting Purple Shampoo. I have baby highlights that tend to go brassy if they haven't been toned at the hairdressers in a while. Since using the shampoo for the past few months, it's toned the highlights the most perfect ashy shade and I haven't needed to go to the hairdressers since, whatsoever!"
EN -
Has your hair changed since you've been pregnant?
"I've always heard that your hair gets super thick and luscious during pregnancy and I didn't really think that was the case for me.
I thought my hair looked and felt the same as always, that is until about 2 weeks ago when I really looked at it and noticed that it's actually so thick and luscious, and it seems to have grown quite a bit too! So I have to agree that hair definitely DOES improve during pregnancy.
EN -
Have you had to change your hair routine due to pregnancy?
"The only thing that I've changed in pregnancy is how frequently I've needed to wash my hair.
It hasn't been getting as oily as usual, so I only really need to wash it twice a week tops now (whereas I used to have to wash it every second day) and it still feels really healthy in between. Another perk of pregnancy hair!"
EN -
Name one beauty product you cannot live without.
It's an amazing serum, moisturiser and even works wonders for stretch marks. I love a versatile product."
#4. Then using curling tongs, go throughout one side of your head and curl each piece of hair. I don't section my hair and instead I just roughly grab pieces from the back working my way to the front of my face—it adds to the effortless look (and let's face it- it's so much easier!) I also always curl my hair away from my face so that it opens the face up. Once you complete one side, move on to the other side.
#5. After all your hair is curled, use your fingers to loosely separate all the curls. Then go to town with Moroccanoil Dry Texture Spray. This product is what really gives the hair the bouncy, voluminous curls with an effortless undone feel—I am obsessed with this product!
#6. And as a final step, one last light spritz of the Moroccanoil Luminous Hairspray in Medium to set the look in place. And voilà! Effortless waves à la Mon!
EN -
Your favourite place in the house?
"The kitchen! I loveee cooking and all my favourite things are in there i.e. FOOD!
EN -
Favourite hair accessory?
"I'm loving wearing hats at the moment! Lack of Colour have some beautiful boaters. I just bought one and can't wait to rock it."
EN -
Air dry or heat style
EN -
Straightener or curler?
EN -
Scrunchie or claw clip?
EN -
Freshly washed hair or dry shampoo?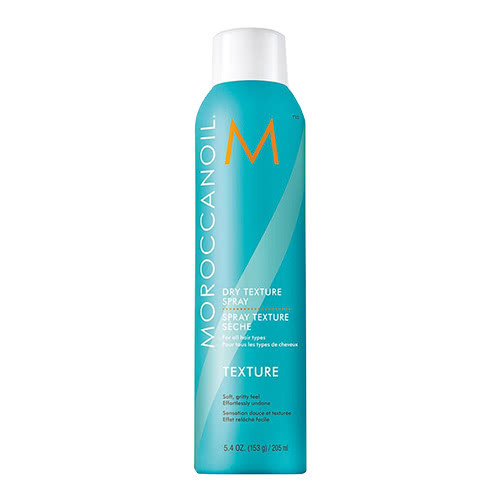 Moroccanoil
Dry Texture Spray
$52.95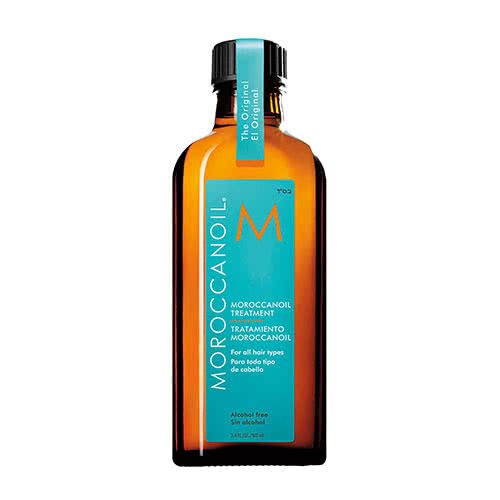 Moroccanoil
Original Oil
$63.95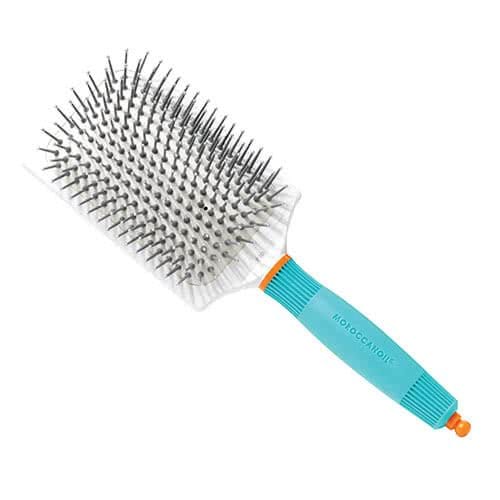 Moroccanoil
Ceramic Paddle Brush
$35.95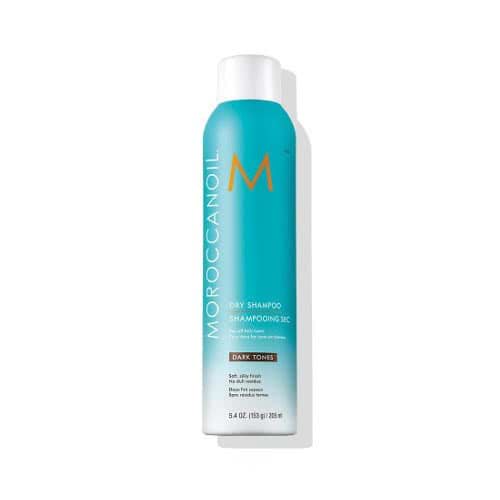 Moroccanoil
Dry Shampoo - Dark
$42.95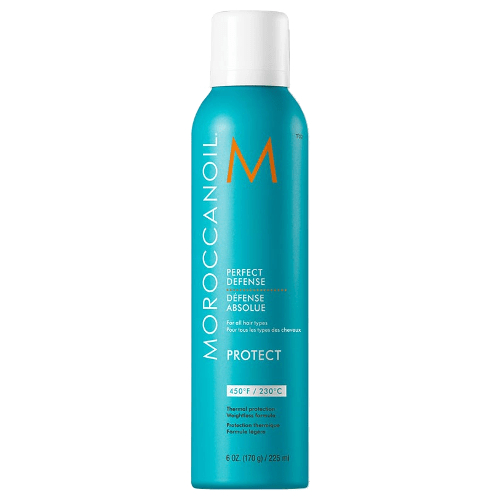 Moroccanoil
Perfect Defence
$67.95
Moroccanoil
EXTRA VOLUME SHAMPOO
$39.95
Moroccanoil
EXTRA VOLUME CONDITIONER
$39.95
EN -
How do you keep your hair curled and bouncy? Any particular products you use?
EN -
Any plans for Xmas this year?
"We're very lucky in that both Alesandro's and my family all live in Sydney so we can still have our intimate Christmas lunch all together. And also waiting on the arrival of our baby boy of course; he could be here before Christmas or just after so we're excitedly waiting for that too!"
A series created in paid partnership with Moroccanoil.
Photos: Lucy Alcorn for Moroccanoil 
Read More From En Route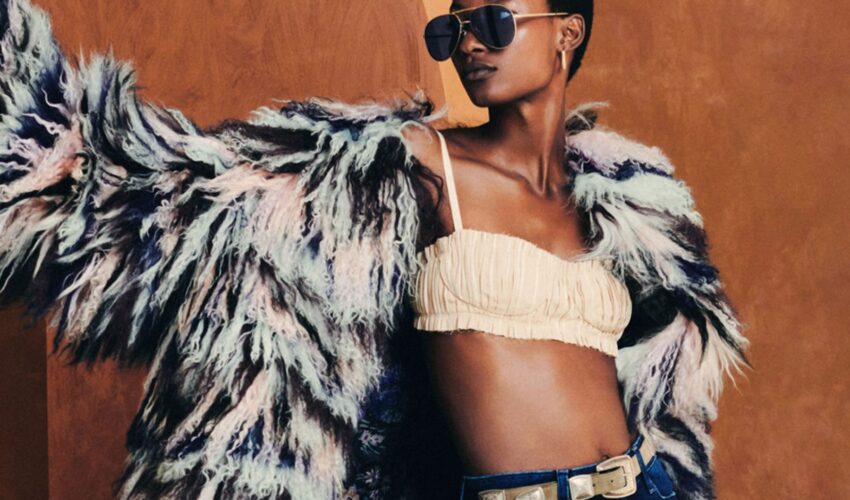 Beauty , Self , Style
06/23
come En-Route with us
Sign-up for our newsletter.
By clicking "submit", you agree to receive emails from En-Route and accept our privacy and cookie policy.