Culture
Secrets To Ordering & Stirring The Perfect Martini
How to sound like a expert the next time you order one
10/21
Share this:
Filed under Culture
Written by Jo Hombsch
Ordering a martini seems simple enough, but when the bartender starts asking specifics – all of a sudden you're lost for words.
This classy, refreshing, timeless and oh-so-versatile cocktail can take a bit to get your head around. Do you order with Gin or Vodka? Should the bartender stir or shake? And what even is a Wet Martini?
​​Martin Hudak, co-founder of Sydney venues Maybe Sammy and Sammy Junior told En-Route, "There is no other drink which can be so versatile and made differently every time, depending on the guest's preference. It is like the perfect pair of shoes or perfectly tailored dress or suit."
It isn't hard to see why "Martinis are one of the hardest cocktails to nail, with so few ingredients there is nowhere to hide." says Shay Chamberlain brand ambassador for Never Never Distilling Co.
James Irvine, Creative Director of Four Pillars tells us, "I think the Martini is a cocktail with fine lines. If your choice of gin doesn't do the job or the vermouth has been left open since the 70's you're going to have a bad time."
Irvine, Chamberlain and Hudak help us break down exactly how to sound like an expert next time you're ordering one at the bar.
First Things First: Let's Define A Martini 
"In its purest, simplest form the Martini is a mix of gin and vermouth, stirred [never shaken], served in a chilled cocktail glass and garnished with a twist, olive or sometimes a pickled cocktail onion," Irvine tells us.
"It is a timeless classic and I would say godfather of cocktails. It is a must of every bar and bartender repertoire. Also, there is no other drink which can be so versatile and made differently every time, depending on the guest's preference," Hudak adds.
Whilst traditionally, the original Martini was and must be served with gin, "It wasn't until the mid-1950s where we see the introduction of Vodka to mainstream drinking markets around the world as a new, exciting and cool spirit, which made gin became something your Mum and Dad drank" Irvine tells En-Route.
Then "Thanks to Ian Fleming who wrote in his Casino Royal book and the now-famous recipe which used Vodka and the shaking technique" Hudak adds. Across the series, we see James Bond famously replace Gin with Vodka exactly 19 times.
Guests who order a Gin Martini are looking for something more then just a strong cold drink.
Gin Martini VS Vodka Martini
We have 007 to thank for this great debate and no doubt there is a big difference between the two, but all it really comes down to is your personal preference.
"Guests who order a Gin Martini are looking for something more than just a strong cold drink. Guests who order a classic Vodka Martini are looking for something clean and crisp without any other elements. Usually, guests ordering a Vodka Martini ask for dirty one to add some other flavours into it" Hudak also adds.
Although sometimes you really shouldn't mess with a classic, because "Ordering a Vodka Martini is like not using salt when cooking. You're doing it, but you're doing it wrong. Gin packs flavours of citrus, spice and savouriness – all which are desired in mixing a Martini" Irvine mentioned.
When it comes to your selection of Gin, a bold, dry gin such as Four Pillars Olive Leaf Gin, or Never Never Triple Juniper Export Strength is a good choice, again, it's a personal preference.
Vermouth
Any opened bottles of Vermouth on your bar trolley? Throw them out right now or use them for cooking. Vermouth is wine and like any wine, Vermouth will go bad once opened and if it's not kept in the fridge. "Treat your Vermouth like wine (because that's what it is). It needs to be fresh and refrigerated once opened or it will oxidise and become useless," Chamberlain mentions.
As for the Vermouth, always go dry – never sweet. Chamberlain's personal favourite is a French Vermouth such as a Noilly Pratt or Dolin. Australian variations include native ingredients such as Regal Rogue and Madenii.
Chill The Glass & Use Decent Ice
When it comes to your Martini game, it's your pre-game that needs work. To nail a Martini "It's all about temperature and measurements. Make sure you use big cubes of ice and your glasses coming straight out of the freezer. There is nothing worst than a lukewarm Martini. Also, use a jigger or cup or even scale to measure your spirits and Vermouth in perfect ratio" Hudak says. 
To Shake Or To Stir?
Once again we have Ian Fleming's Casino Royal book to blame for this debate, although it turns out that shaking rather than stirring adds more to the scene than the drink itself.
The majority of the time people shake their martini for it to be super cold, however, this should be accomplished by "Good quality ice, a chilled mixing glass and frozen glassware. Hot tip: keep a bottle of gin in the freezer to take that to the next level," Chamberlain instructs.
I see the Martini like a coffee order – everyone has their preference, espresso, filter, latte or even a mocha.
Let's Talk Specifics
"I see the Martini like a coffee order – everyone has their preference, espresso, filter, latte or even a mocha. The Martini is all preference of the ratio of Gin to Vermouth, making the drink wet, dry, dirty, Vesper, 50/50, upside down, Churchill, In-And-Out, Gibson, all garnished according to preference." Irvine tells En-Route.
As mentioned above, this all comes down to preference, "The first question the bartender should ask is 'Gin or Vodka'?, the second question is a bit trickier, 'Wet or Dry?', then lastly garnishes," Chamberlain adds.
When it comes to finding out which variation is your favourite, Chamberlain suggests a Wet Martini is a good place to start, or best go "To your favourite cocktail bar, order a Martini and get to know how a good one tastes."
Popular Variations
50-50 Martini: equal parts Gin and Vermouth
Dry Martini: made with little to no Vermouth
Wet Martini: contains more Vermouth
Vesper: contains both Gin and Vodka
Dirty Martini: includes a splash of olive brine or olive juice and is typically garnished with an olive
Gibson: topped with a pickled onion instead of an olive or a citrus twist
With A Twist: finished with either a"with a twist" of lemon peel or "with an olive"
Support Local, Purchase Good Quality Spirits And Have Garnishes On Hand 
Gin 

Vodka

Good quality Vermouth

Orange Bitters

Your choice of garnish such as a jar of Sicilian olives with brine, lemons, pickled onions, orange and grapefruit. 

Good quality ice
Martini Hack For Your Next Dinner Party
"For a great life hack around the house, pre-batching your Martini and storing it in the freezer will offer the perfectly chilled drink every time and erase the opportunity of over dilution. For Triple Juniper Gin, crack a new bottle, pour yourself four gin and tonics, then add 60ml of dry vermouth into the bottle and top the rest with water. Then pop it into the freezer for a few hours to get it super chilled"  Chamberlain suggests. 
Never Never Distilling
TRIPLE JUNIPER GIN EXPORT STRENGTH
$115
Four Pillars
Four Pillars OLIVE LEAF GIN
$85
Belvedere
Vodka
$59.95
Regal Rouge
NV Regal Rogue Vermouth
$34.99
Maidenii
Maidenii Classic Vermouth
$53.99
Noilly Prat
Original French Dry Vermouth
$34.99
Read More From En Route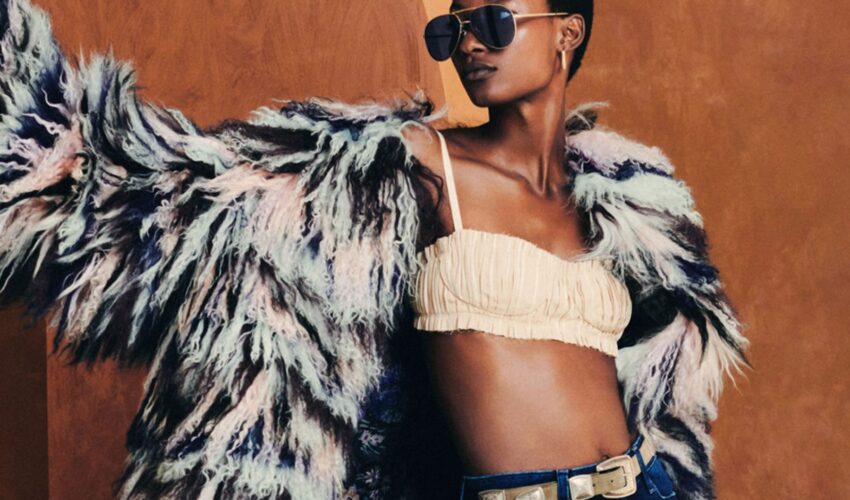 Beauty , Self , Style
06/23
come En-Route with us
Sign-up for our newsletter.
By clicking "submit", you agree to receive emails from En-Route and accept our privacy and cookie policy.