Style
Sustainable Fashion: What Does It Actually Mean?
The biggest buzzword in fashion
12/21
Share this:
Filed under Style
Written by Vira Anekboonyapirom
We've all heard the term sustainable fashion being thrown around like a rag doll, but with zero industry standards (crazy, right), we wanted to understand what the term sustainable actually means and how as consumers we can be more conscious about shopping sustainably.
Sustainable can be interpreted in so many ways, from slow fashion, upcycled to recycled clothing. But is one better than the other? We spoke to fashion sustainability expert, Clare Press on behalf of Electrolux to find out exactly what it means to be a sustainable fashion brand and how we can be more informed in choosing where to shop.
What Does SUSTAINABLE FASHION Mean?
"I think the heart of it is about caring – authentic sustainable brands genuinely care about ensuring that the way they do business doesn't exploit either people or planet. That doesn't mean (doing) everything perfectly, which isn't possible. But they have to truly care, and be constantly trying to improve as a result."
Are there industry standards?
"No! Isn't that crazy? That's why I used the phrase 'authentic sustainable fashion brands' when asked to define what we mean by 'sustainable'."
While there aren't any industry standards for brands, it's possible that brands can be misusing the term. However, there are certifications and standards when it comes to responsibly produced animal fibres, think wool and down as well as recycled materials.
"You can also look out for products that are certified Fair Trade, or that's Ethical Clothing Australia accredited. Then there's a host of industry initiatives and commitments that sustainable brands might sign up to. It's complicated, and not easy to sum up in a few lines."
With this is in mind, let's dissect the many different ways brands can be more mindful when producing clothing and in a sense more sustainable.
Buying what you love and intend to appreciate is the best tool in your arsenal to fight disposable fashion
SLOW, UPCYCLED & Recycled Fashion Described
Slow Fashion vs Fast Fashion
The fast-fashion system is in short, overconsumption – think wearing an outfit once, only to end up as waste in landfill. Slow fashion is not so much the opposite of fast fashion but it's described as an approach to the clothing industry by producing pieces on a smaller scale and using higher quality fabrics made locally. It's also the respect to workers, animals and our environment, a reimagining of what the clothing industry could be in our future if you will.
Upcycled & Pre-loved Fashion
Upcycled is the reinvention of clothes that would have otherwise been thrown away –  giving old clothes or unsold clothes a new life. While upcycling is all about reusing fabrics and turning them into something new, the promotion of circular fashion is not really a new concept. Kirribilli Markets and eBay have given a platform for the public to sell and buy pre-loved clothes for years. With the emergence of Depop, online marketplaces have not only made it easy to re-sell your clothes but it's now seen as the "cool girls" way to breathe new life into pre-loved clothes.
Recycled Fashion
Recycled fashion is all about breaking down materials to recreate new materials, in this case, textiles. A great example is PET, polyethylene terephthalate – a completely recyclable synthetic fibre that is sometimes made from plastic bottles.
ARE WE misusing the word sustainability in fashion?
"Sustainability is a trending topic, so more people are talking about it. That can mean more people getting it wrong. But sustainability is the most familiar word we have, so I think it's still the best one to use."
"Some brands might greenwash on purpose but mostly it's not that – mostly, I think it comes down to confusion and a lack of education. We can't expect everyone to be overnight experts. What I'd like to see is more conversation about these issues in general, and everyone – brands, consumers, educators, influencers, regulators – working together to pin down what sustainability really means for fashion, and how best to communicate it. The good news is that is starting to happen."
How can WE be more informed when purchasing fashion products?
When choosing a sustainable brand to shop at, Clare explains to look for brands that are transparent about their manufacturing processes and to choose garments you'll get the most wear out of such as wardrobe staples and neutral colours that go with everything.
"Buying what you love and intend to appreciate is the best tool in your arsenal to fight disposable fashion."
Are there certain materials we should look to purchase over others?
While it's hard to say certain materials are better than others, Clare tells us, "What I can say is materials matter. They account for the biggest chunk of a garment's environmental footprint."
The way we use, care for and dispose of our clothes also makes a huge difference.  Electrolux for example informs their audience on how to keep clothes in use for longer. "We can reduce our climate, water and energy impacts by making smarter decisions about how we launder our clothes."
Read More From En Route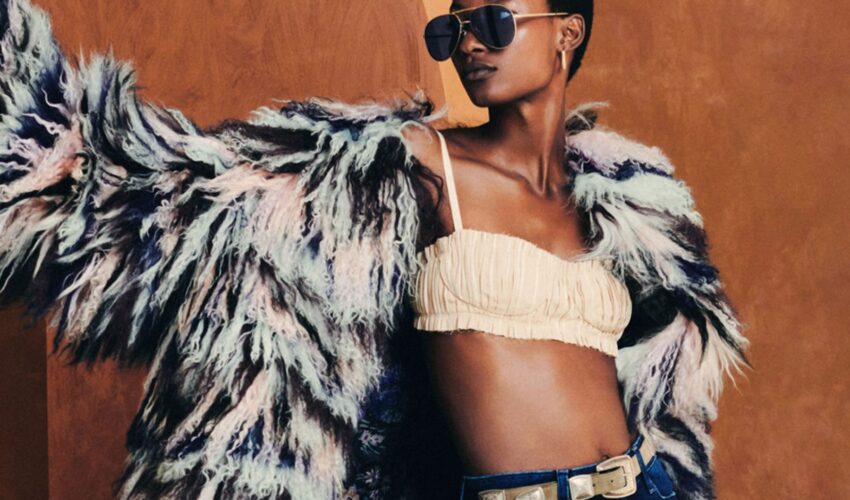 Beauty , Self , Style
06/23
come En-Route with us
Sign-up for our newsletter.
By clicking "submit", you agree to receive emails from En-Route and accept our privacy and cookie policy.