Culture
Explore This Modern Day Fish Shop In The Heart of Bondi
A modern-day fish shop in the heart of Bondi
03/21
Share this:
Filed under Culture
Written by Jo Hombsch
It's your new local where clean, raw style cooking meets a fine-causal dining experience with an elevated take on your classic ol' fish and chip shop. This new 'it' restaurant in Bondi comes complete with your new favourite fish burger and a strong backing of regulars.
Brought to by the guys who constantly fulfil our poké bowl cravings, founders of FishBowl Nathan Dalah, Nic Pestalozzi and Casper Ettelson have done it again!
Set in the heart of Bondi the "Fish Shop is our spin on a modern-day fishmonger come casual diner," says Founder Nathan Dalah. Having found the perfect mix between an easy-breezy relaxed atmosphere and a quality dining experience, one that really couldn't get any more 'Bondi' if it tried. 
Returning back to where it all started in 2016, Dalah tells us it was always a goal to "Create an ecosystem in which food, culture and ideas permeate. Fish Shop is an extension of what we're trying to achieve with Fishbowl, which is conscious, clean, healthy and accessible food with a fun vibe to match."
For a venue that's only been open a month, Dalah mentioned "We've been blown away by the response from locals and the community in general. We poured so much love and thought into this project and it's incredibly rewarding to receive such overwhelmingly positive feedback, and it shows in the number of people that would call themselves regulars!" 
"The idea was conceived upon the realisation that fish shops, in general, needed a reset. We wanted to challenge the status quo of love-less, often frozen or imported seafood, generic fish 'n chips and shitty salads."
If you need another sign that the FishShop is an entirely different kettle of fish when it comes to your perception of fish shops, you only have to look no further than the kitchen, where you'll find Joel Bennetts (Pier, Bistrode CBD, Peppes, Three Blue Ducks) heading things.  
"Joel's got a really clean and raw style of cooking and this comes through in the menu. He uses flavours that people know and love, but the way he puts them together, while it looks simple, is deceptively complex."
As for Bennetts direction, you'll find the seafood driven menu both relaxed with seasonal food inspired by the Mediterranean and coastal middle-east. There is a wide selection of dishes that are "Healthy and approachable," the sort of food "You could eat for dinner every night, " and each dish is designed to be enjoyed either dine-in or takeaway.
THE FOOD
The Fish Shop ticks all your seafood boxes, with seafood that is sustainable and normally hard to access from Sydney's best suppliers. For those that prefer the lighter side of things, you'll find rock oysters, tuna tartare and anchovy on toast. There is always a selection of market-fresh fish, but be sure to pair it with their killer sides— the often forgotten side of a fish ship menu which clearly wasn't so in this scenario.
You'll also find fish shop classics on the menu including deep-fried fish and chips, calamari and what is set to be one of the best fish burgers you'll ever tantalise your taste buds with. 
Of course, all this is to be enjoyed with your selection from an all-natural wine list.
THE ATMOSPHERE
The team worked with George Livissianis (Cho Cho San, Apollo, Longrain, Billy Kwong) on the design, with Dalah telling us "He nailed the brief which was to create a space that was a visual reflection and extension of the coastal environment and laid-back personality that is at the core of Bondi Beach." 
So, what's next for these pioneering foodie founders? There is a "Schedule of new openings for Fishbowl in Melbourne including in Prahan, St Kilda and downtown locations as well as in Cronulla, Mosman and North Ryde in Sydney. We'll also be opening FS2GO (Fish Shop 2 Go) – a purely-play take away spin-off right next door to Fish Shop!"
Read More From En Route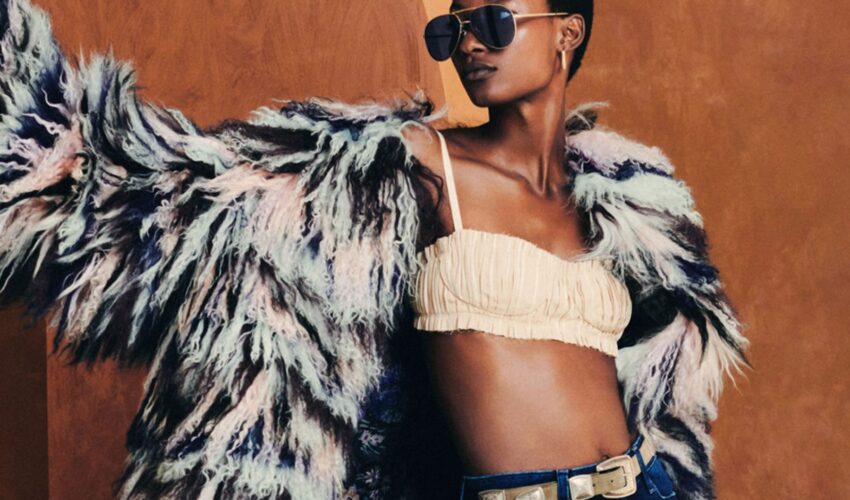 Beauty , Self , Style
06/23
come En-Route with us
Sign-up for our newsletter.
By clicking "submit", you agree to receive emails from En-Route and accept our privacy and cookie policy.