Style
The Rise of Recommerce For Your Interior
Vintage is the new black
03/20
Share this:
Filed under Home
Written by Danielle Williams
The hot topic of sustainability in fashion is what recommerce is to the furniture space in 2020.
The world is shifting focus, and as consumers, we are more conscious than ever about where we are sourcing our next purchase from, but have you yet considered the art of recommerce in the vintage furniture industry?
This is something I can get behind. Maybe it's due to the many years of hungover Saturday Ikea trips I've made my boyfriend endure, or perhaps it's those (more than I care to share) hours spent looking for my dream grey couch (which I found BTW – thanks Castlery) but something tells me the idea of being able to source unique, vintage furniture items from times past is here to stay.
We spoke with two leaders in this newly found space to tell us about their thoughts and the future of recommerce. Read on below vintage lovers. 
Steffanie Ball from En Gold tells us that "aside from the aesthetics of recommerce, there is a strong sustainability factor. Living in a world of flat-packed, mass-produced, poor quality furniture that has a life expectancy a few years has now led us to recycling well crafted, high-quality pieces for the home which is a natural progression"
But, what is En Gold? En Gold is a home for sourced vintage furniture which is released online every Wednesday at 8 pm. 
"I was working as an Interior Architect and went on maternity leave with my first child. Being such a project-based person it was hard for me to not have something I was working on, so I decided to redecorate our whole house.
I started sourcing vintage furniture because everything I wanted to buy came with a very high price tag and everything within my budget was mass-produced, poor quality and lacked character. I continued to find more and more treasures after I had filled my house and so En Gold was born!"
There's nothing better than being able to re-home those pieces to people who deeply appreciate them
Pip Newell from Curated Spaces shares the sentiment that "shifting focus to sustainable furniture and interior design is exciting and important new territory.
"Having a platform that enables people with an eye for design to have access to those pieces is rewarding on many levels.
There's nothing better than being able to re-home those pieces to people who deeply appreciate them and to breathe new life into things that had for whatever reason been abandoned or overlooked.  
"People love the idea of having something unique and not found at mainstream stores when they're creating their interior aesthetic.
Fundamentally, we want to bring accessible design to time-poor people who value keeping their own independent creative streaks but who also need someone to do part of the work in finding great items that will one day adorn their homes"
If you're anything like me you're probably dying to know WHERE do you find all these amazing pieces? So I asked …
Pip tells me "through our connections, we have access to a lot of items, but if we don't think they will resonate with our audience then we will pass on them. Our audience has been very clear in telling us what they want and we will bring that insight to every purchasing decision" 
Steffanie from En Gold adds "we know our style and what our customers want so whenever I come across something that I know is an En Gold piece I will snap it up (quickly!). We source from all around Australia so coordinating freight is sometimes the biggest challenge"
I really believe in creating spaces that are a reflection of you and your personality
The notion of shopping vintage – in particular vintage furniture – has been flipped on its head and is no longer a taboo topic, in fact, I'd almost go as far as saying it takes real courage to step away from commercial furniture and explore the unique and wonderful that comes from vintage sourcing. 
"It absolutely gives us a sense of uniqueness to our spaces" adds Steffanie. There is a very special feeling that comes with knowing that the perfect piece for your interior isn't going to be seen every other home or space and that it has lived a life before meeting you. I really believe in creating spaces that are a reflection of you and your personality.
"Curating your space and holding out for the perfect piece to come along will always be worth the wait and provide a sense of accomplishment and pride with the end result" and to that, we say Amen. 
Read More From En Route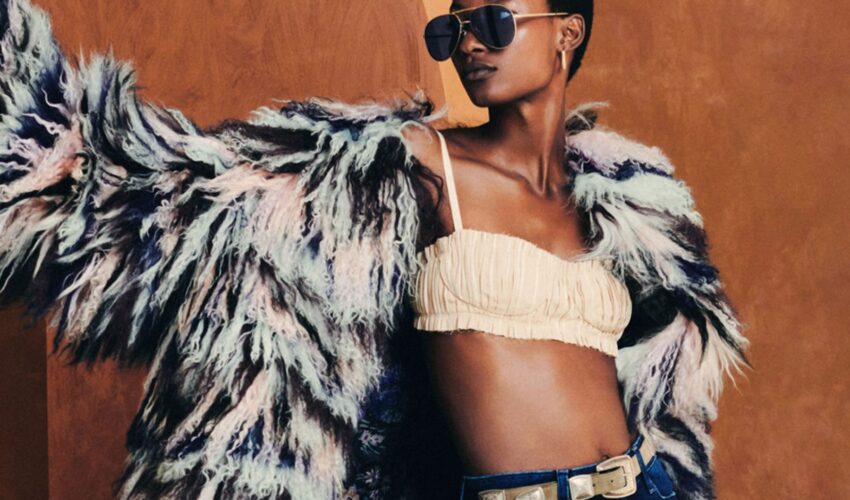 Beauty , Self , Style
06/23
come En-Route with us
Sign-up for our newsletter.
By clicking "submit", you agree to receive emails from En-Route and accept our privacy and cookie policy.