Style
This Eyewear Brands Journey To Being Sustainable & Zero-Waste
Born in Bondi, designed #ForLocalsEverywhere
01/21
Share this:
Filed under Style
Written by Danielle Williams
Sustainability, although no longer a new concept, is still a practice that requires great dedication and insight and the story behind the Bondi-born eyewear label, Local Supply is a testament to this.
Founded in 2013, the brand launched with a vision to create the best quality and best value eyewear for everyone, everywhere.
In 2020 it's leading the charge in democratising sustainable fashion with its plant-based source materials, zero-waste manufacturing and recycling program for end-of-life.
At the helm is Sean Satha, an engineer by trade turned best-in-class eyewear visionary. After a humble start inside his Bondi Beach lounge room, Local Supply can now name David Jones and Opening Ceremony as stockists with the likes of Cara Delevingne and Arnold Schwarzenegger brand fans.
Here we chat with Sean about what plant-based eyewear really means, how the discovery of this supply chain came about and what trends we're going to be seeing in 2021.
EN -
Plant-based eyewear, tell us what it is exactly?
Our frame material is sustainably derived from renewable castor bean plants that are grown in semi-arid areas (not competing with food crops for land). Once the plants are harvested the resin is produced in a facility that's powered by biofuels.
By using this plant-based alternative we produce 50% fewer carbon emissions than equivalent crude-oil based plastics that are typically used in eyewear frames.
EN -
Why should we be mindful of this in 2021 and beyond?
According to the United Nations, the fashion industry is responsible for ten percent of global carbon emissions – which is more emissions of all international flights and maritime shipping combined.
So it's super important for businesses (and also consumers) to be mindful of how we can minimise our environmental footprint.
EN -
What drove you to make this such a big part of the business?
When I first started the business, I went from being a consumer of products to having some visibility on how things are made – and it was really eye-opening… On a larger scale, when I visited several factories, I could see the volume of products that they were constantly churning out, often with very little thought to the environment.
On a smaller scale, when I received our first shipment of sunglasses, I felt like there was so much unnecessary plastic packaging and waste. I found it disturbing, to be honest, and so from the very beginning, we have always done our best to make sustainable options wherever possible.
EN -
How did you uncover the necessary supply chain?
We worked backward. We started by eliminating plastic packaging where possible and using recycled materials. Then we started learning more about frame materials and production processes. We spoke with factories all over the world to understand what was best in class and we began testing out plant-based frame materials around 5 years ago.
Actually, back then our first batch of plant-based frames wasn't very good – so we've been tweaking the product ever since. Fortunately, the material technology and also our production capability has improved a lot over the past 5 years – and we're super proud of where the product is now. I'm sure we'll continue to make improvements in the future too, we're always pushing ourselves to do better.
EN -
Sunglasses trends in 2021, what to keep an eye out for?
I think this year we'll see more brands focusing on their materials and production processes (rather than solely aesthetic trends).
I feel like increased consumer awareness and demand is forcing brands and suppliers to focus on more sustainable and ethical materials and processes. With this in mind, we'll hopefully see a resurgence of classic frame shapes that will serve people for years to come, made with better materials.
Another trend or shift that we're seeing is less of a boundary between what was traditionally considered "men's" vs "women's" eyewear shapes. For example, we're seeing more guys wearing cat-eyes silhouettes that we once classified as "women's" frames. I think as cultural conversations around non-binary gender identities progress, we'll see an increase in gender-neutral eyewear styles.
Read More From En Route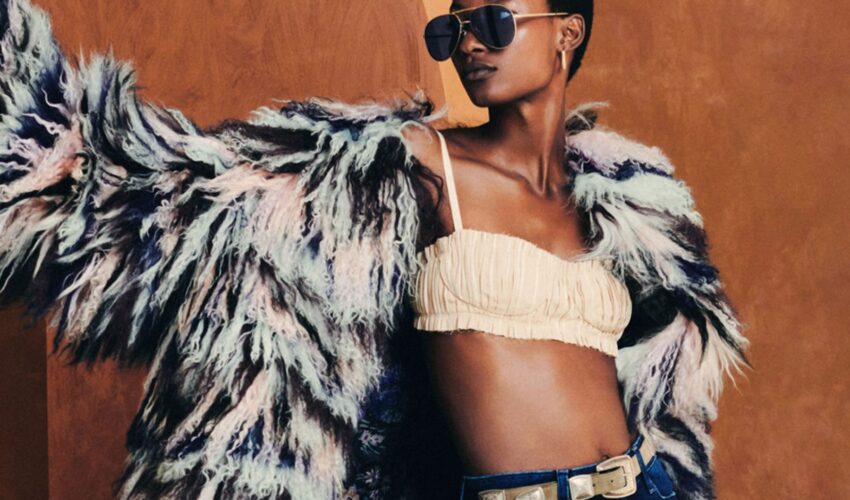 Beauty , Self , Style
06/23
come En-Route with us
Sign-up for our newsletter.
By clicking "submit", you agree to receive emails from En-Route and accept our privacy and cookie policy.