Culture
Three Ways To Pimp Your Guacamole
From a chef thats knows his way around a avocado
11/20
Share this:
Filed under Culture
Written by Jo Hombsch
Beach picnics, summer BBQs or an afternoon on the harbour, wherever you may be our beloved avocado is guaranteed to make a couple of appearances amoung your summer entertaining spread. 
We're not talking about avocado on toast here, although anything with the green fruit gets the pick tick of approval from us, it's our Mexican favourite… guacamole. 
We got the low down from Fratelli Fresh Culinary Director Gabor Denes, on what makes great guacamole, which avocados to use, the recipe he himself uses for the guacamole at Fratelli Fresh and finally three ways to pimp your guacamole this summer. 
Non-negotiables in a guacamole recipe are obviously the avocado, as well as lime and salt
Gabor Denes from Fratelli Fresh Guacamole Recipe 
Ingredients
Serves 4
4 avocados
2 tomatoes, roughly chopped 
50g jalapeño, finely chopped with seeds removed 
15g red chilli, finely chopped
1 lime, freshly juiced
Salt to taste 
1/2 Spanish red onion, finely chopped 
15g coriander, roughly chopped
Method
Combine chopped tomatoes, jalapeños and red chilli in a bowl.
In a separate bowl, slice open avocadoes and scoop out the flesh. Add lime and salt and mash until creamy and smooth.
Add tomato mixture, onion and coriander and mix together until combined
Taste and adjust with salt if needed.
EN -
What should you look for when picking an avocado for a guacamole?
Firstly, the type of avocado is important. I prefer Hass avocados. They have a nice texture, a creamy flesh and have a higher fat content than regular avocadoes, which gives them a richer taste.
The perfect avocado for guacamole has dark skin and is slightly soft to the fingertips when doing a light pressure test.
EN -
There doesn't seem to be one definitive recipe for guacamole. Are there however any non-negotiable ingredients?
Non-negotiables in a guacamole recipe are obviously the avocado, as well as lime and salt.
After that, it is up to you to add your favourite ingredients. Popular additional ingredients include herbs, with coriander the most common, and different varieties of chilli, such as long red, jalapeno, habanero, depending on the heat level you can handle.
Other popular additions include chopped tomatoes, fresh garlic, and finely chopped shallots and red onion.
EN -
Any tips on keeping your guacamole green?
Make it fresh and just before it is going to be served. This is the best way to keep it green.
If you prepare it ahead, add a good amount of lime juice and add one of the stones that you have removed from the avocado to the bowl, cover with aluminium foil and keep refrigerated. I am not a fan of guac from the day before, but if you don't want to waste leftovers, place it in a container and add a layer of olive oil on the top.
A water seal is another way of keeping the air away from your guac and prevent oxidation.
EN -
What's your verdict? Should you mash or chop up your avocado when making guacamole?
EN -
El Camino Cantina is a Texas inspired Tex-Mex restaurant. What does this mean and how does is differ to traditional Mexican restaurants?
Our menu is unashamedly Tex-Mex, which is short for Texan-Mexican. It's a fusion of food from both of those regions and is a legitimate and much-loved cuisine in its own right – it's quite distinct from 'true' Mexican.
The difference lies in some of the ingredients used, as well as dishes that have been created. Beef, cheddar cheese, black beans, tinned tomatoes, wheat flour and cumin feature heavily in Tex-Mex cuisine and are unlikely, or less likely, to be found in Mexican cooking.
Burritos, fajitas, queso dip, chilli con Carne are all Tex-Mex creations, even nachos were created for Texan customers. If you see these dishes on a menu, it's Tex-Mex.
Three ways to pimp up your guacamole
One
 My summer favourite is freshly diced mango, pomegranate seeds and candied walnuts. Top your classic guac with about a tablespoon of each and enjoy with corn chips.
Two
Another easy option is seafood guacamole: just peel 10 cooked Tiger prawns and arrange nicely on top of your classic guac. Take a prawn and dip in.
Three
My Italy meets Mexico compilation is the simplest by far, but equally satisfying. Take a piece of 14-month old Parmiiano Reggiano, break into shards, and crumble on top of your guac. Enjoy the salty and sweet nuances of the cheese which come through the creamy, zestiness of the guac.
Read More From En Route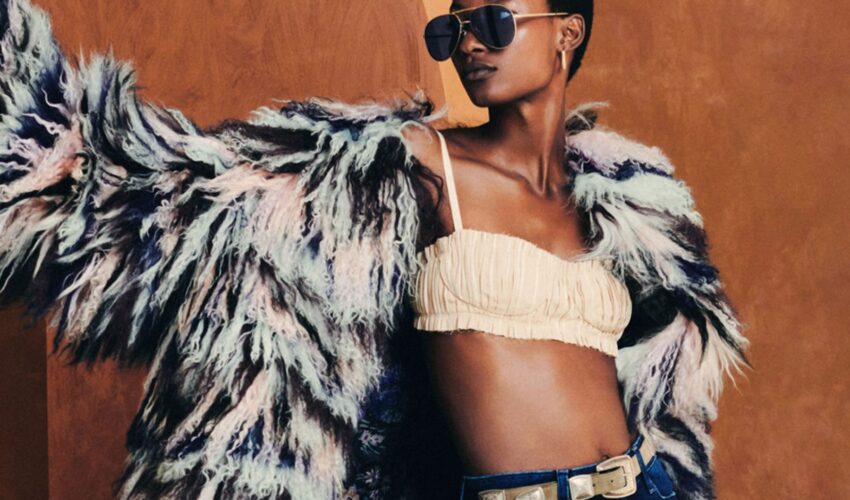 Beauty , Self , Style
06/23
come En-Route with us
Sign-up for our newsletter.
By clicking "submit", you agree to receive emails from En-Route and accept our privacy and cookie policy.