Beauty
Three Ways to Treat Your Hair This Winter
Treat your tresses to a hydration hit.
06/23
Share this:
Filed under Beauty
Written by Kate-Marie Thorpe
As the temperature drops and the wind picks up, our hair can become dryer, more brittle and prone to breakage. Now that sounds more like a delicious peanut toffee snack than an ideal hair condition, so what's the key to getting our hair to look just as luscious, without the dry locks? 
Moisture, moisture, moisture. Layer it on, soak it up and lock it in.

If you aren't already using a hair product outside the shower to help you nourish and maintain a healthy head of hair, let us introduce you to the frizz-fighting, dull-busting line-up: oils, serums and masks. With a little help from the hair holy trinity, here's how to fix dry hair this winter.
Image: Lucy Alcorn
HAIR OIL
Hair oil is a product designed to nourish, protect, and enhance the overall health and appearance of the hair. It is typically made from a blend of natural oils, such as coconut oil, argan oil, jojoba oil, or almond oil, among others. If you're looking for a softer, smoother, and more manageable mane, hair oil is going to be your helper.

Another benefit of oil is it provides nourishment to the scalp, promoting a healthier environment for hair growth. "Oil helps in scalp health. When you gently massage the scalp, it helps in exfoliation and sometimes that helps in reducing hair fall," says Trichologist Dr. Khushboo Garodia. "Oils have fatty acids that help replace lipids in the hair. These are lost due to chemical treatments, styling, or even pollution. Lipids play a very important role in making the hair look and feel healthy. They help maintain the shine and gloss of hair," she says.
Formulas like Hairitage Smooth It Over Elixir and Sachajuan Intensive Hair Oil are lightweight blends packed with argan oil brilliant for fine, dry hair. For combating oil with oil, try Wella System Professional Reconstructive Elixir which infuses into the hair structure to transform hair from the inside out and creates definition. If you're in need of a moment alone in the bathroom and want to opt for luxury, Oribe Gold Lust Nourishing Hair Oil—a sensuous, aromatic blend—will condition and soften your hair without weighing it down.
Hairitage by Mindy McKnight
Smooth It Over Hair Elixir
$10.00
Wella System Professional
Reconstructive Elixir
$46.95
Sachajuan
Intensive Hair Oil
$79.00
Oribe
Gold Lust Nourishing Hair Oil
$87.00
Image: Lucy Alcorn
HAIR SERUMS
If you have a specific hair concern, a serum for the hair (much like one for the face) is going to deliver targeted results and combat your hair woes. They typically contain a concentrated formula that coats the hair shaft, providing a protective layer and delivering specific nutrients to the hair, leaving it looking healthier, smoother, and more vibrant. Hair that has frizz, dryness, dullness, or damage caused by heat styling can benefit from having a serum incorporated into a post-shower hair routine. 
A good serum will also have additional benefits, like moisture-infusing ingredients and the ability to act as an environmental shield. "It is necessary to protect your hair the way you would protect your face with moisturiser," says Kimberly Gueldner, Amy Schumer's personal hairstylist. "You would rarely leave the house without moisturizer on your face, and the same philosophy should be applied to your hair."
To target a dry, flaky scalp (which is uber common in winter—hello hot showers!), the Straand The Crown Fix Prebiotic Scalp Scrub Serum will hydrate the your head and alleviate itchiness and dryness caused by buildup. For frizziness and damage caused by heat styling, give ghd Dramatic Ending Smooth and Finish Serum a go, which will smooth the shaft and also protect it from further heat damage. New to the market and loved by our Nic(ole Kidman), Vegamour Gro Ageless Anti-Grey Hair Serum will target those pesky early greys peeking through, as well as promote fullness and shine. Davines Minu Hair Serum is also a great 'all-rounder' and extender for coloured hair, delivering brighter, fresher locks for longer. 
STRAAND
The Crown Fix Prebiotic Scalp Scrub Serum
$28.00
ghd
Dramatic Ending Smooth and Finish Serum
$38.00
Vegamour
Gro Ageless Anti-Grey Hair Serum
$128.00
Davines
Minu Hair Serum
$49.95
Image: Lucy Alcorn
HAIR MASKS & TREATMENTS
Hair masks (or 'masques' if you're fancy) and treatments are specifically formulated to give your hair an extra hit of moisture when it's most needed—typically once or twice a week in place of your regular conditioner. Often thick and creamy in consistency, masks are designed to provide intense hydration, repair damage, and restore the overall health and vitality of the hair. Leave-in conditioners can also be a great interim product for use, providing a hit of hydration to dry hair in between wash cycles. 
A bit like a multivitamin for your hair, they contain a combination of moisturising agents, proteins, vitamins, and natural oils that work together to nourish the hair from within. "Hair masks can treat surface or mechanical damage that is caused by brushing, teasing, tight ponytails, towel drying and heat styling," says Jamie Wiley, celebrity hair stylist and Pureology artistic brand director, "You know it's time to use a hair mask when hair is visibly dry, dull or frizzy."
Build your hair strength up with a protein rich formula like Maria Nila Structure Repair Hair Masque, which contains algae to help your hair regain its natural strength by adding softness and lustre. Light leave-in treatments such as Daily Naturals Protective Leave-In Treatment and Mr Smith Leave-In are terrific at revitalising dry, fragile hair with a surge of moisture on non-wash days. Monat Restore Leave-In Conditioner is also specifically formulated for all the medium-to-thick hair honeys, which deeply nourishes and protects hair without weighing it down. 
Maria Nila
Structure Repair Hair Masque
$51.00
Daily Naturals
Protective Leave-In Treatment
$20.99
Mr Smith
Leave-In
$53.00
Monat
Restore Leave-In Conditioner
$54.00
Read More From En Route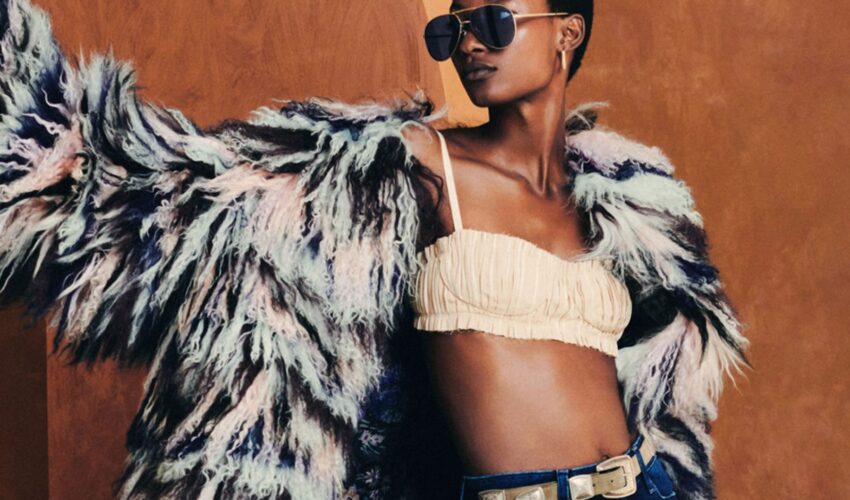 Beauty , Self , Style
06/23
come En-Route with us
Sign-up for our newsletter.
By clicking "submit", you agree to receive emails from En-Route and accept our privacy and cookie policy.