Beauty
Viral Beauty: Eco-Chic Beauty Brands
The Best Eco-Chic Beauty Brands to Add to Your Cart
09/23
Share this:
Filed under Beauty
Written by En-Route Editorial Team
In 2023, we're all about sustainability. Gone are the days of single-use plastics and toxic ingredients as we usher in a new era of conscious beauty, and it's definitely here to stay. 
We're wrapping up the best eco-chic beauty brands that deserve a spot in your Spring shopping cart – From skincare, to fragrance, make-up and even homewares, environmentally sustainable and planet-friendly innovations are now more accessible than ever. 
Let's raise our glasses of green juice to Planet Earth, and the brands leading the charge in changing the face of beauty – May we empower them and encourage them for years to come.
Rosie xx
Youth to the People
Starting off our list strong with a cult-favourite beauty brand that marries science backed skincare innovation with nutrient-rich superfood ingredients to deliver glowing, dewy skin (seriously, this brand is incredible).
Inspired by over 40 years in professional esthetics, Youth to the People (YTTP) is a family owned and operated skincare business grounded in the philosophy of innovative skincare, nourished with superfood plant extracts. Youth to the People delivers a conscious business approach to every aspect of their brand.  All YTTP products are packaged in glass bottles and jars to reduce plastic waste, committing to 100% vegan formulas topped with 100% PCR lids. 
Iconic beyond their bestselling (not to mention glass skin in-a-bottle potion) Superfood cleanser, the brand is known for their highly potent plant extract formulas that deliver unmatched results. Suitable for all skin types, this rich gel formula is a nod to the power of antioxidants including green tea and spinach, and is a dream for refreshed skin post make-up. 
My latest obsession is their Polypeptide-121 Future Cream, created to combat the skin's natural decline in collagen as we age. It's formulated with plant proteins including hemp seed and flax proteins to reduce water-loss and promote a dewy, plump skin finish. Botox, who?!
Superfood Cleanser $60.00
Shop here
Polypeptide-121 Future Cream $107.00
Shop here
Airyday
A local beauty brand, Airyday's commitment to sustainable beauty lies not just in its formula, but its unique packaging, being the world's first 100% recycled closed loop aluminium tube that's created using 95% post consumer and 5% post industrial waste. 
Aside from its stunning packaging, Airyday offers a wide range of sunscreen and skincare goodies, from tinted zinc that Aussie-beach proof at SPF 50+, to a juicy watermelon scented night-mask for sun-kissed skin, the range offers skin protection at any time of day.
Airyday's commitment to eco-chic beauty and sustainability doesn't just stop at their product range, however, as they've recently shared their Sydney HQ was built with 360 Solar Panels on the roof – From protecting our skin from the sun to utilising it's benefits for the Earth, Airyday are true environmental pioneers.
Check out Airyday's Golden Glow Dreamscreen for SPF 50+ protection and gentle skin-tint glow. Containing vegan collagen, blue light protection and fragranced with champagne and peonies, it's perfect on its own, or as a primer under your everyday make-up. 
Golden Glow SPF50+ Dreamscreen $49.00
Shop here
Recreation Beauty
Based in Sydney's iconic Bondi Beach, Recreation Beauty is a clean fragrance brand that's delicate scents and sustainable glass bottles are designed to reflect the Bondi sunset, encouraging consumers to feel beautiful without harming health, animals or the planet. 
Recreation was born from a desire by former CLEO Magazine editor Nedahl Stelio for a clean luxury perfume, with a promise to create a scent that was as beautiful as it was luxurious. With a collection of 6 iconic fragrances, from spicy floral for a night out, to a perfect sun-kissed summer, there's a scent for every mood – and if you're unsure what will best suit you, their website has a personalised quiz to 'Find Your Perfect Perfume' based on your personal style, favourite smells and even your mood! 
Recreation recently converted to 100% sustainable bamboo pulp for their packaging inserts, offering a premium and luxurious consumer experience without compromising on environmental sustainability. Where standard foam and plastic  inserts take 500 years to biodegrade, bamboo pulp is entirely sustainable. All ingredients are ethically-sourced, vegan and cruelty-free, with no animal derivatives – a total win for anyone on the market for an ultra-clean fragrance. 
You can find these stunning fragrances in-store and online now in Sephora. A personal favourite,  This Love of Mine is a sultry blend of gardenia with jasmine, sandalwood and vanilla – a perfect everyday elevated scent for a sophisticated vibe wherever you are.
Call Me Venus Eau de Parfum $119.00
Shop here
Sun Kissed Eau de Parfum $119.00
Shop here
This Love Of Mine Eau De Parfum $119.00
Shop here
Plendi
Inspired by the rich Australian outback and a homage to its traditional beauty, Plendi's hero 'Mud Mask' stands as a testament to the power of sustainable and pure skincare that doesn't cost the earth, but rather thrives on it.
As an emerging brand, Plendi's founder Jaco Lourens credits the commitment to social and economic sustainability as a significant balancing act, but one that has seen positive impacts on the businesses strategy. Traisitioning towards a more holistic approach on sustainability that extends beyond the brands packaging and ingredients, the brand enforces a hard stand on dissassociating from suppliers associated with child labour or exploitative practices, with a proud endorsement of Australian supports and partners as a core value to the brand's foundational values, just as much as it's product range. 
"We believe the benefit to the average consumer [In choosing sustainable skincare] is their confidence that a brand does everything they can to ensure a product is safe, and can deliver on their claims", says Lourens. 
Plendi products are formulated from 99.7% naturally derived ingredients. Their mud mask is currently rated 4.9 stars online. 
Outback Mud Mask $38.00
Shop here
L'occitane
A cult-favourite classic and pioneer in beauty sustainability, L'Occitane holds the title of being the first beauty brand to partner with TerraCycle back in 2016. Dedicated to product purity, naturally derived ingredients and re-usable packaging designed to encourage a more conscious self-care routine. 
Key to L'Occitane's brand values is their effort to cut the use of single-use plastic waste by promoting refills where possible across their range of beauty, skincare and wellness products. Their iconic 'forever bottles' made from long-lasting, lightweight and 100% aluminium allows consumers to restock their favourite L'Occitane products whilst minimising their environmental footprint. 
At the forefront of in-store sustainability, L'Occitane's 'refill stations' offer consumers in select stores the opportunity to replenish their products through innovative fountain taps, including filling up the iconic Almond Shower Oil – an in-shower body oil that lathers up on the skin and hydrates. 
L'Occitane pride themselves on being cultivators of change in social and environmental commitments. Discover more about the brand's 6 core commitments for change here.
Almond Shower Oil $39.00
Shop here
LAB NATION
If you're a minimalist when it comes to decor and skincare and haven't discovered Lab Nation yet, you're in for a treat. As well as looking entirely chic on your bathroom vanity, their products are free from *deep breath* artificial colours or bleaches, artificial fragrances, aluminium/alumina, mineral oils, sulphates, silicones, steroids, petrochemicals, parabens, phthalates, vinyls, PEGs, PPG, DEAS and TEA. Basically, only the good stuff gets to stay and ends up on your face.
When I say this is a minimalist's dream, I'm not kidding. The range of two products in total has everything you need to get deep-down hydration, and leaves you with the most radiant skin with zero effort. The Vitamin Serum Concentrate is lightweight and non-greasy, and the Protect and Repair Body & Face Oil is a multi-tasking wonder, packed with goodies like Grape Seed & Olive Fruit Oils.
Protect and Repair Body & Face Oil $65.00
Shop here
Luk Beautifood
Backed by science and founded by women, Luk Beautifood is a clean, conscious and credible make-up and skincare brand that's not only enriched by the earth, but delivers on leaving the skin radiant, glowing and gorgeous.
Blending style and sustainability when the brand first launched was a tough journey in 2012, when the prospect of a clean and conscious branding was rare. However, armed with the right commitment to the cause and a passion to drive real change, the collection's mindful and nourishing collection of products are proudly safe for consumers and the planet.
Cindy Luken, the founder behind this globally acclaimed brand, credits their success beyond simply the physical benefits of good ingredients, but to the consumer's mental and emotional wellbeing. Luk Beautifood is firm in its stand against harmful synthetics, formulating products with natural ingredients and packaging materials that embrace renewable, recyclability and biodegradability.
"Whilst individual buying motivations may vary, Clean beauty should never compromise health for performance", says Luken.
For a gorgeous, glowing 'tan-like' body glaze, mix the rejuvenating Luminizer Drops in Bronzer with the coco-butter enriched Aromatic Skin Nourish. Their combined natural superfood and berry aromas and delicate formulas will leave you looking like you just got back from a tropical vacation.
Luminizer Drops $45.00
Shop here
Aromatic Skin Nourish $39.00
Shop here
al.ive Beauty
Designed for the conscious consumer with a focus on high-end aesthetics and product innovation, al.ive are an Australian home and personal brand that offer a pure alternative to standard chemical based cleaning products, rewriting the narrative that aesthetic, neutral homeware products have to be chemical laden to work efficiently. 
al.ive offers both aesthetic and functional eco-friendly products, name it and they've got it. With an emphasis on considerably sourced ingredients and naturally derived formulations, they'll have your kitchen gleaming and your bathroom looking spa-worthy. Proudly vegan, cruelty and palm oil free, al.ive products are designed to offer a cohesive one-stop shopping experience for those looking to switch to natural products throughout the home, from kitchen, to bathroom, nursery and loungerom, they'll keep your house looking like it's on display, all throughout the day. 
Check out the brand's superstar: The Lemongrass and Eucalyptus Body Scrub, containing naturally derived silica particles to exfoliate the skin without scratching the surface. 
Lemongrass & Eucalyptus Body Scrub $24.00
Shop here
LAMAV Organic Skincare
Rounding off our list is a nod to inner-beauty and wellness from within. Lamav Organic embraces a holistic view of inner and outer beauty, prioritising a healthy balance of the two in order to look and feel your most beautiful. 
The brand offers a collection of organic skincare and makeup that is both pure in ingredients and in formulation, backed by science to extract the most potent, active qualities of each ingredient without any of the nasties, so you can reap every benefit.  
Lamav's vision is to empower its consumers to make informed choices when it comes to skincare and wellbeing without compromising any aspect of their health or affordability. Ingredients are ethically sourced and products are promised to stay as close to their natural ingredient base as possible. 
The brand's iconic Beauty Restore is a powerful probiotic liquid that hydrates and repairs from within, working hard to balance the gut and promote clear, radiant skin. Formulated with Lamav exclusive Ayurvedic Beauty Blend containing ashwagandha, holy basil and turmeric, simply mix 15mls with a glass of chilled/cool water to reduce inflammation and promote calm and wellbeing from within. 
Beauty Restore $49.00
Shop here
Urban Jungle Beauty
Known for their simplistic, vegan formulas (not to mention absolutely adorable packaging), Urban Jungle Beauty aims to embrace individuality and empower self-acceptance through a diverse range of PETA approved formulas, that don't just brighten your vanity, but will leave your skin glowing.
All Urban Jungle products are packaged with PTEG plastic and recycled cardboard, meaning your purchases are created with a commitment to the earth and a promise to flourish with it, not take advantage of it. Their best-selling Melt me Softly Cleansing Balm is made with shea butter and sunflower oil to take off the day's SPF and full-glam make-up without the need to double cleanse (seriously, this is the best cleansing balm i've ever used…and I go heavy on the full-glam make-up).
Find them in the 'Clean at Sephora' section in-store and online at Sephora now.
Melt Me Softly Cleansing Balm $36.00
Shop here
Read More From En Route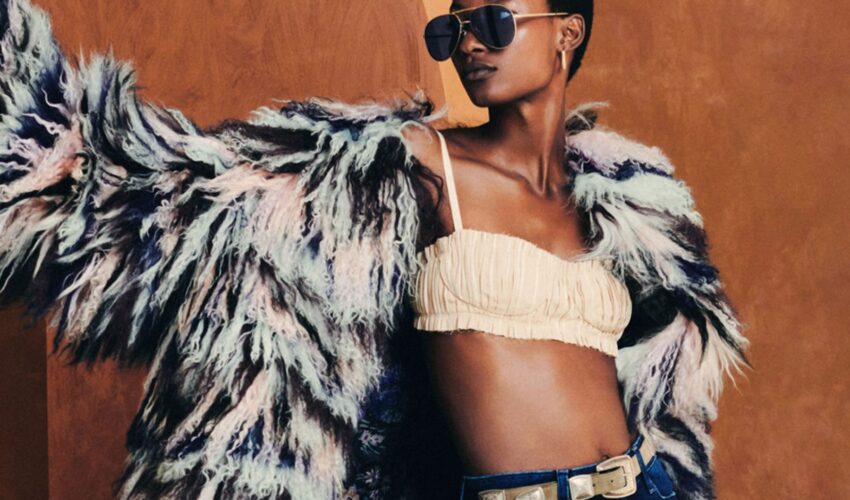 Beauty , Self , Style
06/23
come En-Route with us
Sign-up for our newsletter.
By clicking "submit", you agree to receive emails from En-Route and accept our privacy and cookie policy.