Beauty
Viral Beauty: Elevate Your Bathroom Routine
Viral Beauty: Elevate Your Bathroom Routine with Curated Beauty Essentials
10/23
Share this:
Filed under Beauty
Written by En-Route Editorial Team
As Spring blossoms the flowers around us, it's the perfect time to 'Spring-Clean' and revitalise your daily rituals by embracing the newness of a refreshed bathroom routine.
Our curated collection of spring essentials is here to help transform your bathroom routine into a daily indulgence, from refreshed skincare to invigorating scents. Feel your best this season with a 'spring cleanout' of your self-care routine as we guide you through a luxe selection of products designed to keep you feeling and looking your brightest this vibrant season. Embrace Spring within and around you now.
Rosie xx
Electric Toothbrush
GEM
Price: $75.00
Available in 4 luxurious colours, Gem's toothbrushes are the most aesthetic addition to your bathroom vanity. Each toothbrush comes inbuilt with 3 modes, suitable for whitening, sensitive teeth and deep cleanse all set to a 30 second timer. Complete your routine with the matching Gem Whitening Toothpaste. 
Juicy Gel Cleanser
Go-To
Price: $39.00
Your go-to (pardon the pun) cleanser for a bouncy, smooth face and perfect second step in your double cleansing routine. This jelly-like formula delicately removes impurities and dirt from the skin barrier to leave your face feeling smooth and balanced. The formula is super gentle, so it's suitable for any age and skin type.
Glow Serum Drops
Ella Bache
Price: $79.00
The ultimate post-shower glow booster. Formulated with powerful antioxidants adn postbiotics to promote healthy microbiomes, this powerful potion visibly transforms skin from dry and dull to glowing and youthful, providing instantly luminous and radiant skin that's the perfect base for your nightime skincare routine or day time make-up look. Girl, you're glowing!
Refresh Scalp Body Scrub
Ori Lab
Price: $46.95
The ultimate 2-in-1 scalp and body scrub to revitalise and replenish. Formulated with natural sea salt to exfoliate the skin, this scrub to foaming formula is gentle yet effective on skin, promoting new hair growth on the scalp and ridding the body of dead skin. Use on the scalp as a pre-shampoo treatment to ready the hair for optimal product absorption, my latet obsession is the Ori Lab Restore Cleanse Shampoo. Similarly for the body, exfoliate before cleansing and shaving for your smoothest skin yet.
Body Cleanser Melrose Place
Ouai
Price: $43.00
Delicately fragranced with rose, Ouai's Melrose Place body cleanser is a soft body cleanser designs to remove dirt and impurities without stripping the skin of it's natural oils. Enriched with Jojoba and rosehip oil, it provides the skin with a deep, luxurious hydration that will leave you feeling like you're in a bed of roses.
no. 3 Hair Perfector
Olaplex
Price: $54.00
Olaplex's hero hair treatment created to repair, protect and strengthen hair for maximum technology. Simply apply on clean, damp hair for a minimum of 10 minutes as a pre-shampoo treatment, rinse off and condition as normal. Powered by patented Olaplex Bond Building Technology it's your hair's new bestie for a luxury at-home treatment that'll leave you looking fresh out the salon.
Ayurvedic Body Oil
Lamav
Price: $49.00
A unique blend of Blue Tansy, Ylang Ylang and Jasmine essential oils, this rejuvenating body oil was created to uplift the senses and energise the mind, body and soul upon application. Apply it all over the body straight after your bath or shower to transform skin from dry and dull to supple and glowing, my skin has never looked so youthful!
Shea Bubble Bath
L'Occitane
Price: $55.00
Indulge in the ultimate bubble bath with this lush bubble bath. Containing shea butter extract, known for its relaxing properties, it's the perfect addition to your luxurious bath routine, pair it with a glass of rosé, sit back and let the bubbles take you in.
V34 Colour Corrector Serum
HiSmile
Price: $35.00
Hismile are the ultimate game changers when it comes to unique oral care. For your ultra-whitening routine, this serum uses colour-correcting technology to visibly whiten the appearance of teeth, with the deep purple tones working to neutralise yellow stains. Use this as a brightening booster in addition to your standard toothpaste for an ultra bright smile daily.
Vinopure Blemish Control Infusion Serum
Caudalie
Price: $67.00
Problem skin guys and girlies, this ones for you. Powered by a potent blend of natural salicylic acid and grape polyphenols, this post-shower serum is your answer to all things blackheads, pores and excess facial oil. Its lightweight gel formula is the perfect gentle serum to enhance your skin's glow and calm down breakouts, diminishing the appearance of large pores in the process and leaving skin looking facetuned. Pop it on before your skincare routine for the ultimate facial at home.
Read More From En Route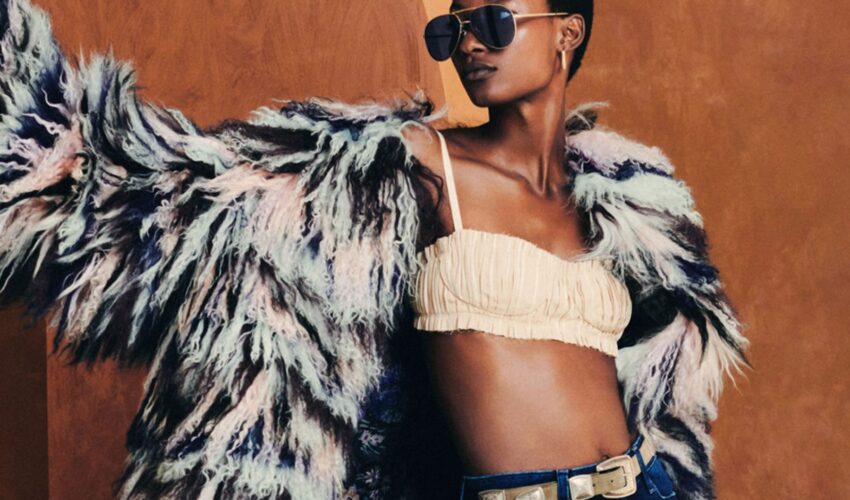 Beauty , Self , Style
06/23
come En-Route with us
Sign-up for our newsletter.
By clicking "submit", you agree to receive emails from En-Route and accept our privacy and cookie policy.