People
We Talk Big Hair Energy and 'Pinch Me' Career Moments With This Australian Beauty Queen
At home with this self-confessed lady of excess, Chrisanthi Kaliviotis
02/21
Share this:
Filed under Beauty
Written by Vira Anekboonyapirom
Each month we're en-route with Moroccanoil to uncover the hair secrets and how-to guides from friends of the brand so we can share with you exactly how to create and maintain your own effortless hair.
This month we're en-route with Journalist, Editor and all-round creator at heart Chrisanthi Kaliviotis, who in her own words sums herself up with "In short, I'm a lady of excess. I spend too much time online shopping, drink too much natural wine, eat too much food, talk too much and spend too much time at the beach."
EN -
Where did you grow up and how did you end up in Sydney?
I grew up in Melbourne, but moved to Sydney about eight years ago for both a career and a (literal) sea-change! I'm a beach baby and love it so much here, you cannot beat the lifestyle (if bodies of water and sun are your thing).
EN -
Tell us, what's your career background and what are you doing now?
I did a Bachelor of Arts at Melbourne University (majoring in Creative Writing and History) and then a Masters in Communications (majoring in journalism), before moving to Sydney to pursue the mag world.
I actually originally wanted to be an AFL journalist (I even wrote about women and the AFL for my final thesis!) —  but somehow went from football to fashion via beauty. After a long slog of unpaid work and trying to knock down doors (it's bloody tough), a Melbourne Uni friend was looking for writers for then-start-up, Beauticate, and I started writing for the website.
I then did a stint at The Carousel as the Beauty Editor, then moved to GRAZIA, where I started out as the Beauty Editor then moved into fashion to become the Fashion Features Editor. After almost four years there (and with all the madness of 2020!), I resigned late last year to pursue a freelance life and now mix it up between writing editorial and commercial copy, a bit of brand consulting and some social media strategy and content.
I've since written for Refinery29, Broadsheet, Virgin Australia Magazine and MTV, plus a lot of brands!
EN -
Looking back is this where you'd thought you'd be in 2021? If not, what would you have thought 5 years ago?
Um, not really! But of course, no one could have predicted 2020 and everything that ensued, so I feel like 2021 is a different year for many, myself included.
I mean, working/living in Paris was always the pipe dream (and working at one of the big international publications or what seems like vocational heaven-on-earth, Jacquemus (have you seen that office?!).
But I'm currently quite content living the freelance life in Sydney (especially given the continued covid chaos elsewhere around the world).
Although, retired on a Greek island after some entrepreneurial miracle would have been nice…
EN -
Have you ever experienced a 'pinch me' moment in your career?
Yes! Attending Paris Fashion Week in 2019, particularly the Chanel show at the Grand Palais! It was beyond surreal.
Other highlights were Loewe and Fendi at Milan Fashion Week. 
EN -
Hair health. Talk us through your hair care routine.
I'm a Leo so I have BIG hair energy. I've had long hair literally my entire life and my hair is VERY important to me.
In terms of maintenance, I go to the QUEEN of colour, Monique McMahon at Que Colour (she's honestly the BEST) for my "bronde", the king of cuts, Anthony Nader, for a "cut" (read: micro trim) because I have trust issues with scissor-happy hairstylists and he's a man of his word (aka will cut it a millimetre when I ask), and Nathan Isaac at A-H Salon for the best damn blow…wave!
For my at-home routine, I use the Moroccanoil Blonde Perfecting Shampoo because my hair tends to go brassy very quickly (I throw a lot of natural gold/red) and often a mask in replacement of conditioner (a great trick for those damaged-hair ladies), or just a super hydrating conditioner.
I always use a truckload of serums/leave-ins as my hair can get quite damaged (due to length, styling, colouring), and I often just blow-dry the fringe/front bits and let the rest dry naturally.
I usually finish off with a generous spritz of Moroccanoil Glimmer Shine Spray 'cause I'm extra like that. I also get constantly teased by my friends/beauty peers for ALWAYS carrying around a brush wherever I go – yes, no micro is too small for a brush/comb of some kind!
EN -
What's the most important beauty step in your routine on a daily basis?
SPF and fringe smoothin'! I have hormonal pigmentation and such the sunscreen assault is real. And I just can't stand the fringe swell.
EN -
3 products you can't live without?
EN -
Most crucial piece of hair care?
Never underestimate the power of a good-quality hair product.
There really is a big difference between drugstore and high-end – I'll never scrimp on hair product again!
EN -
Hair trend to leave in 2020?
Are we a bit done with the bob? (lol, spoken like a true long-haired girl). I think I've just written about it SO many times I'm well and truly ready to retire the style (from the editorial realm, anyway).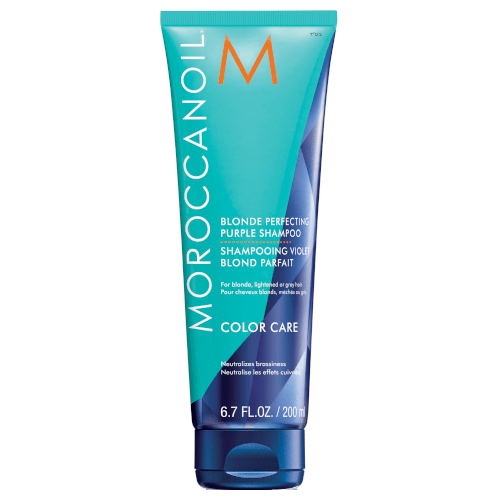 Moroccanoil
Blonde Shampoo
$47.95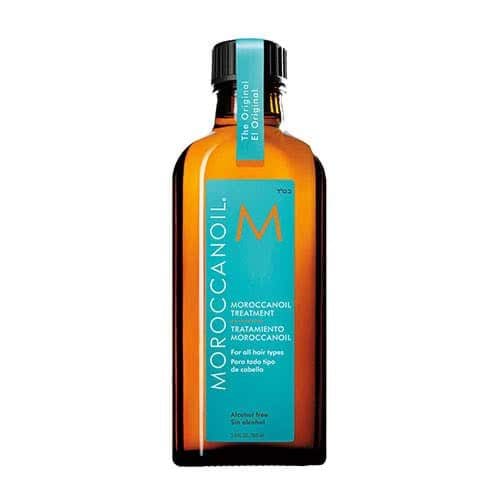 Moroccanoil
Original Treatment
$63.95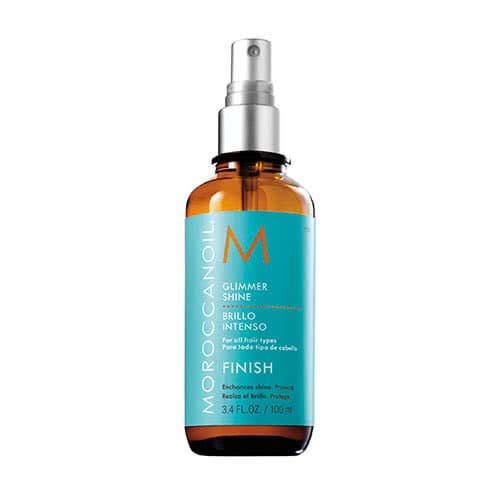 Moroccanoil
Glimmer Shine Spray
$39.95
Moroccanoil
Intense Hydrating Mask
$55.95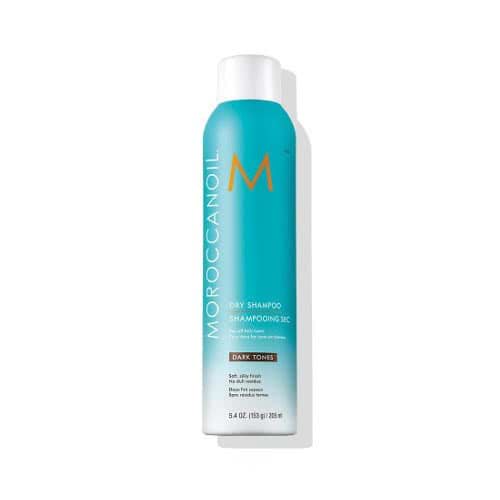 Moroccanoil
Dry Shampoo - Dark
$47.95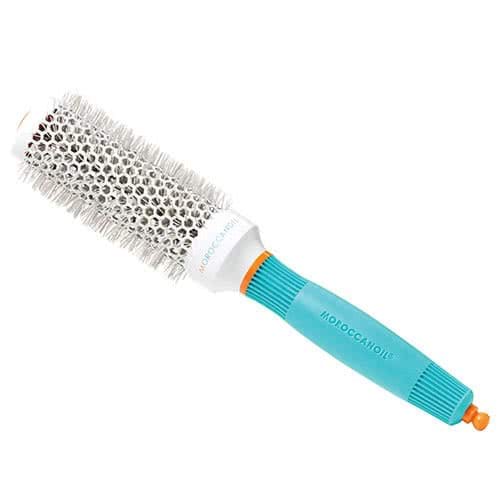 Moroccanoil
Ceramic Barrel Brush 35mm
$33.95
Never underestimate the power of good-quality hair product. There really is a big difference between drugstore and high-end - I'll never scrimp on hair product again!
EN -
What aspect of your hair care routine is neglected?
Probably washing haha. The wash and dry process is a long, lengthy, laborious one for this big, boofy mane, so I often wash only once a week (but isn't that why Dry Shampoo was invented?!)
EN -
Most relied on tool?
Dyson Supersonic Hair Dryer and Dyson Airwrap.
EN -
What's a hair care tip you can tell us that would change our lives?
Sleep in a plex-style mask!
Shopping. Tell us, how do you do it, why do you love it, what does your wardrobe mean to you?
Oh, dear. EVERYTHING. My wardrobe means EVERYTHING to me.
Let's just say if the house was burning, I'd take the Bottega and Jacquemus over the laptop and Sam (my boyfriend). My overall shopping strategy is very sale-focussed and I typically never buy anything full-priced.
In part, because I've spent all my money on clothes and shoes and have no money left, and also because I do love the thrill of a bargain. I primarily shop online at Net-a-Porter, Matches Fashion and My Chameleon (I can basically recite the "New In" on a weekly basis) – and they all have fantastic edits (and importantly, sales).
But I do love the physical shopping experience, too, and will often pop into some of my local faves, Mode Sportif, Lucy Folk, Venroy, Lee Mathews, etc.
We're also incredibly lucky in media that we're privy to some pretty excellent media discounts, and I'm a ruthless loony at a sample sale (for example, I don't care lining up for an hour). In short, I'm a sale sleuth who puts in the HARD yards to get things I want at a great price!
EN -
Name your autobiography.
CK, The Fashionable Pig
'A Life In The Stylish Sty'
EN -
Favourite meal when and where?
Ooh, this is hard because I LOVE FOOD.
Locally, lunch at Sean's, pasta at 10 William, drinks and cocktails at Will's and Mimi's.
Plus, a week does not go by where I don't get a sandwich and drink at The Shop in Bondi – my favourite hang out (and their sambos are life-changing). 
I LOVE to cook and my fave home-cooked meal would be a lemony, herby, garlicky roast chook with kritharki (a short-grained Greek pasta) and a sexy salad.
BUT my all-time favourite meal would be a full Greek feast (dips, bread, olives, salad, calamari, octopus, fish on the coals, pastitsio, etc) by the water's edge on a Greek island in the middle of summer…
Fill in the blanks…
I think about… Food + natural wine + Net-a-Porter a lot.
I had the most interesting conversations with… people when I travel!
If I could invent any hair product (yet to be invented) it would be… an instant blow-wave maker!
I am in a bad mood when… I'm overwhelmed / hungry / the item I wanted is out of stock.
A series created in paid partnership with Moroccanoil.
Read More From En Route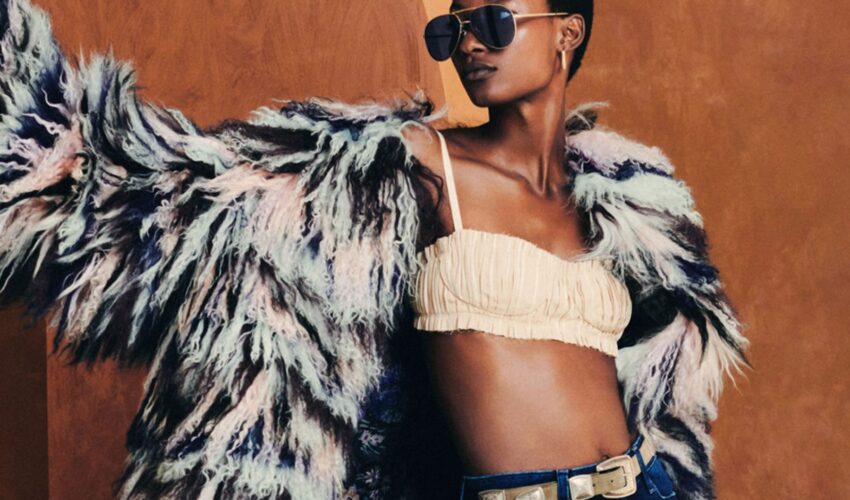 Beauty , Self , Style
06/23
come En-Route with us
Sign-up for our newsletter.
By clicking "submit", you agree to receive emails from En-Route and accept our privacy and cookie policy.