Self
Why Ingestibles Should Be A Part of Your Daily Routine
Look inwards for your next health and beauty hit.
06/22
Share this:
Filed under Self
Written by Kate-Marie Thorpe
Stranger Things got it wrong. Forget the Upside Down: Glowing skin, better sleep, and a clearer mind start from the inside out. Ingestible beauty and wellbeing supplements are having a moment, and from the robust range now available in Australia, it's clear that this holistic approach to treating stubborn symptoms is going nowhere. 
Nutraceutical formulas have busted out from behind the naturopathic counter and become easily accessible through online outlets and local grocery stores. With this ease of access comes an abundance of choice – both hyper-targeted supplements and broad-spectrum formulas are equally popular and effective depending on your needs. The most common pain points and symptoms addressed by these ingestibles include: 
Hair & Skin

: acne, rosacea, rashes, hair thinning, weak nails

Gut

: bloating, leaky gut, IBS

Deficiencies

: collagen, magnesium, iron

Mind and Body

: anxiety, energy levels, libido, insomnia
Your fave cosmetic outlet may be the go-to store for when your skin is looking a little lackluster or for saving face after a sleepless night, however topical products can only address 20 percent of skin issues. Many health practitioners are now advocating for a 'don't cover up, treat the cause' approach from the inside out; after all, the skin is the first organ to show signs of poor nutrition. That goes for everything attached to it as well—hair and nails, we're looking at you! 
As for other conditions related to performance, like brain fog, lethargy, sleeplessness or low immunity? There are ingestibles for them too. As well as eating 'brain fuelling food', wellness expert and Yootropics Ambassador Andi Lew, suggests that "We can swap nervous system stimulants like caffeine that comes with the crash, to 'stim-free' nootropics, with ingredients to increase like Pinus pinaster stem bark cerebral blood flow."
So much of our health routine centres around being reactive rather than proactive, but our health is a daily dedication, and needn't only be tended to in crisis mode. From pioneers in the category like Carla Oates of The Beauty Chef fame, to celebs like Elle McPherson dipping their toe into the ingestible supplement sea, a potent powder or concentrated capsule may be the addition to your daily wellness routine that makes all the difference.
To get the low-down on how what we put into our bodies affects how we look, feel and perform, OPTY.NC Founders Karissa Mather and Cate Lilja arm us with the knowledge to go forth and ingest.
​What does ingestible beauty do that exterior skin and beauty items can't?
The skin is the largest organ in the body and, like every other organ and body system that we can't see, it requires an adequate intake of nutrients daily to perform its vital functions. Ingestible beauty is about supporting this complex organ as well as all the other interconnected systems and processes that can impact it, such as the gut microbiome, immune system, and hormone regulation. 
Ingestible beauty supplements can also work in the deeper layers of the skin that topical treatments simply can't penetrate. Take collagen for example, which actively stimulates regeneration of collagen and elastin fibres in the dermis as we age.
​How does it work?
There are a few ways that ingestible beauty works.  
Firstly, ingestible beauty works to support the health of the skin, hair and nails through supplementation of vital nutrients to ensure daily RDIs are met. Suboptimal intake from the diet of these essential nutrients means the skin won't function optimally and can become dull, dehydrated and congested. 
We can also use actives to directly improve the health and function of the skin. Take lycopene, for example, this antioxidant can enhance the skin's immune function to strengthen its defences against UV rays and pollution, protecting it from oxidative stress and premature ageing. 
We can also support the function of the interconnected systems and processes that can impact on skin health and vitality. One common and well-researched example is the microbiome and digestive system. Poor gut health can lead to increased skin sensitivity and breakouts, so by restoring good gut health and microbiome balance we can restore skin vitality.
​Talk to us about dosage: are all formulas created equal?
Unfortunately, we do see products on the market that contain sub-optimal doses of some actives which are not supported by the evidence. It's also important to note that the effective dosage can vary depending on the desired outcome.
Take collagen, for example, there are clinical trials testing the efficacy of 2.5 g, 5 g and 10 g of collagen. Each of these shows benefits, however, the studies show that the effect is dose-dependent so the effects that we get from the 10 g dose are far greater than the lower dosages and is better suited to an ingestible beauty product.
As a general rule, you should expect brands who are delivering an effective dosage of a clinically trialled ingredient to be transparent about dosage and share information about the evidence that supports the dosage.
​How long does it take to start seeing a difference in our skin and body?
Your health status when you begin, your diet, gut health and lifestyle will all impact on this as will dosage and the supplement you chose. 
The skin turns over every 28 days so you should expect to see a difference in your skin after one month – although you may start to see this earlier especially if you have dryer skin and your supplements are improving your skin barrier function and moisture retention. 
Supplements that address gut health can have much faster results – the gut microbiome changes every 72 hours! And so you can start to notice improved digestive function and fewer symptoms of digestive discomforts in a matter of days. The knock-on effect on your skin may take a week or two to see. Consistency is key!
SHOP Our Favourite Ingestible formulas
OPTY.NC
Ultimate 1.0 Complete Skin Food Elixir
$159.00
Yootropics
Brain
$94.99
Melrose
Stress Support
$34.95
Dose & Co
Pure Marine Collagen
$49.99
The Beauty Chef
CLARIFY Inner Beauty Support
$69.00
Swiish
Immunity Superfood Powder
$119.95
WelleCo
The Hair Elixir
$50.00
INTU
Sleep & Skin Renewal
$89.00
Esmi
Skintrients Dry Skin Saver Capsule
$65.00
LAMAV
Ayurvedic Beauty Powder
$69.00
Read More From En Route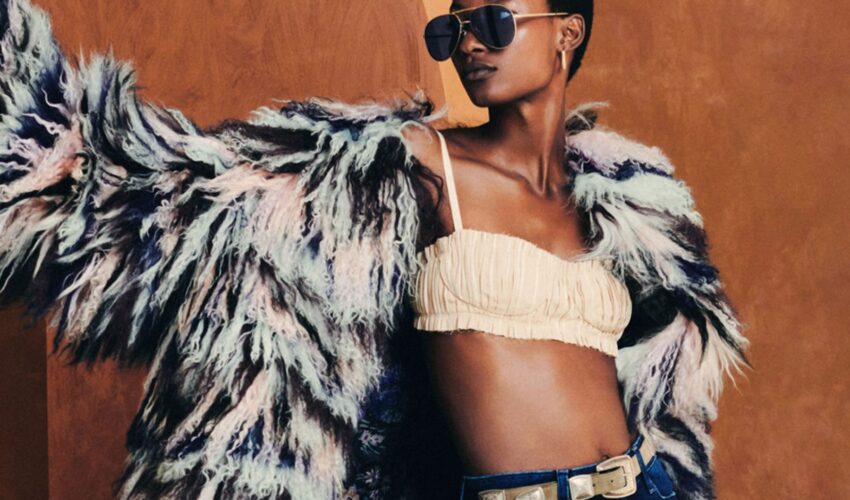 Beauty , Self , Style
06/23
come En-Route with us
Sign-up for our newsletter.
By clicking "submit", you agree to receive emails from En-Route and accept our privacy and cookie policy.