Beauty
Why You Need To Try A Cream Bronzer
For that dewy sun-kissed glow all year round
08/20
Share this:
Filed under Beauty
Written by Vira Anekboonyapirom
No matter what the season, we all love a sun-kissed glow, but the over-bronzed fear of looking like Donald Trump vs Emily Ratajkowski is all too real. Not too long ago I was afraid of cream-based make-up, owing to the fact that I learned how to apply make-up with powders with the exception of foundation. I too believed that cream-based products are harder to use than powders, but fast forward to today, I couldn't tell you how wrong I was.
"Cream Bronzers are great for creating more natural colour and contouring to the face," says Benefit's Brand Expert Samantha Tonkin. Not only that but when using bronzer in "Cream formulas, you are able to create a soft, blended and bronzed complexion."
Which is exactly why I say, you shouldn't be afraid to ditch your powder bronzer for a cream bronzer.
We can't all be make-up gurus, and at times, you may apply your bronzer just left of where the perfect contouring location is.
While Samantha mentions that cream bronzers can "Take a little more blending work than powders," she does suggest that if you're a beginner to first learn placement techniques using powder as it's "More familiar than blending cream bronzers." Placement is important to ensure you get the best bronze and lift. 
Professional make-up artist, Verity G says that cream bronzers "Can be a tad more forgiving when blending as the heat from the friction of the brush (or your fingers) can melt the product into the skin more." Verity continues to tell that "With a powder, if you're not experienced with placement you can keep blending and blending but you can still see the original spot where you first placed the product." 
I'm the first to admit that I'm extremely lazy when it comes to applying makeup, if I could, I would skip it altogether, but there's always that occasion when a bare face is just not acceptable. While the thought of cleaning brushes are the bane of my existence, I find using a cream bronzer or any cream makeup, in general, is the perfect solution because you can use your fingers to blend it all in. 
However, not everything is hunky-dory when it comes to achieving a glowing sun-kissed look. "If you're oily, I would say to set your cream bronzer with a little translucent powder to avoid transfer or looking too shiny," says Morphe's Director of Global Artistry, Nicole Faulkner.
What are the best areas to apply a cream bronzer?
Applying warmth and dimension to the face is the ultimate goal here, "Cream bronzer is best applied around the outer edges of the face and cheeks, depending on the look we are trying to achieve." tells Samantha.
Nicole suggests "Hugging your cheekbone, around your temples, and forehead." 
Whereas Verity adds "If you imagine each side of your face as the shape of the number 3, going from the outer edges of the face, apply it to the middle of your forehead, then loop around to under your cheekbone then loop around to the jawline."
Trinny Woodall, Founder of Trinny London mentions you can use "Golden Glow on a fresh face or layer it over foundation."
Just recently, Trinny London released this gorgeous shade of bronzer called Gaia, and the fact that you can use it alone without foundation gets extra bonus points from me!
There are quite a few cream bronzers on the market, I've tried a couple that set like a powder including, the Benefit Hoola Contour Stick and Chanel Soleil Bronzer. While some, when applied, leave your skin looking dewy like the Trinny London Bronzer in Gaia.
Are you sold on a cream bronzer yet? If so, I've rounded up my favourite bronzers for you to shop below. Enjoy!
SHOP CREAM BRONZERS
Fenty Beauty
Cheeks Out Cream Bronzer
$50.00
Morphe
Dimension Effect Contour Stick
$21.00
Trinny London
GOLDEN GLOW Bronzer
$45.00
Benefit
Hoola Contour Stick
$50.00
Chanel
Soleil Tan Bronze
$91.00
Westman Atelier
Face Trace Contour
$77.00
Read More From En Route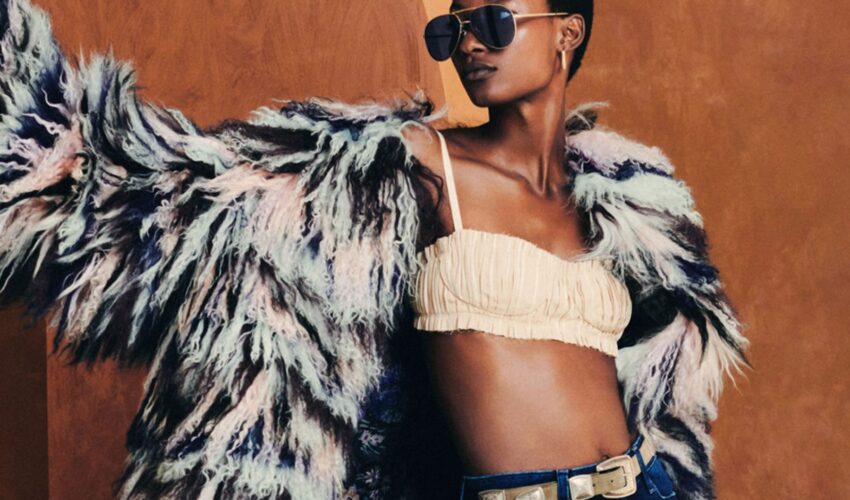 Beauty , Self , Style
06/23
come En-Route with us
Sign-up for our newsletter.
By clicking "submit", you agree to receive emails from En-Route and accept our privacy and cookie policy.