Culture
Your guide to Sonoma County
It's all about eating, drinking and relaxing
07/23
Share this:
Filed under Culture
Written by Jo Hombsch
Can you imagine anything more heavenly than a trip away in a gorgeous wine region? Picture this. You're sitting back on a sunkissed afternoon as you take in the picturesque rolling hills, eating a gorgeous spread of local cheese and house-made cured meats and reaching out for that first sip (and then a second) of wine. Blissful. I introduce you to Sonoma County.
Sure, Sonoma County may be California's less-known wine region, but this is why you should book a trip. It's undiscovered for many of us down under and has much more to offer than glorious wine. Whether booking a stay at a gorgeous farm-to-table hotel or an afternoon at a winery (with a crisp glass of wine in hand), we're here to help you book an unforgettable trip to Sonoma County.
STAY 
If a lush garden estate with century-old trees straight out of the south of France resonates with you, book MacArthur Place for your stay. It embodies the laidback and relaxed lifestyle of Sonma, with the real attraction in the six acres of beautiful grounds. Be sure to book dinner at the hotel's restaurant Layla one night too.
Newly reopened The Madrona has been redesigned for the modern traveller in mind. A collection of utterly charming historic buildings are scattered across eight acres of gardens, with half an acre dedicated to the hotel's restaurant kitchen garden.
Over to the North you'll find the Sea Ranch Lodge, another redesigned boutique hotel. The California icon originally opened in 1964, set on 53 acres of stunning coastal landscape. It's a hotel that embraces the beauty and bounty of nature, with rugged cliff tops and hiking tracks a stone's throw from your door step.
EAT 
If fresh seafood and locally grown produce from Sonoma sounds like your thing, head to Handline in Sebastopol, serving fresh and sustainably caught seafood from the California Coast. Estero Cafe is a classic American diner that makes everything from scratch with all local and organic ingredients. Here's one dreamy destination for serious food and wine people. Scribe Winery is a small production vineyard owned by 4 generation farmers and two brothers with an unstuffy vibe. On arrival, you'll be greeted with a glass of rosè and escorted to your table. Lunch is simple, using fresh seasonal produce; perfectly cooked roast chicken, soft-boiled farm eggs with asparagus and lobster house-made pasta. Start your day right with breakfast at The Porch, and pop in for a coffee or a bite each morning.
WINE
Preston Farm & Winery is a winery that reminds you what a winery is at its core – a farm! The organic family farm produces Mediterranean-style wines and freshly fermented apple cider, with a farm stand stocking seasonal fruits and vegetables, grains, brick-oven sourdough bread, and pickles for your picnic needs. Nestled in the rolling of the Carneros District is ​​Hudson Ranch, a 2000-acre property that devotes only 200 of that to its vines. The rest is for nature preservation, olive groves, and a tasting room. The winery is by appointment only, so be sure to book ahead. 
Add Bannister Wines in Geyserville to your to your must-sip list. They've been producing small lot wines in Sonoma County since 1989. Whilst you're there, pop into Geyserville quaint town in the 1800's with some great restaurants too. If you're after organic wine, look no further than stopping off at Caleb Leisure Wines. 
Eco Terreno wines has just opened up an Urban Wine Tasting Roome brings a touch of Sonoma Wine County to the city. It's a three-story multi-space in the heart of San Francisco fit out with a tasting room, resatunt and a nightclub. In downtown Sonoma, there's Pangloss Cellars, a renovated historic building with a stunning tasting room. Three Sticks Adobe is also worth a visit. Be sure to try their Pinot Noir and Chardonnay.
Read More From En Route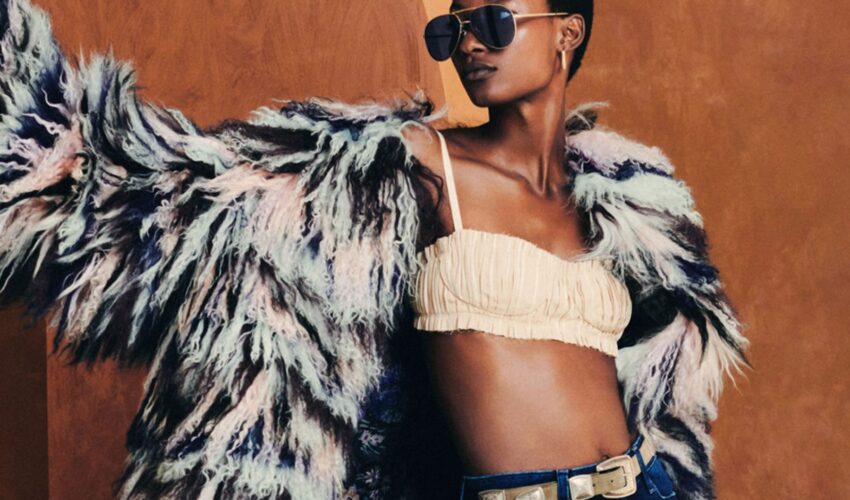 Beauty , Self , Style
06/23
come En-Route with us
Sign-up for our newsletter.
By clicking "submit", you agree to receive emails from En-Route and accept our privacy and cookie policy.