Style
5 Ways To Wear Denim In Summer
Still an ideal choice for a sunny day
01/21
Share this:
Filed under Shopping Guide
Written by Danielle Williams
At this point you've probably caught on that I am an essentials type of girl—block colours, timeless and easy-to-wear. So finding a way around denim in summer has been on my to-do list for a while in this humidity, and a challenge it was.
Lara Jean
Anine Bing
Price: $340.00
A great jean in the peak of summer is a tough ask, but if you play your cards right and opt for a firm fit around the hips but finish with a strong flare at the ankle, then you've got yourself a summer jean like this Anine Bing favourite.
Pair with an open toe strappy heel, introduce some colour with a great clutch and close the deal with a loose cropped top.
White Denim Mini Dress
Ganni
Price: $402.00
Keep it easy in this little denim number from everyone's favorite Scandi label.
Not only is this one a dress, but it also doubles as a jacket and I am all about that cost per wear.
Roll up your sleeves, add your favourite slides and you've got yourself summer denim look 2.0.
Elena Embroidered Jacket Denim
Auguste
Price: $129.00
I felt this one was a denim no-brainer. It's a jacket and a versatile one at that.
What really makes this jacket work in summer is how you pair it—think tank tops, loose tees, perhaps a crop. The aim here is to reduce what you're putting underneath and let the jacket do the talking.
Bonus points for it having multi-wear options and being trans-seasonal!
Outland Denim x Karen Walker Rhythm Skirt
Outland Denim
Price: $189.00
This utilitarian number had me at hello with her wrap skirt design, elastic waist, and uber-cute topstitching. What more does a girl really want?
This skirt is your answer to easy summer dressing. Pair it with a simple tee and a sneaker and this is summer denim chic done well.
Trab Shorts
IRO
Price: $489.15
I've had my eye on a new pair of denim shorts for summer going on years now. What once was an iconic Aussie summer staple has slowly become a thing of the past—but fear not denim lovers, this paper bag waist from IRO is a super polished way to wear your denim (shorts style).
Opt for a basic ribbed singlet or perhaps a short-sleeved dad shirt, finish with a heel and welcome those compliments, thank you.
Read More From En Route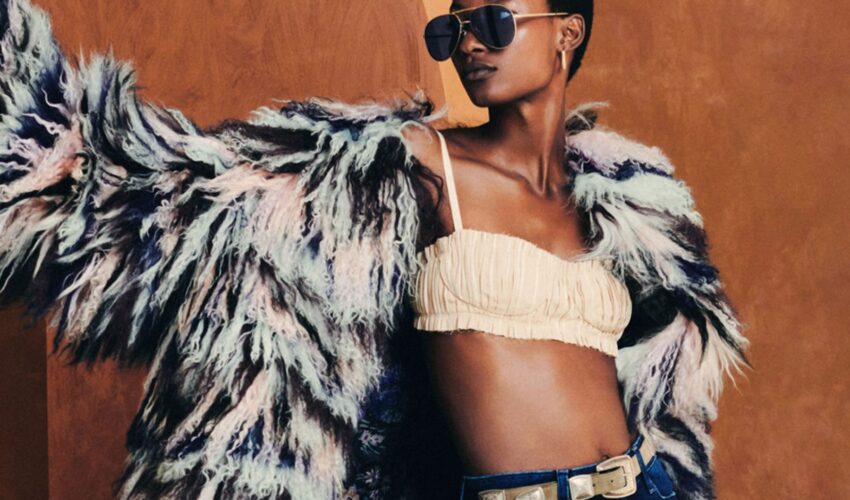 Beauty , Self , Style
06/23
come En-Route with us
Sign-up for our newsletter.
By clicking "submit", you agree to receive emails from En-Route and accept our privacy and cookie policy.