Culture
6 Champagne Mistakes You Didn't Know You Were Making
Brush up on your champagne popping, pouring and serving skills.  
11/21
Share this:
Filed under Culture
Written by Jo Hombsch
Just like the roaring twenties, we have more than a couple of reasons to pop bubbles right now. The last couple of months saw us replacing the fizzy stuff with a few glasses of red on the couch. Sydney is now back in business and it seems we've entered the silly season earlier than expected.
It was a good hundred plus days at home with no friends (unless you were one of the lucky ones with housemates), no champagne and well, nothing to celebrate. Now that celebrating seems to be all we're doing, we're here to help you brush up on your champagne popping, pouring and serving skills.  
1. Storing Your Champagne
When it comes to storing our wine, sure, we all dream of a grand cellar but for the majority of us, a wine fridge isn't even an option. So when it comes to storing your champagne, ideally your bubbles are best kept at 10-18 degrees, which means finding "A cool, dark and sufficiently humid environment," Emmanuel De Madre, the Australian brand ambassador for Perrier-Jouët tells us. But most importantly "A constant temperature and no significant variations are key," Inge Fransen, CEO of Vranken-Pommery Australia states. 
2. Chill In A Ice Bucket
You'll need to plan ahead if you're looking to pop the bubbles. First and foremost never chill Champagne in the freezer! Fransen advises that the golden rule is to place your champagne in the fridge 2-3 hours prior, or in an ice bucket, 1-2 hours before your guests arrive. Chilling champagne in an ice bucket is "Only effective if the bucket is filled with ice and water. Without water, the whole chilling process will take much longer," she adds.
You'll then be ready to pop the bottle at prime drinking "Temperature between 8 – 13 degrees."
3. Opening A Bottle, Rotate From The Base  
We get it, shouldn't popping bottles just be as is? We've all got our own techniques, but, we're here to chat about the correct way to open a bottle of Champagne.  
Loosen the wire about 6 turns, keeping your hand over the cork/cage 

Place your other hand at the base and hold the bottle at a 30-45 degree angle 

Rotate the base of the bottle slowly, whilst applying slight pressure to the cork (do not twist cork – guilty!)

Keep twisting at the base until you hear the "pop" of the cork

Pour and enjoy!
The metal spoon story is a myth!
4. Let's Chat Glassware And Pouring 
Any glass with a stem is fine. The flute is important so you don't warm up the champagne in your hand. If you're a little picky a "Tulip-shaped glass allows the Champagne to breathe and for a perfect perception of the aromas and flavours," Fransen tells us.
When it comes to pouring, "There is no need to tilt the glass. Hold the bottle either in the middle or at the base and pour slowly but steadily until the glass is half or two-thirds filled. Never fill the glass to the brim," Fransen adds.
5. No Need To Throw Away The Leftovers 
Let's imagine that your party is over and in the unlikely instance, you're left with a half-empty bottle you don't want to throw away. The majority of us would either knock back the remainder but if you inhabit an aristocratic mannerism, the below tips are for you!
"The fuller a bottle of champagne, the better it can be stored" De Madre tell us, so don't be pouring out prematurely. To keep your bottles bubbly, "Invest in a good, qualitative Champagne stopper" Fransen adds. One brand that helps save our bubbles is Coravin who have recently launched an advanced and effective sparkling wine preservation device the Coravin Sparkling™ System.
Also, "The metal spoon story is a myth!"  Fransen says.
6.  Champagne Isn't Only An Apéritif
"People tend to reserve Champagne only for the apéritif which is the classic occasion. But Champagne is an incredible gastronomy wine. Pairings with fresh seafood, cheeses and white meats can elevate your dinners and make you discover a different facet of the wine." De Madre advises. 
Read More From En Route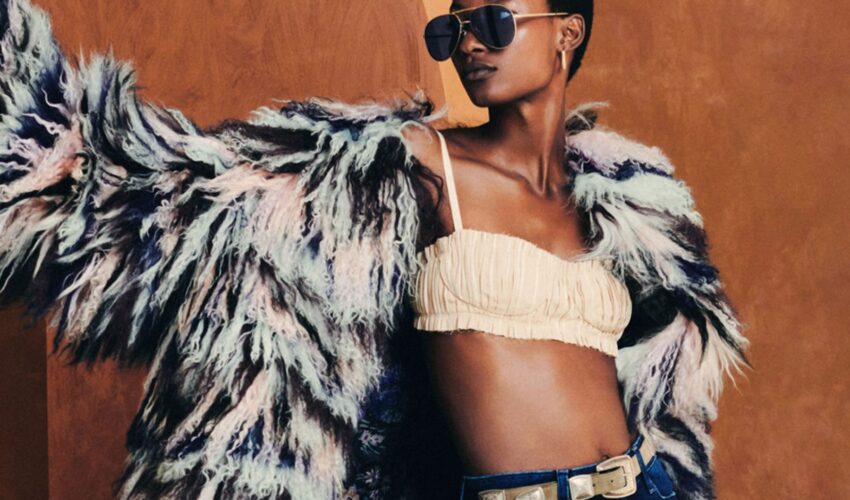 Beauty , Self , Style
06/23
come En-Route with us
Sign-up for our newsletter.
By clicking "submit", you agree to receive emails from En-Route and accept our privacy and cookie policy.