Culture
Chef Paul Farag Talks Middle Eastern Ingredients And His Top Cooking Essentials
And AALIA the restaurant taking you on an Arabian journey
03/22
Share this:
Filed under Culture
Written by Jo Hombsch
When walking through the door at AALIA, be set to leave all your beliefs around Middle Eastern cuisine at home. AALIA isn't your usual Arabian dining experience, Executive Chef Paul Farag takes you on a journey through the times, delving deep into Middle Eastern flavours and dishes you probably haven't heard of before.
On the menu, you'll find shared dishes from lesser-known regions, showcasing the forgotten ingredients and bringing them to the forefront of your table at AALIA.
"Diners can expect an array of dishes that tell a story steeped in the history and tradition of the Middle Eastern and North African coastlines," Farag tells us his inspiration came from Arabic cookbooks of the 10th Century – get ready to experience an "Arabian odyssey."
Diners can expect an array of dishes that tell a story steeped in the history and tradition of the Middle Eastern and North African coastlines
Having overseen notable restaurants including The Fish Butchery and Nour, Farag wanted AALIA to have a "Menu that was completely unique and one that challenged diners." The foundations for AALIA was built on his fish butchery skills and his previous knowledge of Middle Eastern cuisine, with this Farag tells us he's able to "Craft the AALIA menu (that) moulds both old and new world techniques."
"Through food, we're trying to showcase a beautiful region of the world which almost everyone seems to forget has a luscious coastline, flanked by oceans, rivers, and seas. I want this menu to reflect a lighter way of shared eating – in the same way, you assume a Mediterranean restaurant." – Paul Farag
The seafood-centric menu features an array of dishes and ingredients that will leave many diners intrigued – it's his thought-out menu that will take you on a journey through the different regions and eras of Arabic Culture. Knowing this, we stepped in and asked Farag to shed some light on the textures, flavours and spices you might expect when dining at AALIA. 
AALIA flavours, spices and AN INSIGHT on the menu
Marjoram

herb is used to garnish their hand-stretched halloumi dish and is Paul Farag's favourite herb with strong ties to the Middle East. It has a sweet pine and citrus flavour.

Kawera Iskender dish includes bone marrow, tomato, walnuts, and Turkish bread. It features Chermoula,

a staple North African condiment that is made up of fresh herbs, garlic, citrus, and warm spices which helps tie all of the components in the dish together.

Ajwain

is a spice that some recognise in sub-continent cooking but has been around in Egypt and Iran for centuries. The spice has such a unique flavour and pairs really well with the Murray Cod dish.

Murri is an ancient Arabic salted condiment made from burnt barley bread and carob molasses that is fermented for 90 days and used on AALIA's Wild Game Fish dish.
Aleppo pepper is a Syrian spice that adds extra flavour, he pairs this spice with native Australian finger limes to cut through the dish for a fresh citrus hit.
The Quail Skewer is cooked over charcoal and brushed with a barberry glaze of which the red berries are synonymous with the Middle East. They have a tart flavour that pairs well with the Molokhia the skewer is presented on. The Molokhia is a leaf that grows vibrantly along the Nile river and is similar to spinach. Farag calls it 'Egyptian spinach' and it's something that ties back to his Egyptian heritage. 
RAPID 5 with paul Farag
You're cooking at home. What are 3 key ingredients always on hand?
Garlic, olive oil, lemon.
Kitchen tools you can't live without?
Micro-plane, knives, blenders.
Must have condiments that are always stocked in your fridge?
Lao ga ma with peanuts, toum, hummus, sriracha, Hellman's mayo and English mustard.
Where are you eating on your days off?
Usually at fellow chefs' restaurants! So it's always somewhere new or yum Cha on a Sunday or Monday morning.
Go-to late-night snack?
Depending on how late it is either Korean BBQ, fried chicken or a kebab/snack pack. Both are more than just a snack but are my guilty pleasure.
Read More From En Route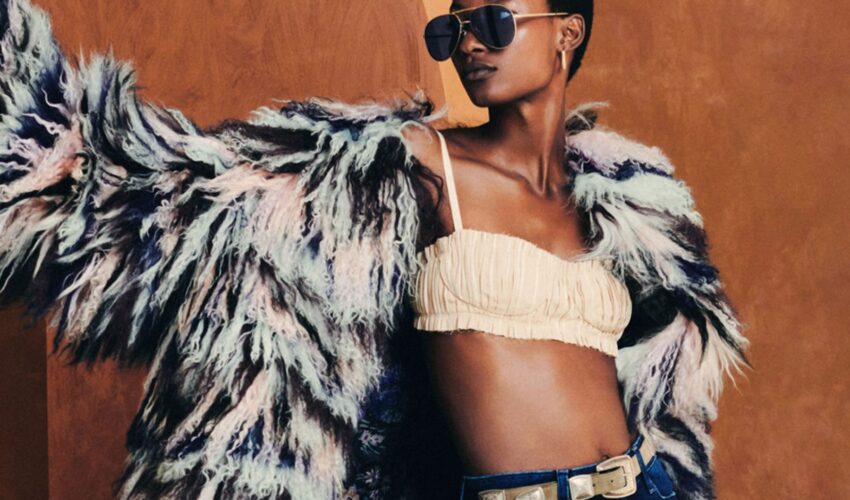 Beauty , Self , Style
06/23
come En-Route with us
Sign-up for our newsletter.
By clicking "submit", you agree to receive emails from En-Route and accept our privacy and cookie policy.