Style
All Dressed Up And Nowhere To Go. Volume 1.0
Life is a runway, even if you #werkitfromhome
03/20
Share this:
Filed under Shopping Guide
Written by Danielle Williams
We're all sharing in a questionable and vulnerable time where our daily norm is being called into consideration and everyone is feeling it's pain.
We want our role at En-Route to continue to celebrate the good things in life including this new wave of work from home outfit efforts making the rounds on the 'gram. What once may have been a faux pas is now the new normal AND life is a runway ladies, even if you have to werk it from home… so please show us the goods and tag us on Instagram here #werkitfromhome to be featured.
Our first #werkitfromhome guide comes from boss lady Genevieve Day from Day Management who is working the timeless denim, birkies and scrunchie combo like it's nobody's business. 
A classic Gen, we love it. 
ZARA
pullover KNIT
$59.95
Atmos&Here
Straight Denim
$79.99
Birkenstock
Arizona Narrow
$72.00
Sportsgirl
Black PU Scrunchie
$9.07
Creative mastermind Morgan Amanda serves us another classic combo in this P.E. Nation number which is fitting given Morgan is the Art Director for the brand.
The sweater and bike short combo is fail-safe and one on high rotation in this household #werkitfromhome Morgan!
P.E Nation
Max Incline Sweat
$149.00
P.E Nation
Master Point Bike Short
$99.00
Good American
high-waisted Bike Short
$112.44
P.E Nation
Full Court Hoodie
$179.00
Hey, Hi, It's me Dani in a frequented #werkitfromhome combo. A washed mum jean, a black tee and some fluffy slides that were once indoor-only but have since become my daily 'round trip to the cafe' slides because anything goes nowadays right?
The other fluffy accessory at my feet is named Charli. 
NA-KD
Mum Jean
$58.95
Hush Puppies
Pitsky Slipper
$34.95
Camilla and Marc
Power Tee
$140.00
CENDRÉ
PENDANT
$55.00
Deborah Symond O'Neil must be your default when seeking out daywear inspiration. DSO does no wrong and is also a beacon for new label inspiration – take this Sleeper number for example. 
The best thing about it all? DSO's wardrobe is essentially a one-stop-shopping gold mine found at her store, Mode Sportif
We probably need to consider giving Deborah her own #werkitfromhome style gallery. 
SLEEPER
Lounge linen Dress
$350.00
BY FAR
Libra Mule in White Patent
$565.00
MISSOMA
Gold Mini Tunnel Hoops
$159.00
ATP
Ceci Vacchetta Sandal
$419.00
Vydia Rishie another long time Australian style staple for those ladies seeking a more refined take on #werkfromhomestyle.
Nailing your seasonal wardrobe staples are essential and the one rule to remember here is multiplication – meaning how many times can you rework that staple blazer/turtle neck/high waisted pant into a fresh new look?
If the answer is more than x 2, buy it and if you're really into your blazers and tailored options, have you considered a lady suit?
Viktoria & Woods
Viggo Blazer
$349.00
Viktoria & Woods
MERINO SKIVVY
$190.00
Viktoria & Woods
Pylon Pant
$199.00
OTYLY
Bespoke Rings
POA
Here is another day time classic by En-Route's Food & Beverage Editor, Jo Hombsch
Boyfriend Denim: check, t-shirt: check…if I were a betting man I'd say this combination was going to be a front runner in our #werkfromhomestyle series. 
One Teaspoon
HIGH WAIST JEAN
$170.00
Mink Pink
Preparation tee
$39.95
One Teaspoon
Drawstring jean
$150.00
Mink Pink
FOREVER WILD BAND TEE
$59.95
Read More From En Route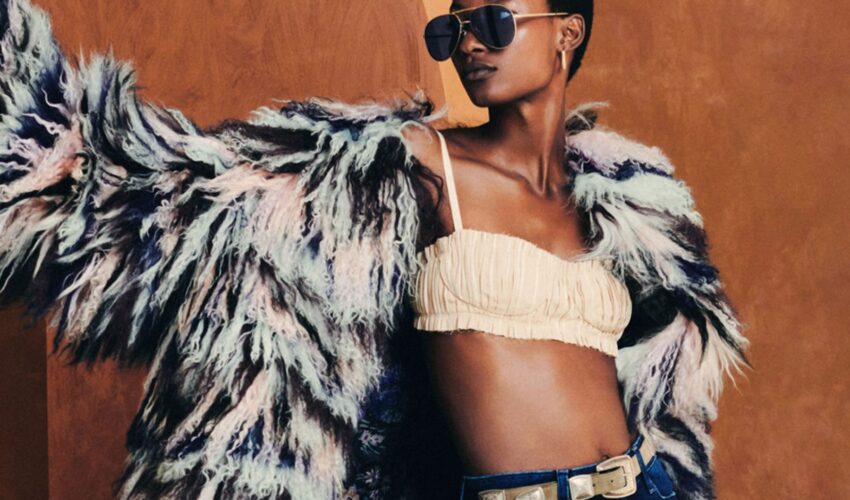 Beauty , Self , Style
06/23
come En-Route with us
Sign-up for our newsletter.
By clicking "submit", you agree to receive emails from En-Route and accept our privacy and cookie policy.