Style
Suiting Up
Making a case for the lady suit
03/20
Share this:
Filed under Shopping Guide
Written by Danielle Williams
I can't be entirely sure what has spurred my new found love for the lady suit – but what I am sure of is the fact that I've been waiting for this for a moment.
Maybe it's a natural progression from my undying obsession with oversized blazers, but given the times it would be remiss of me not to acknowledge that it could also have something to do with the fact I've watched 5 back to back seasons of Lucy Liu in Elementary and the girl wears a two-piece suit like she was born for it.
So as it goes, I've been on an Instagram deep dive ever since looking for my perfect two-piece lady suit and a damn good occasion to wear it to. 
In keeping things local, my first touchpoint for inspiration was both style queen, Nadia Fairfax and sass & bide who I've since discovered has an entire category dedicated to tailoring. 
The idea of a suit to most can feel dated, but if done right and invested in properly this will be one of those purchases that does the seasonal rounds in your wardrobe for years to come.
Tip: don't be adverse to the idea of finding yourself a great tailor. This will change EVERYTHING. Girls, get yourself fitted, you're guaranteed to feel e-x-p-ensive. 
sass & bide
Single Breasted Blazer
$590.00
sass & bide
Double Breasted Vest
$350.00
sass & bide
Tailored Straight Leg Pant
$390.00
Manning Cartell
Flight Mode Jacket
$599.00
Manning Cartell
Flight Mode Pant
$399.00
Manning Cartell
DIAMOND SUITING BLAZER
$599.00
Manning Cartell
DIAMOND SUITING PANT
$399.00
If traditional tailoring doesn't yet have you thrilled at the idea of buttoning your jacket, there is always an option 2 and Manning Cartell is delivering. 
They too have an entire section dedicated to housing blazers and trousers for suiting up and looking sharp. For those of us who are bold, try your hand at a surprisingly enticing leather pant and bomber option – here's looking at you Bambi. 
If you're looking for a little more colour in your lady suit, look no further than two scrolls deep in the Instagram of Leonie Hanne, a master of many things with suit-wearing right up there at the pinnacle.
There really isn't much more to say on the subject as Leonie makes it seems as simple as picking your suit, pairing it with a turtle neck and sliding on a pair of your favourite heels and here I am looking forward to the moment when I am able to actually have my next face to face meeting. 
Lana Kington, where do we even start with you, I mean WHO do you know that can pull off a vintage, white Gucci suit like this?
I am living for this suiting look paired with an oversized, vintage t-shirt. Sadly, I wasn't, however, able to find a shoppable option, but I do recommend keeping your eyes peeled on luxury fashion resale sites like Vestiaire, HEWI and Designer Exchange. 
Bec & Bridge
Sebastian Jacket
$450.00
Bec & Bridge
Sebastian Pant
$300.00
SABA
Asha Linen Blazer
$119.20
SABA
Asha Linen Pant
$79.20
ALLORA
Kensington Blazer
$550.00
ALLORA
Kensington Trousers
$289.00
I was as surprised as you to see this pop-up but I thought why not a denim suit? If anyone can pull it off, it's Roberta Pecoraro and her Afends Hemp Denim look.
Hemp Denim is considered an environmental super fibre and one of the strongest and most durable of all natural threads. I'm thinking it's a green weekend option. 
There was a big part of me that felt it just wouldn't be right if I didn't include this look from Petra Mack. The girl does no wrong and when I was making the case for the absolutely necessary inclusion of the lady suit into your wardrobe this was a must include. 
Slick, stylish and entirely effortless as a good suit should be. 
Read More From En Route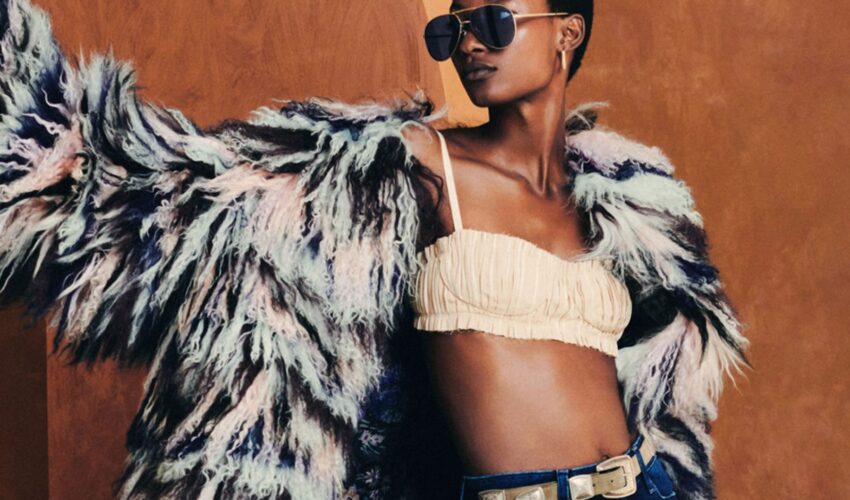 Beauty , Self , Style
06/23
come En-Route with us
Sign-up for our newsletter.
By clicking "submit", you agree to receive emails from En-Route and accept our privacy and cookie policy.