Beauty
Not All Vitamin C's Are Made For You. Here's Why You Need To Choose One Based On Your Skin Type
plus a giveaway for you a two besties
04/22
Share this:
Filed under Beauty
Written by Vira Anekboonyapirom
Dubbed the Godfather of Vitamin C, thanks to its cult-like following and innovative formulations – SkinCeuticals Vitamin C serums, specifically the C E Ferulic Vitamin C Serum are in a class of it's own.
If you're chasing that bright summer glow all year round, look no further than a good Vitamin C serum to do the trick. A Vitamin C serum will protect our skin from free radicals, prevent hyperpigmentation and the breakdown of collagen all while improving your skin's hydration.
But don't be fooled because not all Vitamin C serums are made for every skin type – Dr Tania Romano at SkinCeuticals shares with us the difference between their three best-selling serums, how they're formulated for different skin types and why they're best suited for you.
L-Ascorbic is seen as the purest and most effective type of Vitamin C, but are all Vitamin C serums that are made with L-Ascorbic Acid the same?
Not all Vitamin C antioxidants are created equal, and in fact, not all Vitamin C serums contain L-Ascorbic acid. Some will contain derivatives of Vitamin C that do not effectively penetrate the skin or provide visible results (such as ascorbyl palmitate and magnesium ascorbyl phosphate). The difference all comes down to the parameters in which the Vitamin C is formulated in. Too often there will be products that do not provide the right concentration of Vitamin C that will allow the l-ascorbic acid to properly absorb into their skin. Other products will be in a base that is too irritating on the skin, so won't be effective.
Vitamin C is a highly potent antioxidant that by its structure has difficulty in effectively absorbed by the skin. SkinCeuticals are the gold standard when it comes to formulation and percentages because they're formulated within the Duke Antioxidant patent. The parameters required for effective delivery of Vitamin C to skin are:
1) Pure L-Ascorbic acid (Vitamin C )
2) An acidic pH within the 2.0-3.5 pH range
3) A concentration between 10%-20%.
What are the benefits of Vitamin C for our skin?
Vitamin C – commonly found in skincare as L-Ascorbic Acid – is a potent antioxidant that provides protection against premature ageing by blocking free radical damage from daily environmental aggressors such as air pollution and sun exposure. Its effect can also reduce dullness, improve skin tone and brighten the complexion for more radiant-looking skin. 
C E Ferulic
Silymarin CF
Phloretin CF
Does choosing the right Vitamin C for your skin matter? If so what should we be looking out for?
SkinCeuticals is the Vitamin C authority and the leader in antioxidant research and innovation that has been perfecting the formulation for decades.
For best results, when choosing skincare products with pure Vitamin C, ensure they have been dermatologically formulated with low pH levels and at a concentration of between 10% to 20%. If not formulated correctly, pure Vitamin C can become unstable and degrade within skin care products.
SkinCeuticals research shows that specific combinations of Vitamin C serums, when effectively formulated, provide superior results to each single antioxidant alone. 
Below are three hero Vitamin C serums that have been made to suit three distinct skin types to target a range of different concerns
#1 CE Ferulic is suited for normal to dry skin
Formulated with 15% L-ascorbic acid, SkinCeuticals C E Ferulic is a high potency blend of vitamin C, vitamin E, and ferulic acid, which work in synergy. This serum protects against environmental damage, and premature signs of ageing caused by elements such as UV exposure, infrared radiation, and ozone pollution.
#2 Silymarin CF for oily or blemish-prone
Specifically designed to provide advanced environmental protection for oily and blemish-prone skin. In addition to this environmental protection, SkinCeuticals Silymarin CF is clinically demonstrated to reduce oiliness, refine skin texture, and visibly improve skin clarity and fine lines.
#3 Phloretin CF caters for normal-combination skin
This SkinCeuticals serum targets the first signs of ageing with powerful antioxidants, with effective ingredients for a brighter, younger-looking complexion.
C E Ferulic
Silymarin CF
Phloretin CF
GIVEAWAY
Win 3x SkinCeuticals Vitamin C Serums For You and Two Besties!
In celebration of National Vitamin C Day, SkinCeuticals is offering one very lucky winner and their two BFF's the chance to win all 3 of their Vitamin C serums above to the value of $699.00!
To win, follow the prompts below:
1. Follow @skinceuticals & @the_enroute on Instagram
2. Like and Tag two friends in the comments section of the giveaway post.
You can enter as many times as you like.
3. Fill out your details here
Competition ends Sunday 10th April 11:59pm AEST
Read More From En Route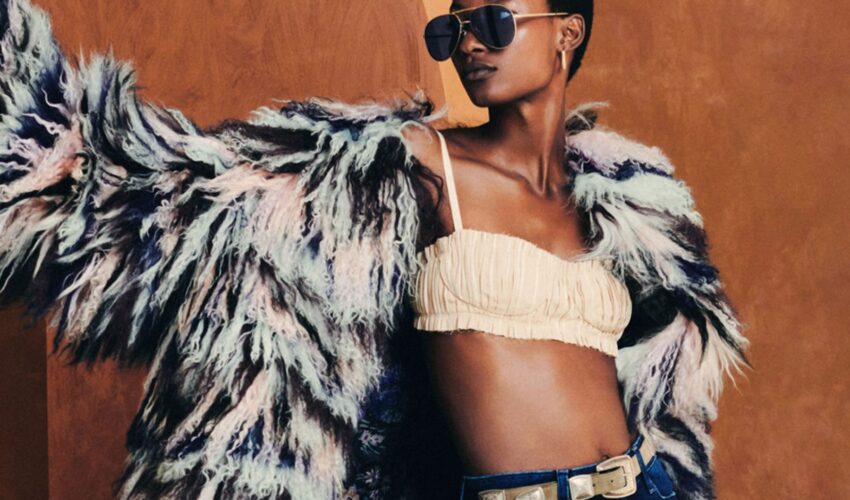 Beauty , Self , Style
06/23
come En-Route with us
Sign-up for our newsletter.
By clicking "submit", you agree to receive emails from En-Route and accept our privacy and cookie policy.