Beauty
Don't Let Dark Circles Derail Your Dolphin Skin
Leave it to the Panda Bears
11/20
Share this:
Filed under Beauty
Written by Vira Anekboonyapirom
With many skin care trends coming and going, there's one that stands of late and it's gaining some serious interest across the beauty sphere. It being, Dolphin Skin.
This is the latest trend that has beauty junkies buzzing because just like the smooth and reflective skin of this aquatic mammal, dolphin skin is a term used to describe the human version of a glistening reflective look. 
But, if you're like me and find yourself having dark under-eye circles making this trend hard to master, then please read on because this is how you can illuminate just like our majestic underwater friends. 
Why Do We Get Dark Circles?
We can simply slather all the creams in the world under our eyes, but before you do let's understand why we get dark circles in the first place.
Before you say it, "Lack of sleep in and of itself is not a cause of dark circles, but it can make existing darkness look more apparent," says Desiree Stordahl, Senior Research and Education Manager at Paula's Choice.
Dark circles are a common condition, Terri Vinson, Cosmetic Chemist & Founder of Synergie Skin, states that dark circles are "Caused by the blood vessels under your eyes not functioning properly."
Here are the many reasons as to why we do get dark circles:
Natural shadows from deep-set eyes
Allergies
Ageing
Iron deficiency/Anaemia
Dehydration
Hereditary, including underlying liver problems
Years of unprotected sun exposure, leading to hyperpigmentation
Lack of Vitamin D
Fatigue / Lack of sleep
Have puffy eyes?
Do you constantly wake up with puffy eyes? You may need to stay away from those late-night salt and vinegar crisps, darling.
Not only are puffy eyes a sign of fluid retention and lack of sleep, but Fergil Mestanov, Skin Expert at iS Clinical explains that it can be a sign of dietary issues. "If you consume a lot of sodium in your diet sometimes this can lead to puffiness in the eye area."
How To Depuff:
Drink more water
Get at least 7-8 hours of sleep a night
Limit alcohol consumption
Drink green tea
Reduce sodium intake
Gently massage the area (I like to use the small end of a jade roller)
If you still have puffy eyes, there may be other underlying issues such as the fat pads under your eyes shifting. "You won't find much relief in skincare products. At that point, a cosmetic surgeon is your best bet," informs Desiree from Paula's Choice.
Choosing an eye cream
When choosing an effective eye cream, you need to look for certain ingredients that help to strengthen the walls of your blood vessels and ingredients that help to brighten and neutralise free radicals around the eyes. 
Caffeine

and

Kojic Acid

help to "Constrict blood vessels and are therefore great for treating dark under-eye circles," informs Fergil from iS Clinical

Green Coffee Extract

is "M

ore potent than green tea as an antioxidant… This will work to neutralise free radicals, reducing the appearance of cell damage around the eyes," says Terri from Synergie Skin

Vitamin C

and

Niacinamide (Vitamin B3)

"Can help greatly by inhibiting and fading the excess melanin and tuning up skin's natural healthy glow," tells Desiree from Paula's Choice

Vitamin A

and targeted peptides such as

Acetyl tetrapeptide-1

helps by "Tackling the blood vessels surrounding the eyes by strengthening the walls of the blood vessels," informs Terri
Sunscreen will help to ensure that your dark circles don't get darker from sun damage
If your dark circles are caused by genetic or allergy reasons, then you should discuss other treatments with your doctor.
Desiree is an avid promoter of sunscreen and also mentions, "No matter what the cause, keeping the eye area protected from sun exposure will go a long way to mark sure your dark circles don't get worse. Regularly wearing UV-rated sunglasses outdoors helps too!"
How to apply eye cream
The skin under our eyes are much thinner than the rest of the skin on our face and reducing in thickness as we age due to the reduction in collagen and elastin. This makes them even more delicate so we need to pay special attention when applying eye cream.
Using tools:
Although not necessary, you can use tools such as the small end of a jade roller to apply your eye cream, doubling to help with lymphatic drainage and depuff your eyes. 
Some eye creams come with roller balls or curved metal tip, but remember "If you can see your skin move… That's a deal-breaker because it means you're pulling and tugging at skin's elastin, which can lead to sagging," informs Desiree from Paula's Choice
To maximise the results of your eye products, Terri from Synergie Skin recommends "The daily use of a home skin roller with shallow needles (at) 0.25mm."
Time of day:
"Both morning and night," exclaims Fergil from iS Clinical. Using eye cream both morning night is best, ensuring that during the day you use an eye cream with SPF or follow with an SPF. 
During the day use a thinner cream while at night using a thicker cream is best "To deeply hydrate and treat the area," suggests Terri from Synergie Skin.
Skincare routine:
You should apply your eye creams right after you cleanse, before serums and moisturiser allowing the active ingredients to penetrate followed by sunscreen.
THE Expert recommendations
Fergil Mestanov recommends:
Use the C Eye Serum Advance + to help treat dark circles, the appearance of fine lines, wrinkles, under-eye puffiness and will improve skin tone and texture
Use the Youth Eye Complex to help treat puffy eyes and visible signs of ageing
Terri Vinson recommends:
Use the ImprovEyes Day as it's a lightweight serum to help restore a youthful appearance
Use the ImprovEyes Night as it's a deep treating anti-ageing cream that contains

peptide technology to reduce fine lines, puffiness and dark circles
PRO TIP: Soak two cotton pads in water, adding one pump of ImprovEyes Day serum to each pad, then popping them over your eyes to soothe, nourish and hydrate the eye area.
Desiree Stordahl recommends: 
SHOP EyE Creams BELOW
iS Clinical
C Eye Serum Advance +
$99.00
iS Clinical
Youth Eye Complex
$171.00
Paula's Choice
Ceramide-Enriched Eye Cream
$65.00
Paula's Choice
Anti-Ageing Eye Gel
$55.00
Paula's Choice
Anti-Ageing Eye Gel
$33.00
Synergie Skin
ImprovEyes Day
$104.00
Synergie Skin
ImprovEyes Night
$115.00
Clarins
Total Eye Life
$100.00
Minenssey
Rejuvenating Repairing Eye Balm
$90.00
Embryolisse
Radiant Eye
$40.00
Read More From En Route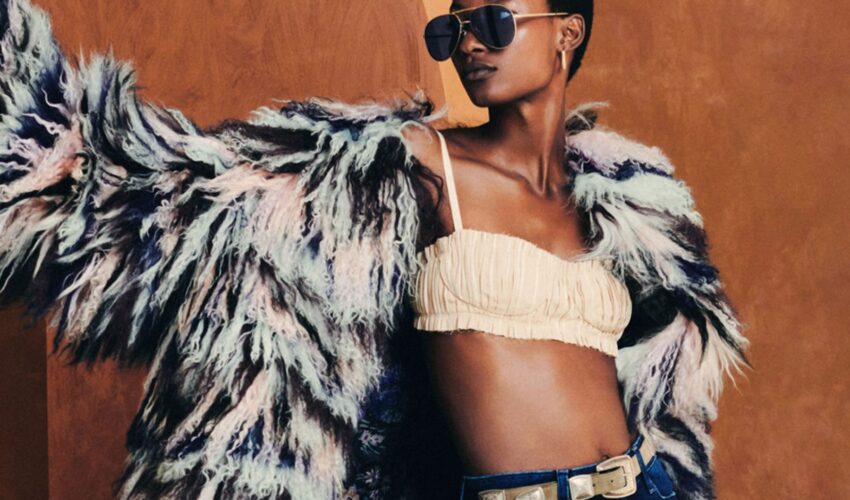 Beauty , Self , Style
06/23
come En-Route with us
Sign-up for our newsletter.
By clicking "submit", you agree to receive emails from En-Route and accept our privacy and cookie policy.